Undergraduate Studies in Biochemistry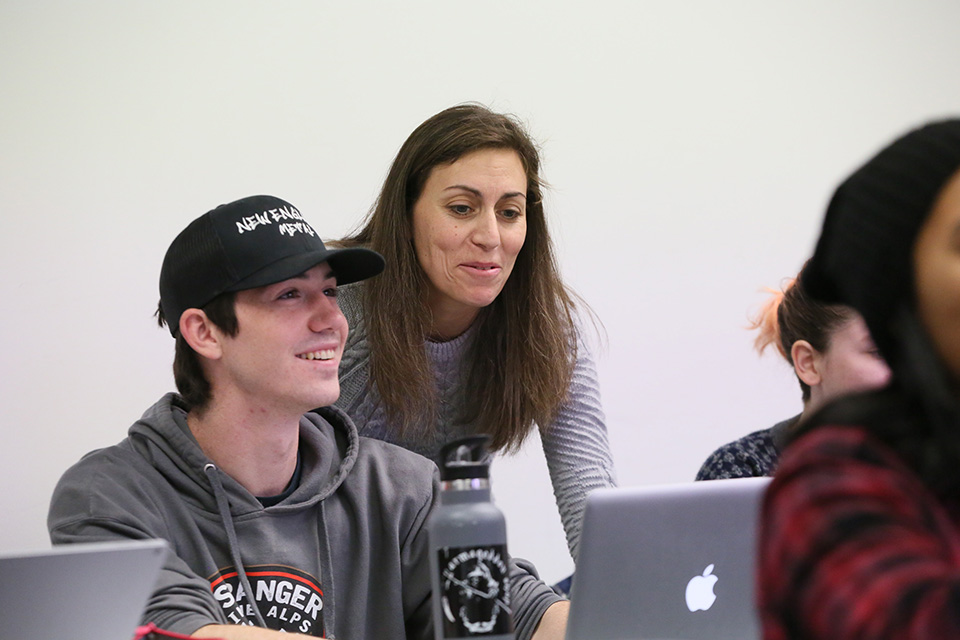 The biochemistry major is designed to equip students with a broad, quantitative understanding of the chemical and molecular principles governing biological processes. The biochemistry concentration provides a foundation for careers in such fields as medicine and biotechnology, as well as in fields involving research in any branch of the biological sciences.
The general aim of the concentration is to ensure that after first obtaining a solid background in physics and chemistry, students use these basics to engage with the molecules underlying all life processes. The major also offers a variety of courses in more specialized subjects such as molecular genetics and physical biochemistry. These courses cover a range of subjects that follow the edge of current discovery in the behaviors of proteins, nucleic acids, and biological membrane assemblies.
Brandeis biochemistry graduates most often go on to postgraduate education for advanced study in biochemistry, medicine, veterinary medicine, business, law and other fields. Many biochemistry majors enter the job market right after graduation (often in the pharmaceutical or biotechnology sectors), either as a final career choice or to gain more experience before applying to postgraduate programs. 
Students who are interested in concentrating in Biochemistry should speak with Timothy Street, Associate Professor of Biochemistry and Undergraduate Advising Head.
For prospective students: