Sebastian Kadener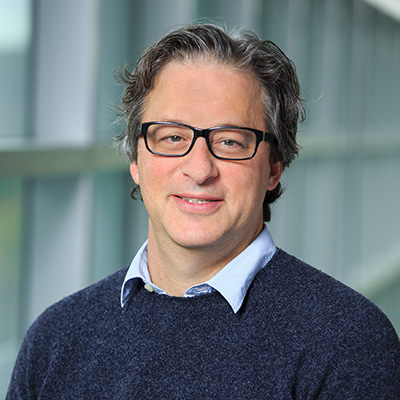 Professor of Biology
Research Description
Molecular Neurobiology and RNA metabolism
Our laboratory is interested for understanding how molecular processes in the brain determine behavior with special emphasis on RNA metabolism. We are particularly interested on the role of circular RNAs (circRNAs) at the molecular and neural levels as well as the mechanisms underlying circadian clocks.
Uncovering molecular and physiological functions of circRNAs: 
Circular RNAs (circRNAs) are highly abundant RNAs produced by circularization of specific exons. Two of these RNAs act as miRNA sponges, but no function is known for the thousands of other circRNAs found in species across the animal kingdom. CircRNAs expression levels are not correlated with the expression of their linear isoforms, indicating a potentially widespread layer of previously unknown gene regulation. Further, our work and that of others has suggested functions of these molecules in vivo. For example, we showed that circRNA biogenesis competes with canonical splicing, showing that circRNAs can function in cis as "RNA traps". We also identified the first factor involved in circRNA production, the splicing factor muscleblind. Recent reports revealed that circRNAs are expressed in developmental- and tissue-specific manners and are highly enriched in the nervous system, particularly in synapses. Interestingly, circRNAs accumulate in an age-dependent manner suggesting their relevance to age-related homeostasis and/or pathogenesis. Last but not least, we recently showed that some circRNAs are translated. We showed that their translation is mediated by IRES-like sequences, is enhanced in response to starvation and happens in association with membranes and in synapses.
Now the stage is set for the most exciting questions, which we are currently working in the lab, by combining molecular, computational and RNA biology with advances techniques in genetics and neurosciences. These questions are:
What are the functions of circRNAs in vivo?
How do circRNAs work at the molecular level?
What are the key functions of these molecules in the brain and during aging?
How do circRNAs evolve?
Are circRNAs involved in neurodevelopmental and neurodegenerative diseases?
A systemic view of circadian clocks.
Circadian clocks organize cellular, physiological, and behavioral timing in 24-hour cycles. Understanding how circadian rhythms are generated, maintained, and adapted to changing conditions is key, as several diseases such as cancer and depression are associated with misalignment of the circadian clock with the environment. The current model postulates that circadian oscillators keep time by complex transcriptional and post-transcriptional feedback loops. Circadian clocks are remarkably robust: they are able to keep time without timing cues and are resilient to large variations in environmental conditions. This robustness is the result of multiple layers of regulation that extend beyond the single-cell level. Circadian clocks are also exceptionally plastic as they can quickly and specifically adjust to specific environmental cues. This plasticity is the result of the existence of very efficient input pathways that convey the external signals into the core oscillator machinery.
Our lab is interested in determining how molecular and neural circadian components regulate each other and generate a system that is both robust and plastic. For doing this, we study the circadian clock from a systemic point of view, including studies at the molecular and neural levels. We showed that miRNAs have a key role in providing robustness to the circadian system both during development and in adults. Moreover, we also showed that the neural and molecular circadian systems compensate and interact with each other.
In this context, the most important question looking forward are:
What is the contribution of non-coding RNAs (small and large) to the robustness of the circadian system? What is their mechanisms of action?
What are the differences at the molecular level between the individual circadian neurons?
What are the general mechanism of the circadian clock to deal with genetic and/or environmental perturbations?
What are the neural and molecular basis of temperature adaptation and compensation?
Selected Publications