Honoring Our History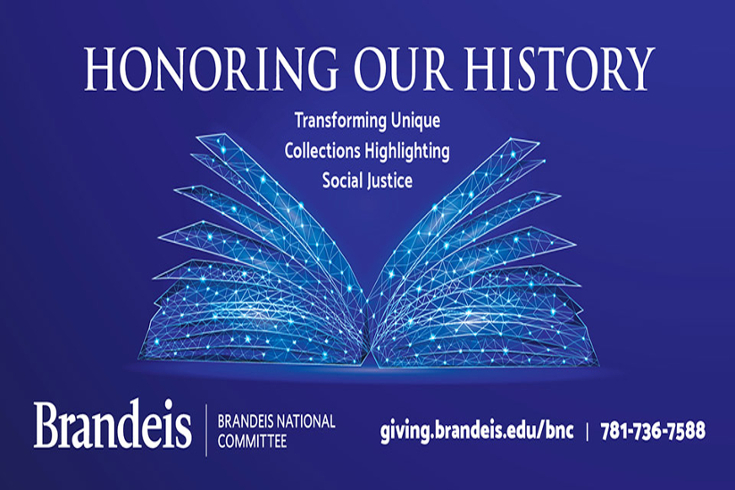 The Brandeis National Committee has existed to support Brandeis University in fulfilling its founding principles of access, inclusivity and tolerance since 1948.
In conjunction with President Ron Liebowitz's Framework for the Future, the Honoring our History campaign will support these founding principles by digitizing a selection of the Brandeis Library's unique collections highlighting social justice.
These special collections, including the Leo Frank Trial Collection, Helmut Hirsch Collection, Jewish Resistance Collection, Jewish Feminism Collection, Spitzer Family Papers and the University Photography Collection, provide insight into the narratives of 20th-century men and women living in a time of overt anti-Semitism, racism and institutionalized sexism. These issues are problems that we still struggle to address today. The importance of providing global access to these narratives that highlight the fight for inclusivity and tolerance cannot be understated.
The digitization of the Brandeis Library's unique collections is not as simple as making them available online. This campaign will support the entire process of digitization, which includes ensuring the discoverability of these narratives outside of the Brandeis community and enabling forms of digital scholarship that can be used in schools and in research internationally.  These unique collections, much like the narratives found within them, deserve to not only exist, but to be remembered, shared and appreciated.