Karen Muise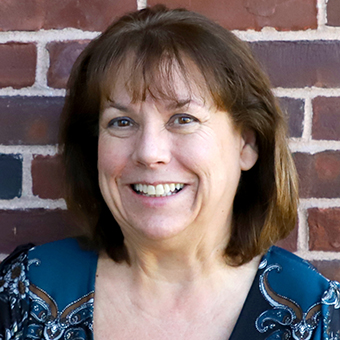 Senior Associate Director and Program Administrator
Business Program and MSF Program Advisor
Karen Muise is the Senior Associate Director and Program Administrator for the Business Program as well as the MSF Program Advisor at the International Business School. She has worked at at the Business School since August 2003. Prior to working at Brandeis, Karen was an Administrator at the Boston College Legal Assistance Bureau, a community legal services office funded by Boston College Law School.
She has lived in Waltham all her life and is the former President and current treasurer of the Waltham Woman's Club, an organization that responds to the emerging needs of the community as well as improves it through volunteer service.
In 2022, Karen was awarded the International Business School Prize for Distinguished Service, a special accolade given each year to an exceptional staff member. She was awarded previously in 2008.