"… But we will be back after the war!" - Deportations from Hamburg 1941
Monday, November 8, 2021
12-1:30pm Eastern Time (US) / 6-7:30pm German time
Zoom Webinar
You can watch a recording of the complete event by clicking the button above.
About the Event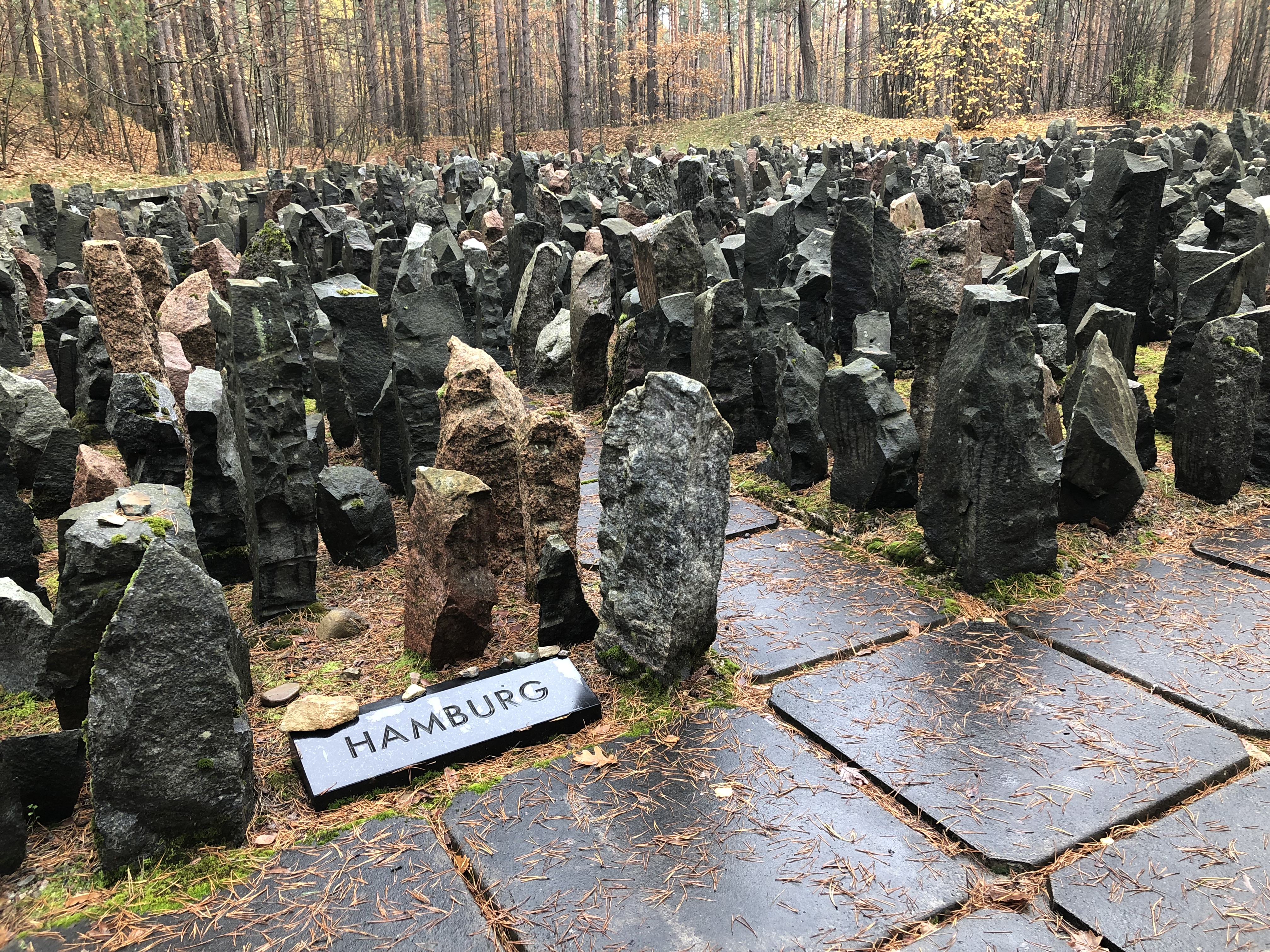 In the fall of 1941 the Third Reich begins with deportations of Jews in heretofore unknown dimensions. In Hamburg the station "Hannoverscher Bahnhof" served as the point of departure and transfer station for the transports from Northern Germany to Eastern Europe.
The title quote is from Kurt Goldschmidt who said goodbye to his girlfriend Hannelore at "Hannoverscher Bahnhof". She and her family were deported to Minsk on November 8, 1941. Before the end of the war, the Gestapo deported Goldschmidt to Terezin/Theresienstadt. He survived and moved to the United States. (The quote is from a message by Goldschmidt to Sarah Grandke, from August 1, 2019, Archive of the Concentration Camp Memorial Neuengamme, Archive Hannoverscher Bahnhof, memory reports, Fax to Sarah Grandke, 8/1/2019.)
How do we commemorate the deportations in Hamburg and at the places of their destinations? On the 80th anniversary of the deportation to Minsk, Stefan Wilbricht provides insight into the work of the team Dokumentationszentrum "denk.mal Hannoverscher Bahnhof" in Hamburg.
About the Speaker
Stefan Wilbricht (born 1981), since 2018 curator in the project Documentation Center "denk.mal Hannoverscher Bahnhof" of the Foundation of Hamburg's Monuments and Learning Spaces. After completing his studies at the Georg-August-Universität in Göttingen he worked at the Memorial sites in Bergen-Belsen, Wolfenbüttel, Gardelegen, and Erfurt.