25th Anniversary
In 2023, the Center for German and European Studies at Brandeis University will celebrate its 25th anniversary. Founded in 1997 with generous gifts from the German government and Brandeis University, and dedicated in May 1998 by Chancellor Helmut Kohl, our mission continues to be to support interdisciplinary teaching and research on contemporary Germany and Europe at Brandeis, and to reach out to broader communities on the social, political and cultural issues facing Germany and Europe today.
Over the past 25 years, CGES has hosted hundreds of events, and in 2020, CGES quickly adapted to pandemic times and has since produced an archive of 80+ CGES Online webinars that we plan to continue to grow over the coming years.
CGES@25: Beginning to End the Climate Crisis
Thursday, March 30, 2023
12:00 pm - 7:00 pm Eastern Time (US)
Sherman Function Halll, Hassenfeld Conference Center, Brandeis University
To kick off our 25th anniversary celebration, we are planning a conference in coordination with Brandeis' Year of Climate Action (YOCA) and the launch of our director Sabine von Mering's English translation of Luisa Neubauer and Alex Repenning's book, Beginning to End the Climate Crisis: A History of Our Future. Join us to celebrate CGES and enjoy a stimulating conversation on German climate action, climate justice, and climate activism, and what must be done to protect a livable future.
Schedule of Events: TBD
Confirmed Speakers include: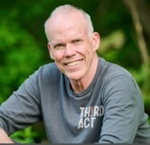 Bill McKibben is founder of Third Act, which organizes people over the age of 60 for action on climate and justice. He's gone on to write 20 books, and his work appears regularly in periodicals from the New Yorker to Rolling Stone. He serves as the Schumann Distinguished Scholar in Environmental Studies at Middlebury College, as a fellow of the American Academy of Arts and Sciences, and he has won the Gandhi Peace Prize as well as honorary degrees from 20 colleges and universities. He was awarded the Right Livelihood Award, sometimes called the alternative Nobel, in the Swedish Parliament. Foreign Policy named him to its inaugural list of the world's 100 most important global thinkers.
Luisa Neubauer (via Zoom) is one of the co-organizers of Fridays for Future Germany and is the most prominent representative of the German movement. She is the host of the Spotify Original Podcast 1,5 Grad (1.5 degrees) and has just been named as one of Time's Next100 rising stars.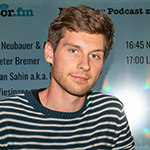 Alexander Repenning is a comprehensivist, facilitator, and writer engaged in climate justice. He is currently working as education manager at Right Livelihood Foundation, connecting activism and academia and creating learning formats
for system change.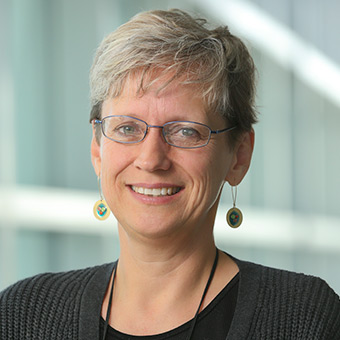 Sabine von Mering, is Professor of German and Women's, Gender, and Sexuality Studies and Director of the Center for German and European Studies at Brandeis University. She is a core member of the Environmental Studies Program and a longtime climate activist with 350Mass and NoCoalNoGas.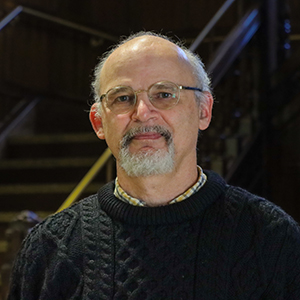 Simon Richter is the Class of 1942 Endowed Term Professor of German and Dutch culture at the University of Pennsylvania. As an environmental humanist, Richter engages in activities that blur distinctions between traditional scholarship, urban design, and environmental activism. At Penn, Simon is a "climate emergency gadfly." His goal is to raise awareness about the climate emergency and to motivate people and institutions to take unprecedented action. Along with other faculty and students, he argues for the inclusion of the climate emergency as a fundamental starting point for all education.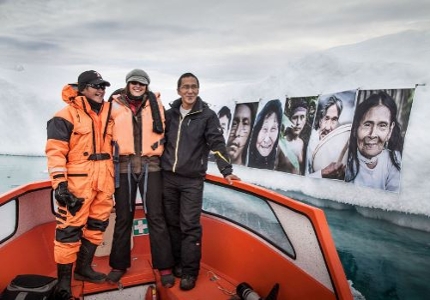 Barbara Dombrowski is an renowned German photographer and visual artist whom dedicates her work to places affected by climate change. ​She is focusing on relevant and specific climate localities and their population living between established tradition and global modernity.
https://www.barbaradombrowski.com/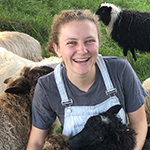 Phoebe Dolan studied Environmental Studies and Social Justice Social Policy at Brandeis. Her senior thesis concluded that activists and organizers are responsible to their hometowns, cities, and communities to strengthen them through collective organizing.  After graduating, she worked as the director for a youth-led voter turnout program in Maine during the 2020 election season. When the election ended, she knew the movement in Maine must continue post election and they received a grant to start Maine Youth Power.
CGES Fall 2023 Anniversary Event
More details to come. Stay tuned!
CGES Supporters
CGES is celebrating its 25th anniversary as Brandeis University is celebrating its 75th anniversary in 2023.  Combined that makes 100 years!  :)  Please join us in supporting the Center for German and European Studies at Brandeis so it can continue to inspire transatlantic dialogue for the next 25 years. We thank all of our supporters and will be happy to recognize you in our program in the following categories:
$25      CGES 25th Birthday Gift
$100    CGES 25th Birthday Gift on Brandeis' 75th
$250    Co-Sponsor of a CGES Webinar
$500    CGES Silver Anniversary Co-Sponsor
$1000  Co-Sponsor of the CGES@25 Spring Semester Webinars
$2500  Co-Sponsor of the CGES@25 Anniversary Year Webinars