25th Anniversary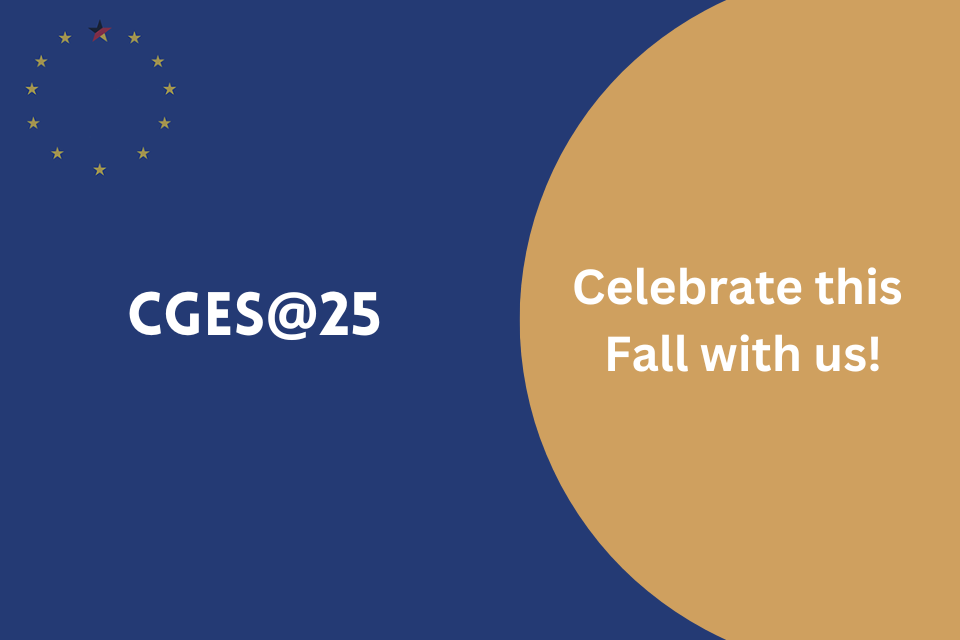 In 2023, the Center for German and European Studies at Brandeis University will celebrate its 25th anniversary. Founded in 1997 with generous gifts from the German government and Brandeis University, and dedicated in May 1998 by Chancellor Helmut Kohl, our mission continues to be to support interdisciplinary teaching and research on contemporary Germany and Europe at Brandeis, and to reach out to broader communities on the social, political and cultural issues facing Germany and Europe today.
Over the past 25 years, CGES has hosted hundreds of events, and in 2020, CGES quickly adapted to pandemic times and has since produced an archive of 80+ CGES Online webinars that we plan to continue to grow over the coming years.
CGES@25: Holocaust Distortion/Denial and Antisemitism Today
Details to come for this Fall 2023 event. Stay tuned!
CGES@25: Beginning to End the Climate Crisis
To kick off our 25th anniversary celebration, CGES hosted a conference in coordination with Brandeis' Year of Climate Action (YOCA) and the launch of our director Sabine von Mering's English translation of Luisa Neubauer and Alex Repenning's book, Beginning to End the Climate Crisis: A History of Our Future. The day included a stimulating conversation on German climate action, climate justice, and climate activism, and what must be done to protect a livable future. Check out the recordings from the event below or watch the highlight video!
CGES Supporters
CGES is celebrating its 25th anniversary as Brandeis University is celebrating its 75th anniversary in 2023.  Combined that makes 100 years!  :)  Please join us in supporting the Center for German and European Studies at Brandeis so it can continue to inspire transatlantic dialogue for the next 25 years. We thank all of our supporters and will be happy to recognize you in our program in the following categories:
$25      CGES 25th Birthday Gift
$100    CGES 25th Birthday Gift on Brandeis' 75th
$250    Co-Sponsor of a CGES Webinar
$500    CGES Silver Anniversary Co-Sponsor
$1000  Co-Sponsor of the CGES@25 Spring Semester Webinars
$2500  Co-Sponsor of the CGES@25 Anniversary Year Webinars