Staff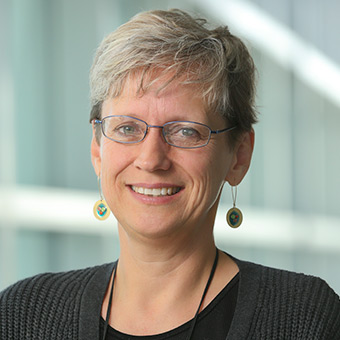 Sabine von Mering
Director of the Center for German and European Studies
Professor of German and Women's, Gender and Sexuality Studies
Expertise: German as a Foreign Language; Climate Change and the Humanities; Fairy Tales; Jewish-German Dialogue; German Women Writers, German Cinema, Age of Goethe, German Drama.
Sabine von Mering teaches German Language and Culture. She is also a member of the core faculty in Women's, Gender, and Sexuality Studies, and a member of the affiliated faculty in the Environmental Studies Program. She is currently working on the role of climate change as a challenge for the humanities. Her most recent scholarly work focused on right-wing extremism in Europe and the United States. As Director of the Center for German and European Studies she organizes lectures, conferences, and cultural events in the interest of promoting transatlantic dialogue.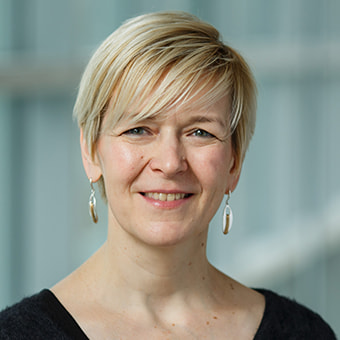 Eva Heinrich
Academic Administrator
Lecturer in German
Eva Heinrich joined Brandeis in 2020. She currently teaches German language classes and is the administrator of the Center for German and European Studies.
As a native of Germany's capital, Eva Heinrich has a strong interest in transatlantic dialogue and cross-cultural encounters of all shapes. Her academic studies at Humboldt-Universität in Berlin focused on the history of German literature and language, as well as anthropology of music. She has professional experience in publishing, teaching, translation and management. Eva Heinrich has taught German language classes at a variety of universities throughout the U.S. and is an author of German language textbooks. At the Center for German and European Studies, she assists with event planning, coordinates day-to-day operations and takes care of budget-related tasks.
Student Assistants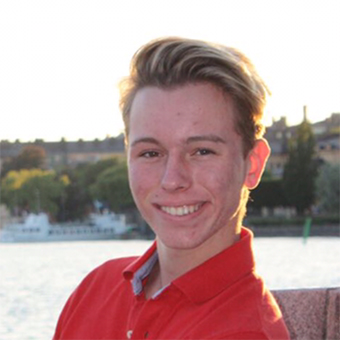 Yannik was born in the northeast of Germany in Crivitz am See, but grew up in the British Virgin Islands. At 14, Yannik moved to boarding school at New Hampton School, situated in New Hampshire, where he became the senior class president of the Class of 2018. He graduated in 2018 and received his IB diploma in the summer of that year. He began to attend Brandeis University in the fall of 2018, and is planning to major in biology and do the pre-med track. Outside of class he enjoys traveling and playing sports, especially soccer and tennis.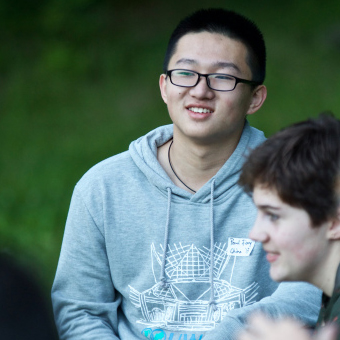 Paul Jiang '21 was born and grew up in the city of Berlin, Germany. He and his parents moved to China when he was 14, where he attended a normal public high school near Suzhou. In 2015, he started studying at United World College Changshu, China and finished his IB diploma in 2017. In fall of the same year, he started his undergraduate studies at Brandeis University. He is planning on double majoring in Biochemistry and Neuroscience, and is on the pre-med track. Outside of class, he loves meeting new people, making friends and having interesting conversations. He is an outdoor enthusiast and has a big love for traveling.