In Hitler's Munich: Jews, the Revolution, and the Rise of Nazism
Friday, October 7, 2022
12 - 1:30pm Eastern Time (US)
Zoom Webinar
About the Event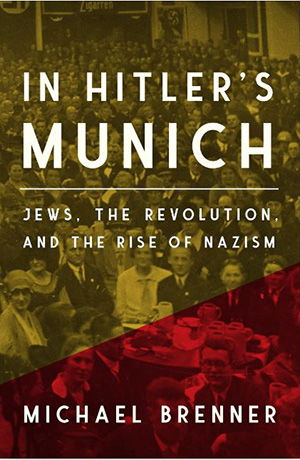 In the aftermath of Germany's defeat in World War I and the failed November Revolution of 1918–19, which included many Jewish revolutionaries, the conservative government of Bavaria identified Jews with left-wing radicalism. Munich became a hotbed of right-wing extremism, with synagogues under attack and Jews physically assaulted in the streets. It was here that Adolf Hitler established the Nazi movement and developed his antisemitic ideas. Drawing on a wealth of previously unknown documents, Michael Brenner will talk about how Hitler and his followers terrorized Munich's Jews and were aided by politicians, judges, police, and ordinary residents. He shows how the city's Jews responded to the antisemitic backlash in many different ways—by declaring their loyalty to the state, by avoiding public life, or by abandoning the city altogether.
About the Speaker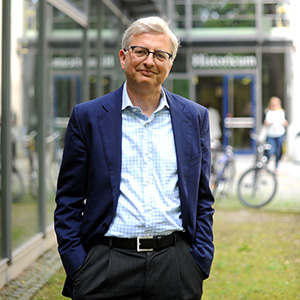 Michael Brenner is a Distinguished Professor of History and holds the Seymour and Lillian Abensohn Chair in Israel Studies at American University in Washington DC, where he serves as director of the Center for Israel Studies. He also holds the chair of Jewish History and Culture at Ludwig Maximilian University in Munich. He received his Ph.D. from Columbia University, held teaching positions at Indiana University and Brandeis University and was a visiting professor at Stanford, Berkeley, Johns Hopkins, Haifa, Zurich, Vienna, and the Central European University in Budapest. He is the International President of the Leo Baeck Institute for the Study of German-Jewish History and Culture and an elected member of the Bavarian Academy of Science, the Accademia Nazionale Virgiliana in Italy and the American Academy for Jewish Research. In 2014 he was awarded the order of merit of the Federal Republic of Germany. In 2020 he was the first recipient of the first Salo W. and Jeannette M. Baron Award for Scholarly Excellence in Research of the Jewish Experience.
His latest publications are In Hitler's Munich: Jews, the Revolution, and the Rise of Nazism, (Princeton University Press 2022) and In Search of Israel: The History of an Idea (Princeton University Press, 2018). His previous books, translated into over ten languages, include A Short History of the Jews (Princeton UP 2010) and The Renaissance of Jewish Culture in Weimar Germany (Yale UP 2000).