What Does Inflation Teach Us? Lessons from Germany and the US
Thursday, January 12, 2023
12 - 1:30 pm Eastern Time (US)
Zoom Webinar
About the Event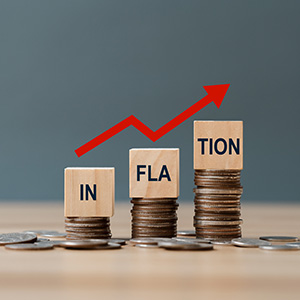 As prices are rising everywhere, join two German-American economists for a conversation about the current crisis of inflation, its causes, its consequences, and the lessons it teaches us. Can we predict inflation? Can we foresee its end? Who has the power to influence inflation? Is Germany doing anything differently?
About the Speakers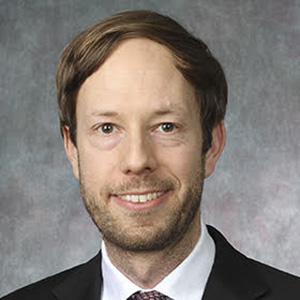 Raphael Schoenle is an Associate Professor of Economics at the Department of Economics at Brandeis University and the Brandeis International Business School. He recently served as the Deputy Director at the Center for Inflation Research at the Federal Reserve Bank of Cleveland. He is currently also a Vice President and the Scientific Advisor to the CEBRA executive committee. Prof. Schoenle's research spans behavioral economics and household finance, inflation expectations, firms' pricing behavior, macro- and monetary economics, climate change and international macroeconomics. Professor Schoenle is a recipient of the 2012 Young Economist Award from the Austrian Economic Association, and his work has been funded by the National Science Foundation. He has been a visiting researcher at the Federal Reserve Banks of Cleveland, New York, Philadelphia, St. Louis, Columbia University and Harvard University. He is a research associate at the Globalization and Monetary Policy Institute at the Federal Reserve Bank of Dallas and a visiting researcher at the Bureau of Labor Statistics. He has published in the American Economic Review, the Journal of Finance, the Journal of Monetary Economics, the Review of International Economics and the Journal of International Economics. He holds a Ph.D. and Master's degree in Economics from Princeton University, and a Master's degree in Statistics from Harvard University where he also obtained his Bachelor's degree in Economics.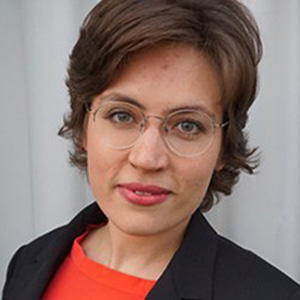 Isabella M. Weber (Ph.D., University of Cambridge and Ph.D., The New School for Social Research) is the Research Leader for China of the Asian Political Economy Program at PERI and an Assistant Professor of Economics at UMass. She was previously a Lecturer (tenured) at Goldsmiths, University of London. She is the principal investigator of the Economic and Social Research Council (UK)-funded research project "What drives specialisation? A century of global export patterns." Isabella holds an M.Phil. and M.A. in Economics from The New School for Social Research, a B.A. from Free University Berlin and studied Chinese at Peking University. She is the author of the forthcoming book How China Escaped Shock Therapy: The Market Reform Debate (discussed in this interview). Her work combines economic theory, economic history and China studies to examine the interaction between economic thinking, policy and long-term structural patterns in periods of deep social transformation. Her research has been awarded the 2018 Warren Samuels Prize for Interdisciplinary Research in History of Economic Thought and Methodology and the 2019 International Convention of Asia Scholars' Ground-breaking Subject Matter Accolade. She has regularly served as a China expert for BBC News and as adviser to members of the German parliament on China issues.