Fridays for Future: A Conversation with German Climate Activists Luisa Neubauer and Helena Marschall
In cooperation with the Minda de Gunzburg Center for European Studies, Harvard University.
Monday, February 28, 2022
1:00 - 2:15 p.m. EST (US)
Zoom Webinar
About the Event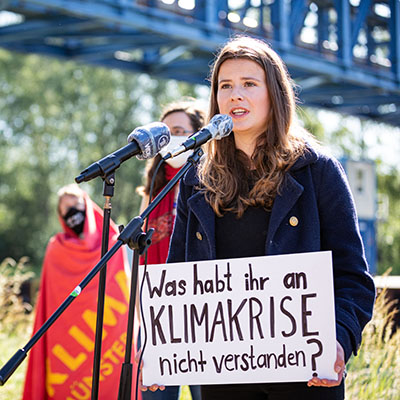 Today's youth are among the most vulnerable populations who will bear the brunt of the climate crisis.
Fridays for Future
(FFF), the youth-led climate movement inspired by Greta Thunberg, has been ringing alarm bells about the climate emergency around the globe ever since Thunberg began her school strikes in front of the Swedish Parliament in 2018. For March 25th, 2022 the movement has once again called for a global climate strike.
In Germany, FFF has the largest following among young people and has been critical of the new coalition government's climate and energy policies as it nears the end of its first 100 days in office.
Join us for a conversation with climate activists and Fridays for Future Germany co-organizers Luisa Neubauer and Helena Marschall, who will talk about their ideas for a better future and what we must do to get there. 
About the Speakers
Luisa Neubauer
, born in Hamburg in 1996, is one of the co-organizers of Fridays for Future and the most prominent representative of the German movement in the media. In 2018 she met the Swedish student Greta Thunberg at the UN Climate Change Conference and then started the movement in Germany together with other activists. Since then, Luisa Neubauer has met various heads of state and government, participated in the world climate conference in Madrid and the world economic forum in Davos. In January 2020, Luisa Neubauer protested together with Fridays for Future against Siemens' participation in the planned Australian hard coal mine Carmichael and met Joe Kaeser several times.
Luisa Neubauer completed a bachelor's degree in geography in 2019. She is currently studying resource analysis and management as a master at the Georg-August University in Göttingen. Together with Alexander Repenning, she published the book "From the end of the climate crisis - a story of our future" in 2019. In July 2021 she published the book "We still have the choice" together with Bernd Ulrich. She is the host of the Spotify Original Podcast "1.5 Grad" (1.5 degrees) and writes a column for the German magazine "Stern". Luisa Neubauer lives in Berlin.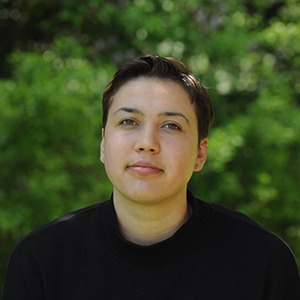 Helena Marschall
is a climate activst and organzier. She played a key role in organizing some of the first major German Fridays for Future Strikes in Frankfurt and is now involved with coordinating national campaigns, strategy, and public relations at Fridays for Future DE. Helena has written a variety of columns and guest contributions in german newspapers and notably delivered an incendiary speech at the Siemens shareholders' meeting in early 2020. The 19-year-old grew up in Bristol (UK) and Cape Cod (USA) and is now studying economics in Lüneburg, Germany.