Ukraine and Germany: Partnership in Times of Crisis
Stay up-to-date on events in Ukraine with webinar speaker and journalist, Daniela Prugger, via her twitter @Daniela_Prugger
Wednesday. March 2nd, 2022
12:00 p.m. EST (US)
Zoom Webinar
About the Event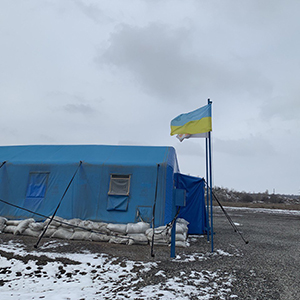 While Germany's image in Ukraine has been mainly positive in recent years, its dedication to support Ukraine is currently in question. Germany decided not to deliver weapons during the heated military situation when Russian troops were amassed at the Russian-Ukrainian and Belarusian-Ukrainian borders. "Germany stands by your side," German Chancellor Olaf Scholz had said during a recent visit to the Ukrainian capital. But in the perception of many Ukrainians and Germany's international Western partners, the largest economy in the European Union shows too little commitment. What course are the two countries pursuing, and what is the status of the partnership?
About the Speakers
Daniela Prugger
has been working as a correspondent in Ukraine for three years now. She publishes articles in German and English, most recently for World Politics Review, Tagesspiegel, GEO, Taz, Wiener Zeitung, Marie Claire, openDemocracy, and Al Jazeera. She also contributes to the Austrian Public Radio "Ö1". In 2021 she was a fellowship-holder of the German organization "IJP" in Yerevan, Armenia.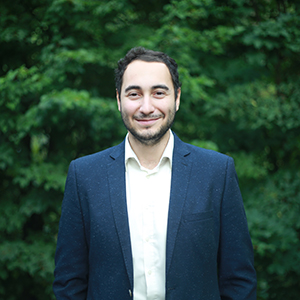 Igor Mitchnik works as a Project Lead for the Swiss-German NGO Libereco – Partnership for Human Rights. Prior to that, he was co-founder and Head of Office at the German civil society hub in the East Ukrainian city of Sloviansk. He has been working and conducting research in and on different post-Soviet conflict regions over the last years – as a Mercator Fellow on International Affairs at the Sloviansk-based office of the Humanitarian Organization People in Need, at the peacebuilding NGO Conciliation Resources in their South Caucasus team, and at the Central Asia Project of the International Crisis Group in Kyrgyzstan.