Authors in Conversation: Emma Braslavsky And Agnieszka Pilat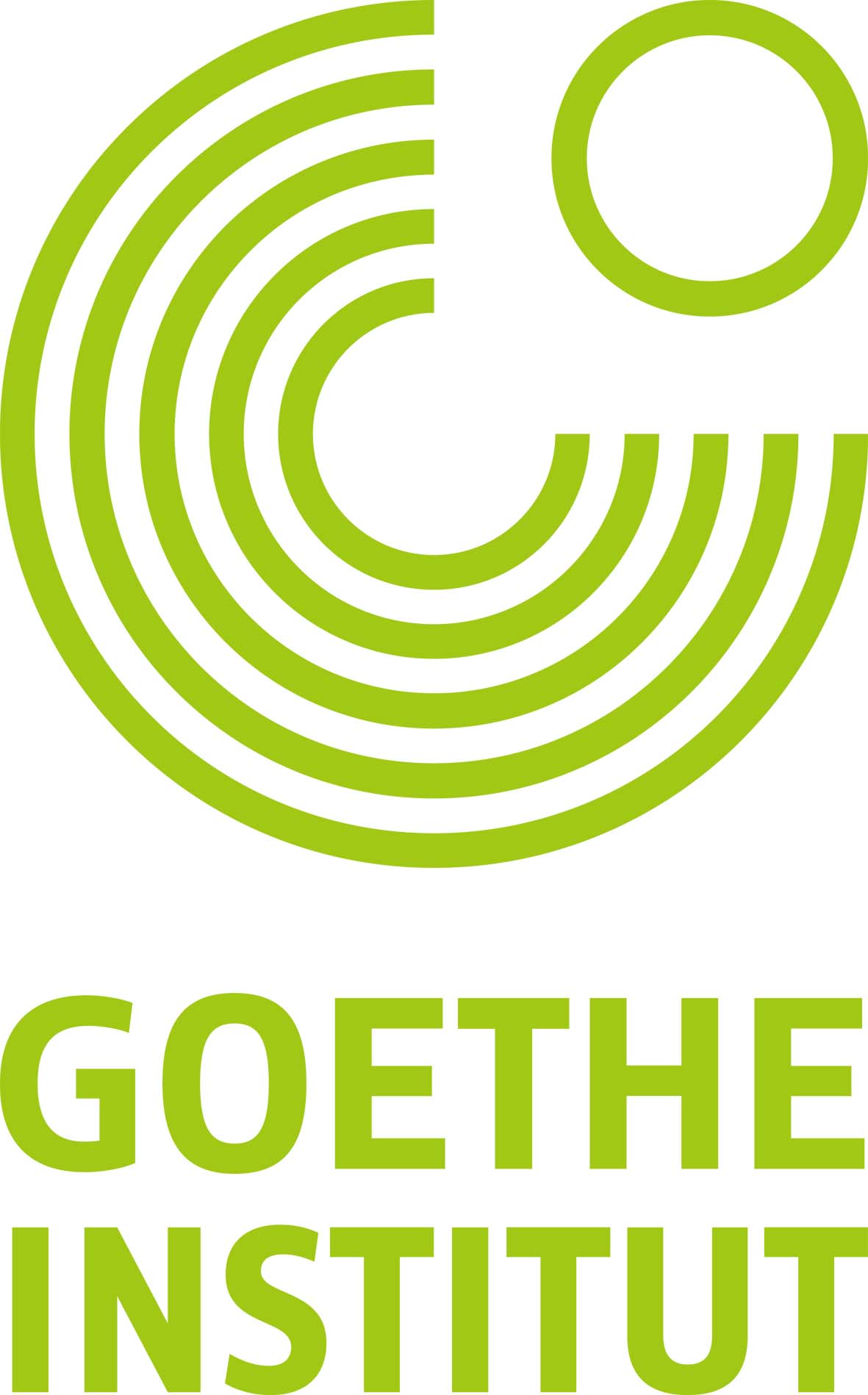 In cooperation with the Goethe-Institute Boston.
Thursday, March 31st, 2022
12:00 p.m. ET (US)
Zoom Webinar
About the Event
Discussion with two artists who have thought about the future of humanity: the author Emma Braslavsky has written the short story Ich bin dein Mensch (I'm Your Man) on which the recent film by Maria Schrader is based. The painter Agnieszka Pilat is best known for her series of heroic portraits of technology and machines. Both try to imagine how humans and machines will interact in the future.
About the Speakers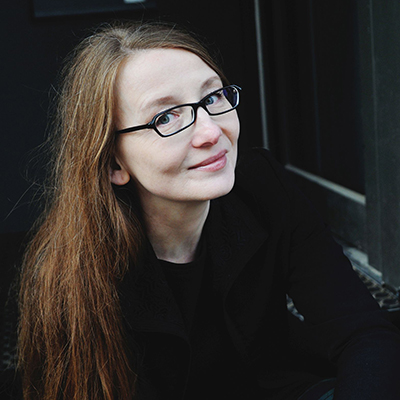 Emma Braslavsky
was born in a year when a good two million more mines had been put in place on one side of the German-German border and soldiers with shoulder-length hair had been given hairnets on the other.
She grew up in a society where the word "commandments" was evacuated and the term "objective necessity" was transplanted so that a person could continue to perform voluntary coercive acts.
She had the pleasure of spending her childhood and adolescence not only in a democratic republic and a dictatorship of the proletariat at the same time, but also between the Catholic-influenced word fields of her grandmother, with whom she spent the first years of her life, and the thought clusters characterized by dry logic as well as memory gaps of her father, a mathematician who had lost his memory shortly before her birth.
The codes fed by all these stimuli, which decisively shaped her thinking and work in writing, curating, staging, solidified the paradox as the pillar of her tragicomic narrative approach, with the help of which she reflects on the meaning and future of humanity.
To this end, she has published multiple award-winning novels, audio art, art works and (as curator) exhibitions, such as most recently the story "Ich bin dein Mensch" (I'm Your Man), nominated for the German Science Fiction Award and filmed, which became a spin-off to the award-winning and multiple nominated novel "Die Nacht war bleich, die Lichter blinkten" (The Night Was Pale, the Lights Were Twinkling), or the audio comic series "Agent Zukunft" (Agent Future).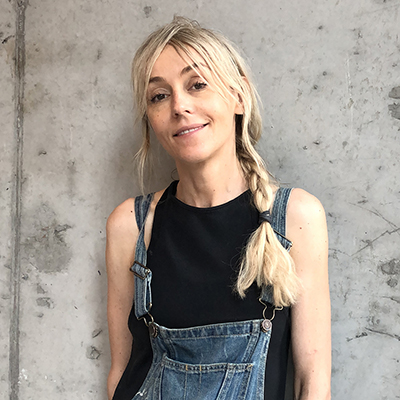 Polish-born artist,
Agnieszka Pilat
is best known for her series of heroic portraits of technology and machines. She's been artist-inresidence at Waymo (Google self- driving car project), Autodesk,
USS Hornet Museum, Wrightspeed (electric vehicle startup founded by Tesla co-founder Ian Wright), and is a guest artist-inresidence at Boston Dynamics.
She works and lives in New York City and as a self-proclaimed machine chaser, she commutes between the east and west coasts in pursuit of emergent technologies.
In her practice, Pilat is taking not just painting, but the genre of portraiture as a starting point: in art history, portraits reflect the power balance in society and she believes that today technology holds that power. "To understand the future, we must understand the machine", says the artist. Pilat's exhibitions include Google, de Young Museum, Rochester Museum of Fine Arts Biennial, and Art Week Miami, FL.