Migrants of the Mediterranean – Humanitarian Storytelling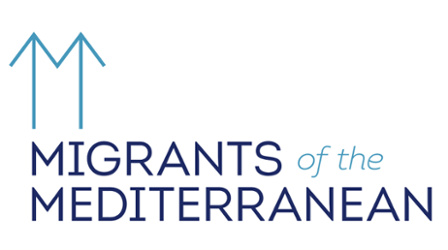 Wednesday, March 8, 2023
12 - 1:30 pm Eastern Time (US)
Hybrid In-Person Event and Zoom Webinar
International Lounge, Usdan Student Center, Brandeis University
Co-sponsored by the Brandeis International and Global Studies Program and the Brandeis Intercultural Center.
About the Event
Imagine what it feels like to be silenced and invisible on the margins of society, and after enduring
unthinkable traumas in places like Libya, Syria, and other unstable places in the world. That's
where Humanitarian Storytelling steps in.
In this awareness building lecture, hear how Humanitarian Storytelling at Migrants of the
Mediterranean gives voice to people in the migrant community, originally in Italy, and now all across
Europe, including Germany. Humanitarian Storytelling is about encounter, and creating change through compassion by learning about the impact of migration on the lives of those who are experiencing it through their own stories.
The presentation will introduce the organization, its inception and development, as well as its impact in the migrant community in Germany and elsewhere in the EU, where the core of reporting takes place. Finally, the presentation will highlight how this work can affect positive change, through strategic outreach in media and government, and through its developing archive to honor the experiences of migrants and create a more complete historical record.
About Migrants of the Mediterranean
Migrants of the Mediterranean provides a platform to document the stories of migrants fleeing to Europe from countries in Northern Africa like Libya, Syria, and beyond using the method of Humanitarian Storytelling. 
Learn more about us on our website www.migrantsofthemed.com, and follow us on Instagram and LinkedIn to see the latest news and stories.
About the Speaker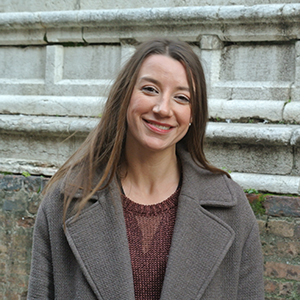 Pamela Kerpius is the Founder, CEO + Lead Correspondent of Migrants of the Mediterranean (MotM). Since 2016 she has reported from Lampedusa, Sicily, across Italy, the Netherlands and the greater EU, contributing regular Journey Stories, reports and essays. She is also the host of Open Encounters, the official MotM podcast. She holds a M.A. in Cinema Studies from New York University, and two B.A.s from the University of Colorado, in History and English.