WORKS BY GERMAN CLIMATE PHOTOGRAPHER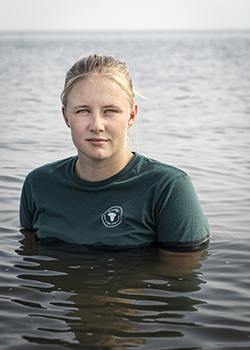 The Center for German and European Studies at Brandeis University (CGES) is hosting an exhibit by German photographer and climate activist Barbara Dombrowski upstairs in Farber Library (above Starbucks) The images represent the dystopian portion of her ongoing project  Quo Vadis, Europe? The Human-Nature Relationship Crisis in the Anthropocene and will be on view through the end of the semester.
About the Photographer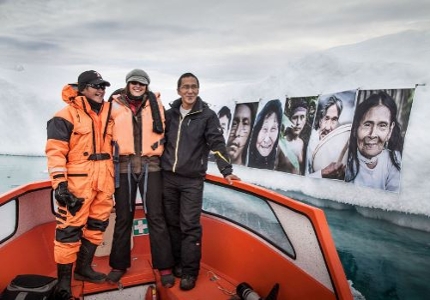 Barbara Dombrowski is an renowned German photographer and visual artist who dedicates her work to places affected by climate change. ​She is focusing on relevant and specific climate localities and their population living between established tradition and global modernity. Her goal, she said, is not to portray catastrophe, but instead to "create a connection" between the viewer and those portrayed in the images, many of whom are experiencing climate disruption and/or fighting for climate protection in their neighborhoods.