Important Message:
All students, faculty, and staff coming to the Brandeis campus must fill out a Daily Health Assessment before arriving, and sign up for mandatory high-frequency COVID-19 testing. Read our announcement about the Spring 2021 semester, which begins February 1, 2021.
__________________________
Spring Semester Information
COVID-19 Response: What's Now, What's Next?
Contact information: deanofstudentsoffice@brandeis.edu 

The Dean of Students Office (DOSO) will continue to be available for students, their families, and our community partners. Services will be available via telephone and Zoom. The Care Team will remain active and, in conjunction with campus partners, continue to provide support and resources to students.

Learn more about COVID-19 Response: What's Now, What's Next.
Spring Semester Begins February 1
Questions about Housing & Residential Life?
Deistancing Programs
Dean of Students Office, Department of Student Activities, Department Community Services, and our campus partners are excited to host virtual programming for Spring 2021.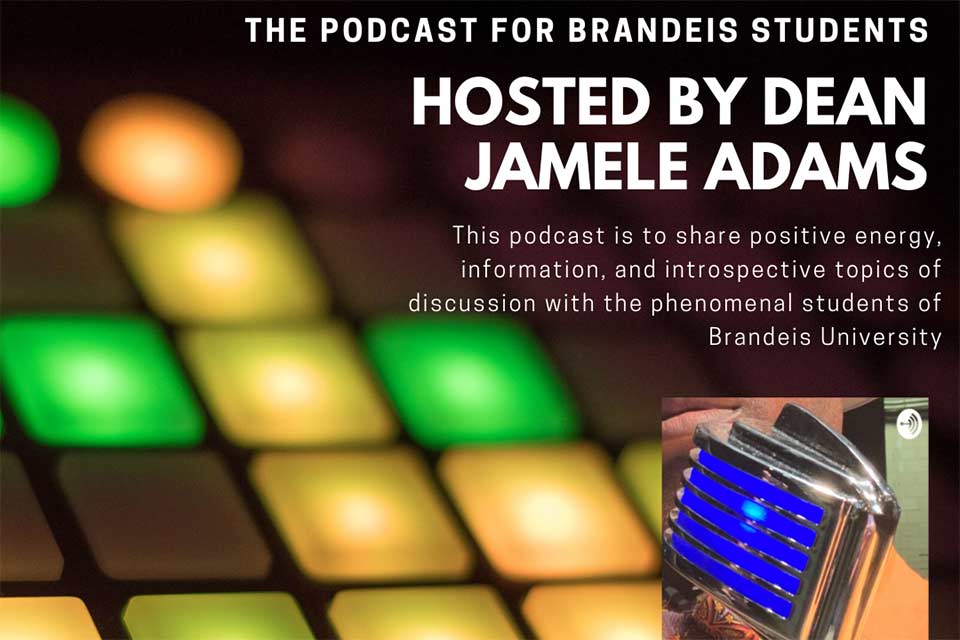 New episodes added weekly. Special guests include Brandeis students, staff, faculty, and alumni sharing positive energy, information, and introspective topics of discussion.