Food Pantry Summer Hours:
The Brandeis
Food
Pantry
, located in Kutz 102 (across from registrar's office), will be open weekdays from 10am - 4pm during the summer.  
The
Food
Pantry
is open to all students, faculty, and staff. Please feel free to stop by and enjoy the various selections of
food
we will have available.  Our options for
food
will vary throughout the summer, depending on donations we receive and what is available to us from the Boston
Food
Bank.  
To post updates or stay up to date on free
food
on campus, please join or engage with the following resources:
 ******************************************************************************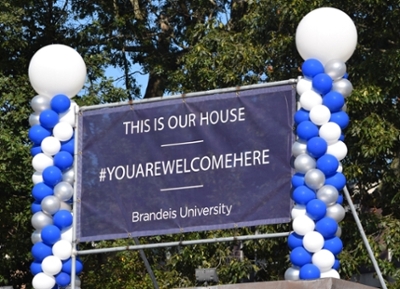 The Dean of Students Office seeks to build a campus community based upon mutual understanding and consideration and that acknowledges that one's actions must take into account the rights of others.
One of the cornerstones of our community is to identify opportunities for students to learn and practice leadership. We support a variety of social, cultural and educational activities initiated and developed by individual students and student organizations, and within the residence halls. These activities extend the educational mission of Brandeis beyond the walls of the classroom and incorporate our core values: community, integrity, respect, civility, lifelong learning and embracing diversity.
We support the development of a student-directed community — a place where the student voice challenges and directs the shape of the institution. We know that to be effective in that role, students must have both opportunity and the skills to make it work.
Students contribute their opinions at hall meetings and community meetings; as representatives of university committees, student government and clubs and organizations; or through interactions with faculty and senior administration. The success of a student-directed community depends on the acquisition of skills and competencies that enable students to identify and articulate their needs and concerns. Our extracurricular program targets areas that help to develop the whole person — intellectually, physically and spiritually — for individuals and for the Brandeis community.