Message from the Office of the President
Transforming our campus to eliminate systemic bias
Coronavirus/COVID-19 Update
Contact information: deanofstudentsoffice@brandeis.edu 

The Dean of Students Office (DOSO) will continue to be available for students, their families, and our community partners. Services will be available via telephone and Zoom. The Care Team will remain active and, in conjunction with campus partners, continue to provide support and resources to students.

For the latest updates, visit the Coronavirus/COVID-19 website.
Upcoming Programs
Dean of Students Office, Department of Student Activities, Department Community Services, and our campus partners are excited to host virtual programming for the rest of this semester.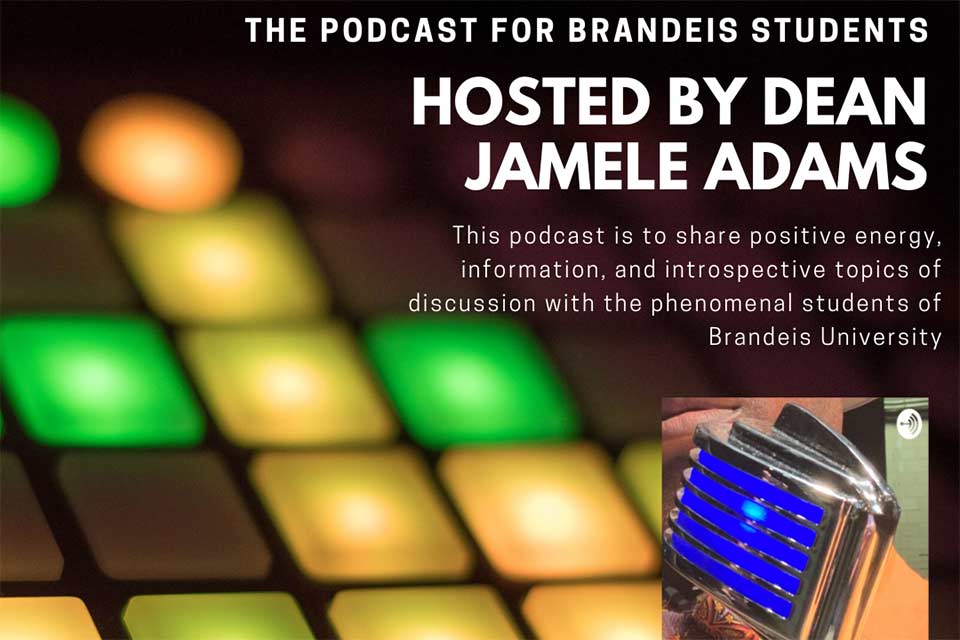 New episodes added weekly. Special guests include Brandeis students, staff, faculty, and alumni sharing positive energy, information, and introspective topics of discussion.