**New** COVID-19 Policies
Part of Rights & Responsibilities 2020-2021
Personal Health and Quarantine
Self Isolation Protocol
As the Centers for Disease Control (CDC) and Massachusetts state guidelines change, due to the evolving nature of the pandemic, our policies may change as well
Coronavirus/COVID-19 Update
Contact information: deanofstudentsoffice@brandeis.edu 

The Dean of Students Office (DOSO) will continue to be available for students, their families, and our community partners. Services will be available via telephone and Zoom. The Care Team will remain active and, in conjunction with campus partners, continue to provide support and resources to students.

Link to learn more about Plans for Fall 2020.
Deistancing Programs for Fall 2020
Dean of Students Office, Department of Student Activities, Department Community Services, and our campus partners are excited to host virtual programming for Fall 2020.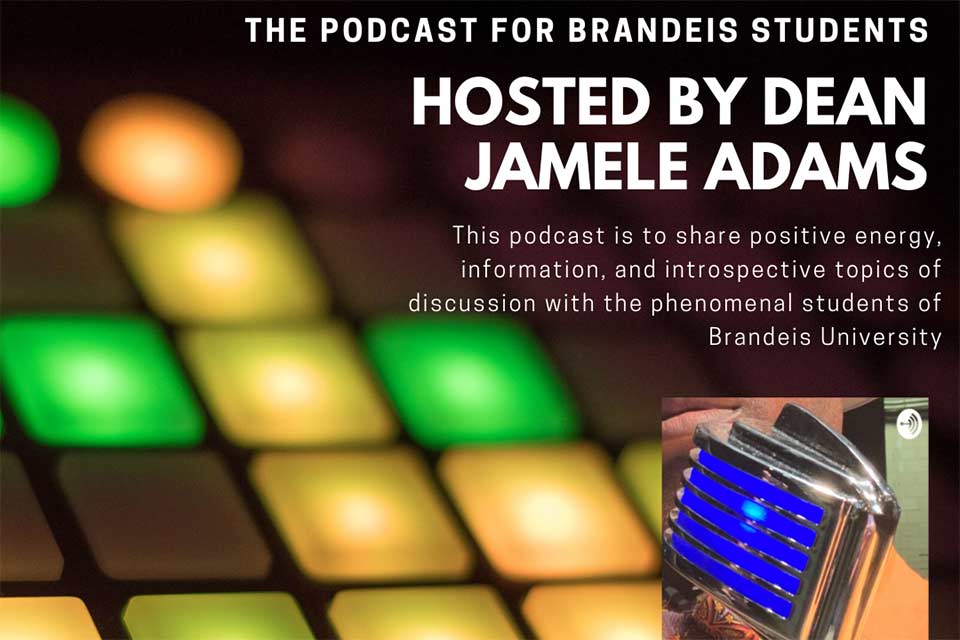 New episodes added weekly. Special guests include Brandeis students, staff, faculty, and alumni sharing positive energy, information, and introspective topics of discussion.