Facilities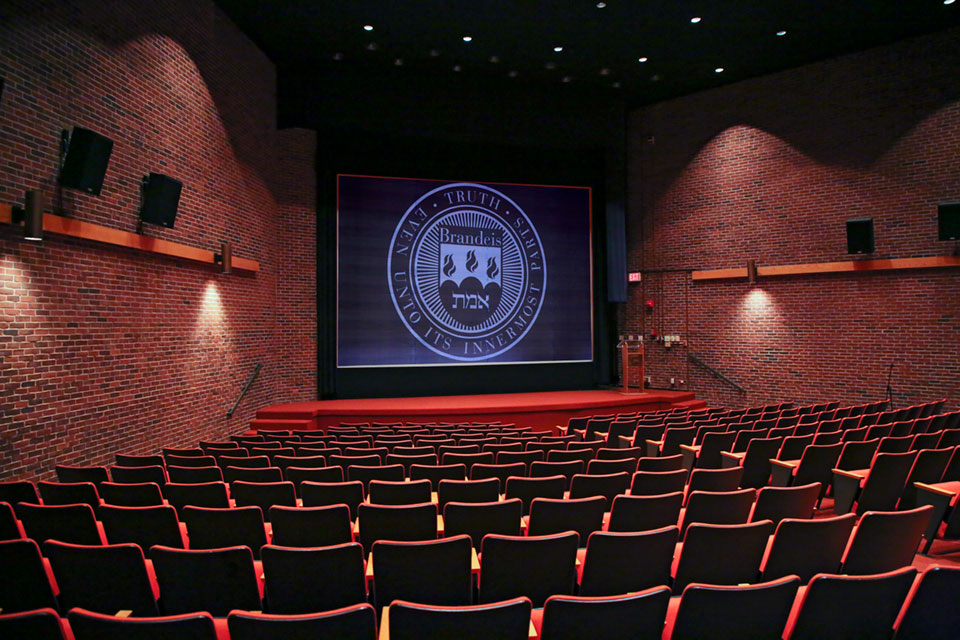 Wasserman Cinematheque
The Edie and Lew Wasserman Cinematheque, inside the Sachar International Center, contains state-of-the-art display technology, allowing for traditional 35mm motion pictures and for digital cinema, as well as multiple formats of high-resolution (including digital cinema packages) video screenings. To request use of the Wasserman Cinematheque, please fill out the Wasserman questionnaire.
Our Meet the Artist screenings have enriched and expanded the experience of viewing each movie by having the "talents" present. Screenings have included:
"Standard Operating Procedure," with Errol Morris, H'11, winner of the Silver Bear at the Berlinale 2008, and "Tabloid."

"Encounters at the End of the World," with Werner Herzog, Oscar nominee for best documentary feature.

"Frozen River," with Oscar winner Melissa Leo.

"The Visitor," with Richard Jenkins, Oscar nominee for best actor.

"Revolutionary Road," with Michael Shannon, Oscar nominee for best actor in a supporting role.

"Terror's Advocate," with Barbet Schroeder.

"A Film Unfinished," with Yael Hersonski.

"Conviction," with Tony Goldwyn '82, Sam Rockwell and Betty Anne Water.

Debra Granik '85, with "Winter's Bone," nominated for Best Motion Picture of 2010.
Getz Multimedia Lab
The Getz Multimedia Lab has 20 editing stations with Final Cut Studio and runs workshops on media literacy. The FTIM program owns high-definition cameras that students can borrow after attending a training workshop.