Susan Shevitz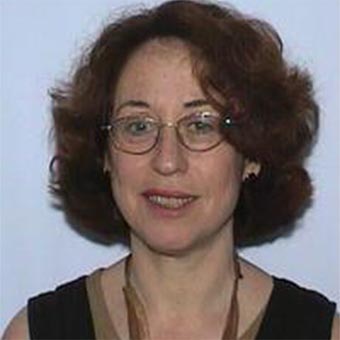 Professor Emerita of Jewish Education
Research Affiliate
Degrees
Harvard University, PhD

Harvard University, MEd

Columbia University, BA

Jewish Theological Seminary, BHL
Profile
Susan L. Shevitz is associate professor (emerita) at Brandeis University where she taught in the Hornstein Program for Jewish Communal Service (Professional Leadership) for over 20 years and served as director for eight of them. She retired from active teaching in order to concentrate on her research and consulting practice, and serves as a research affiliate of the Mandel Center for Studies in Jewish Education. Her research, writing and consulting focus on religious pluralism in Jewish education, leadership development in Jewish education and the rabbinate, as well as culture and change in Jewish educational organizations.
In 2002 and 2003 the Mandel Center funded a researcher-practitioner study group on pluralism that looked at fundamental questions about the understanding and practice of pluralism in Jewish educational settings. Since that time she has been conducting an in-depth case study of how a pluralistic Jewish high school understands and enacts pluralism and how this influences its graduates. Susan was a featured presenter at the first conference sponsored by the Hebrew University and Hebrew Union College (Jerusalem) where she looked at the changes in students' understanding of pluralism between freshman and senior years.
Over the last few years, Susan's work on educational change has focused on congregational education. She is currently working on five different change processes with regional and local educational organizations, including the Experiment in Congregational Education, Leadership Institute for Congregational School Educators (NY UJA-Federation) and several schools. Susan's work over the last three decades, at the university and in community organizations (schools, congregations and federation) has looked at the non-linear aspects of change processes in complex environments. While Susan has published dozens of articles and book chapters for researchers and practitioners over the years, she is still proud of the core curriculum that she developed at the Bureau of Jewish Education that was used by thousands of high school students.
Shevitz is also conducting several evaluations of leadership training programs for Jewish educators and rabbinical students and has conceptualized and conducted leadership programs for the Covenant Foundation.
Susan holds undergraduate degrees from Columbia University and the Jewish Theological Seminary and an EdD from Harvard University in administration, planning and social policy.