Impact Newsletter
More Resources
Hornstein Highlights
Social Media
What's Happening
#HornsteinHappenings
Community Highlights
2016-2017
Hornstein Class of 2017 Graduates!
Congratulations to the Hornstein Class of 2017! On Sunday, May 21, 2017, 21 months of intensive educational programming culminated in a commencement ceremony where each student received dual master's degrees in Jewish Professional Leadership and Nonprofit Business Management or Near Eastern and Judaic Studies. Click on the image to watch a recording of the event. 
---
Rabbi Jonah Pesner Receives
2017 Bernard Reisman
Professional Excellence Award
The Hornstein Jewish Professional Leadership Program at Brandeis University is pleased to announce that Rabbi Jonah Pesner is this year's recipient of the Bernard Reisman Professional Excellence Award.

Established by the Hornstein Alumni Association and friends and colleagues of Bernard Reisman, this award is presented each year at the Hornstein commencement ceremony to a professional who "has demonstrated innovative work and significant leadership... as well as a commitment to the standards of excellence, Jewish commitment and sensitivity to others as reflected by Bernard Reisman in his work."

Rabbi Pesner serves as the Director of the Religious Action Center of Reform Judaism and as Senior Vice President of the Union for Reform Judaism. Named one of the most influential rabbis in America by Newsweek magazine, he is an inspirational leader, creative entrepreneur, and tireless advocate for social justice.

Rabbi Pesner's work embodies the vision and care for interpersonal relations that distinguished the Hornstein Program's long-term director, Bernard Reisman Z"L.

Rabbi Pesner presented the keynote address at the Hornstein Class of 2017 commencement on Sunday, May 21.

Please join us in congratulating Rabbi Pesner for his service to the Jewish community. 
---
New Brandeis research reveals historic U.S.-Israeli ties
President Ron Liebowitz presented research from Professor Jonathan Sarna to Israeli Prime Minister Benjamin Netanyahu this week

New research released by Brandeis Professor of American Jewish History Jonathan Sarna '75, MA '75, shows that as early as 1891, 57 years before the founding of the modern state of Israel, a prototype of the Israeli flag was created and displayed in Boston's North End that would eventually be one of several significant influences on the present-day flag of Israel. His groundbreaking study titled "American Jews and the Flag of Israel" reveals a rich new chapter in the long history of deep bonds between the United States and Israel that had previously gone largely untold. The research underscores the depth, role and influence the United States played in the earliest days of the Zionist movement. Read more>
---
Hornstein Orientation 2016!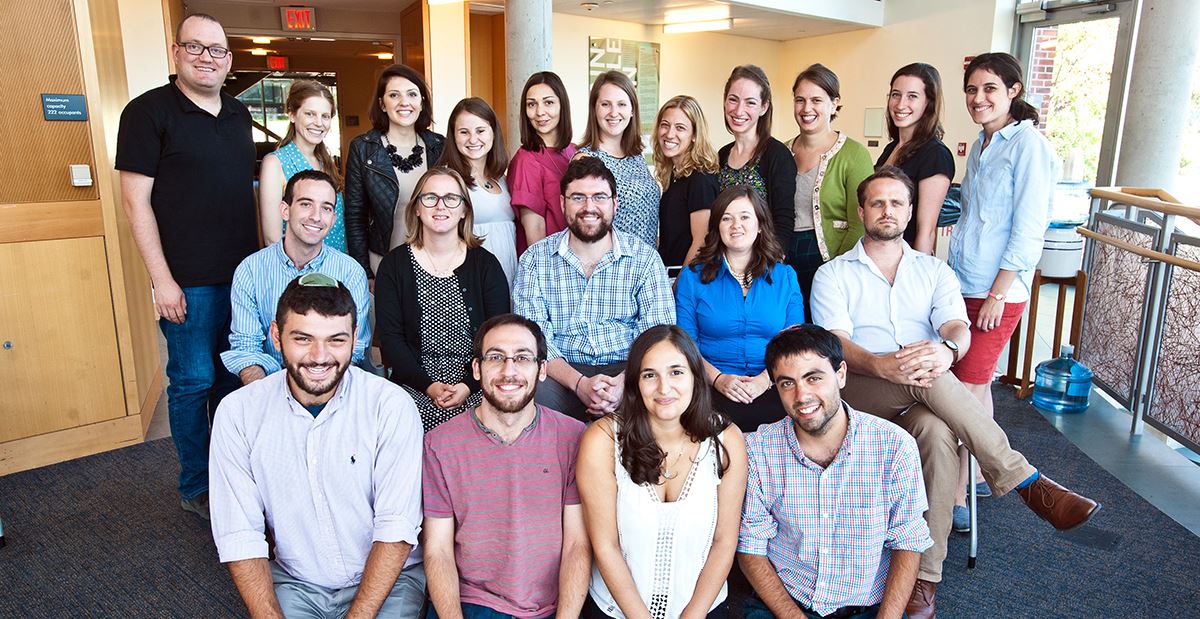 The Hornstein Program's 2016 Orientation took place on Sunday, August 21. It was a fun-filled and info-packed day with both the new incoming Class of 2018, the Class of 2017 who are now second-years with only two semesters to go, and Hornstein's faculty and staff. The day's event is one of several co-curricular opportunities for students to participate in event-planning. This year's orientation events were planned by student co-chairs Melanie Phillips and Chen Arad under the guidance of Professor Mark Rosen. See more pictures on our Facebook photo album.