Upcoming Events
Please stay tuned for more events in fall 2022!
Division Featured Events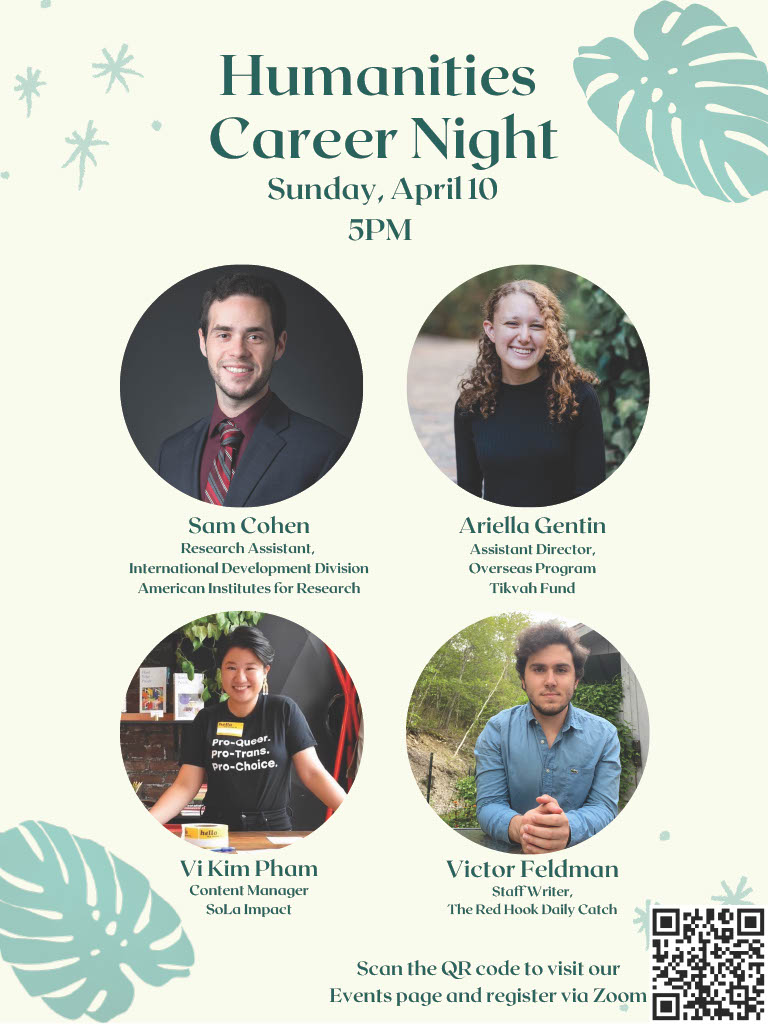 Humanities Career Night
April 10, 2022
5 pm.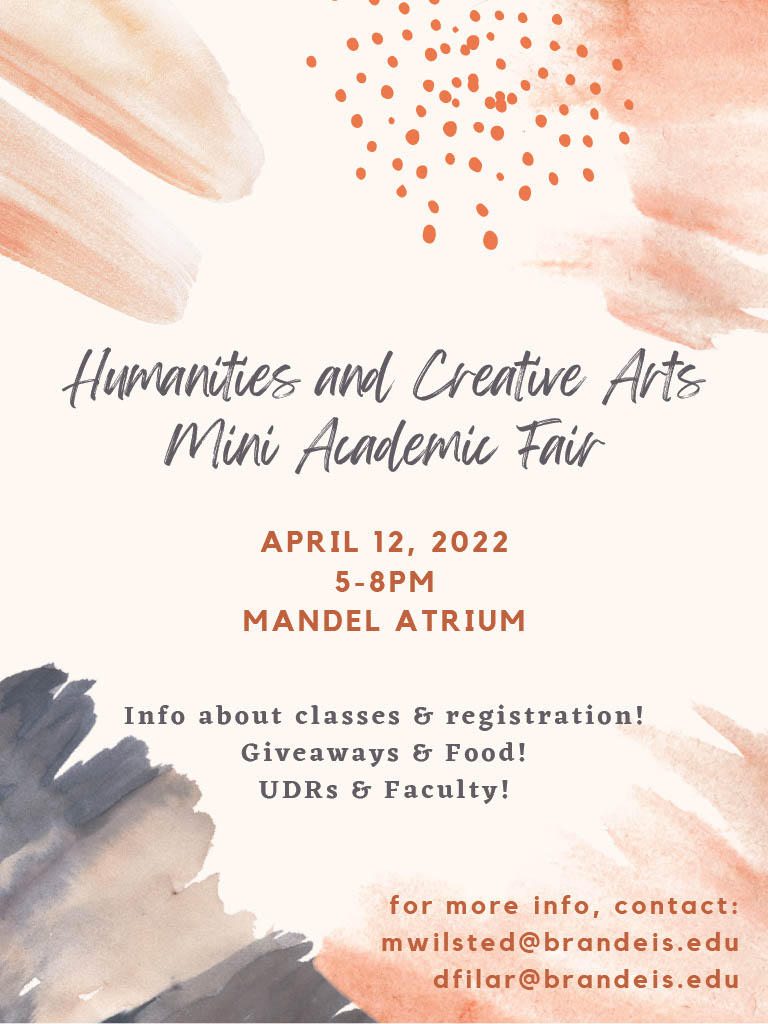 Humanities and Creative Arts Mini Academic Fair
April 12, 2022
Mandel atrium, 5-8 p.m.
Each dept/program in the Humanities and Creative Arts will have its own table run by its UDRs and faculty, with brochures, information about classes and fall registration, giveaways, and food!

Feel free to contact Mello, Lead UDR for Humanities and Creative Arts (mwilsted@brandeis.edu), and Diana Filar, administrator for the UDR program (dfilar@brandeis.edu) with any questions.