Undergraduate Studies in Life Sciences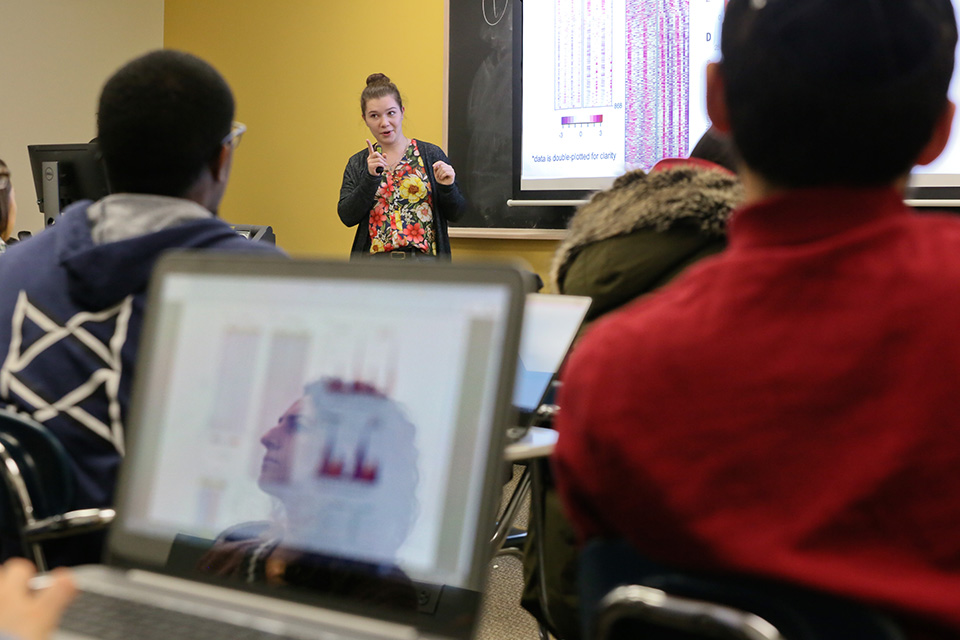 It is possible to earn an undergraduate degree in Biochemistry, Biology or Neuroscience at Brandeis University.
Biochemistry
The Brandeis biochemistry major is designed to equip students with a rigorous understanding of the chemical and molecular events underlying all biological processes. Particular emphasis is placed on basic principles and observations in biochemistry and molecular biology, as well as biophysical chemistry. The biochemistry major provides an excellent foundation for careers in medicine, biotechnology, or research in all branches of the biological sciences.
Biology
Approximately 60% of Biology undergraduate students at Brandeis are considered pre-med. A concentration in biology provides excellent preparation for students intent on careers in biological research who want to go to graduate school, for those seeking careers in medicine, veterinary medicine, and dentistry, and for those interested in the allied health professions such as public health, genetic counseling, physical therapy, or physician assistant.
Neuroscience
The undergraduate major in neuroscience is designed to provide an inter–disciplinary program of study of the neural mechanisms involved in human and animal behavior. Understanding the brain is one of the greatest challenges of modern science and requires methodologies ranging from the psychological analysis of behavior to the molecular biology of neurons, including construction of mathematical models. Students are encouraged to take courses in the psychology of behavior, cellular and systems neuroscience, molecular neurobiology, and computational neuroscience and to combine this breadth with a strong foundation in basic science.
Undergraduate Research
The Life Science faculty invite undergraduate students to carry out innovative research in their labs giving undergraduate students the opportunity to acquire valuable knowledge and skills. Over the past several years, the number of peer-reviewed scientific articles that have been published by the Brandeis faculty that include one or more undergraduate authors has grown to almost 40 publications each year.