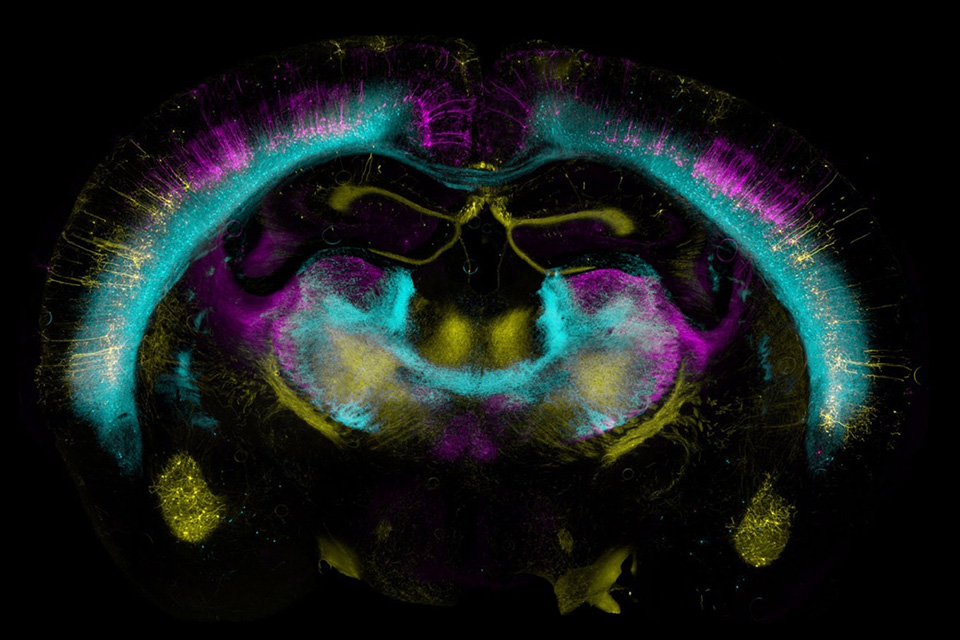 Brandeis University is a world-renowned research university with ~25 Neuroscience labs embedded within a thriving life science community. The Interdepartmental Neuroscience program constitutes one of largest cohorts of educators and scholars on the Brandeis campus; this remarkable concentration of Neuroscientists demonstrates the historical and ongoing commitment the University has made to the field of Neuroscience.
Brandeis Neuroscience has research strengths that span a wide spectrum that includes neurogenetics and neural development, cellular electrophysiology and biophysics, neural circuit dynamics, systems neuroscience, cognitive neuroscience, computational neuroscience, and the neuroscience of human disorders. Our laboratories are highly interactive and collaborative, and it is common for an advance made in one lab to stimulate a new finding in another laboratory.
Many subdisciplines of Neuroscience increasingly involve the acquisition and analysis of large and complex data sets, and our educational and training philosophy is to foster the development of strong quantitative, analytic, and creative skills to ensure that the next generation of Neuroscientists we produce are equipped to embark on a wide range of scientific careers.
The interdepartmental neuroscience program offers PhD and MS programs and an undergraduate major.
Graduate Students Talk About Their Brandeis Experience
Faculty
The Neuroscience faculty are internationally recognized and have garnered a number of recognitions and awards. These include a Nobel Prize in Physiology and Medicine, Kavli and Gruber Prizes in Neuroscience, a MacArthur "genius" award, election to the National Academy of Sciences, and appointment as HHMI Investigators.
Find a Faculty Member