Peer Advocates
Peer Advocates are graduate or undergraduate students that receive over 35 hours of advocacy training to support members of the Brandeis community who have been impacted by violence. They can share a variety of grounding techniques, information about reporting options, support you in planning for your safety, and more. They can help whether you personally have experienced violence or if you are worried about a friend. They are also great listeners if you just want to talk. 
You can talk to a Peer Advocate without an appointment Monday-Friday, 12pm-5pm ET any day classes are in session by coming into the office, using our online Chatbox, or texting during those hours. If you'd prefer, you can also schedule a meeting with a peer advocate. Please refer to the Peer Advocate schedule for an overall view of office hours schedule if you hope to meet with a particular Peer Advocate.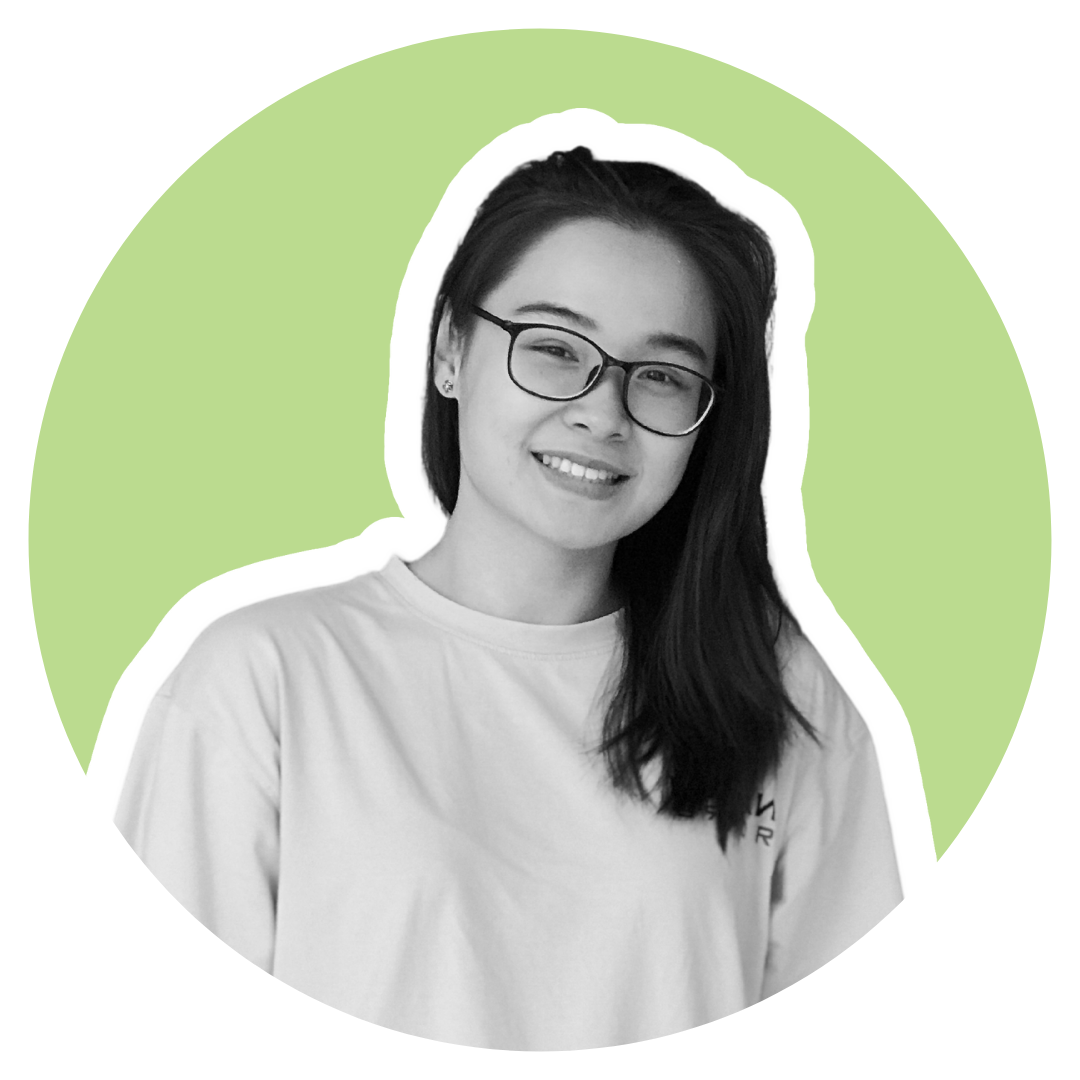 Alice '23
Alice (she/her/hers) is currently majoring in Biochemistry, Biology, and Business. She enjoys hanging out with friends, baking, and dancing in her free time. This semester, she is looking forward to promote a supportive campus community as well as raising awareness of sexual assault preventation through PARC.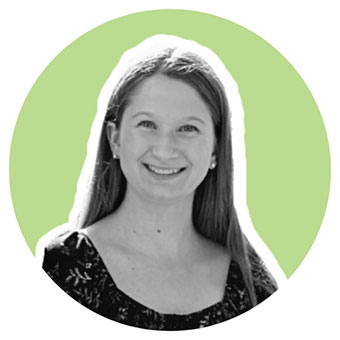 Donna '24
Donna (she/her) is majoring in Health: Science, Society, and Policy (HSSP) on the Pre-med track. Outside of PARC she is an EMT with the Brandeis Emergency Medical Corps (BEMCo), a fall Orientation Leader, and the president of The Waltham Group. In her free time she enjoys being with friends and family, reading, and watching tv. As both a Peer Advocate and a Violence Prevention Educator, Donna hopes to support the Brandeis community and work to make campus a safe place.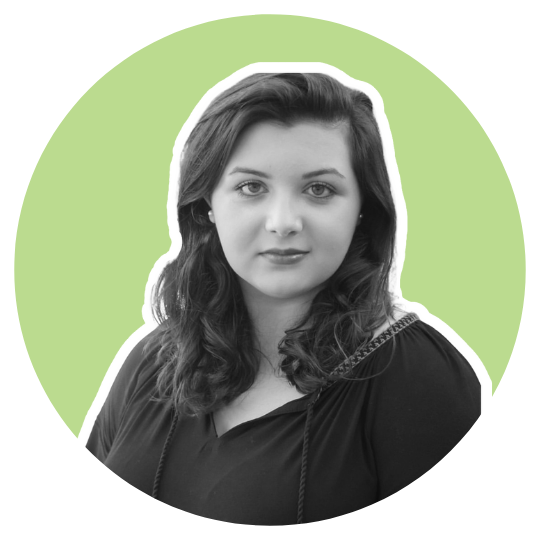 Emily '23
Emily (she/her) is majoring in Anthropology and double-minoring in Islamic and Middle Eastern Studies and Arabic. In her free time, she enjoys reading literature, traveling, planting vegetables in her garden, and cooking Middle Eastern food. As a PARC team member, Emily is hoping to support those impacted by violence and is grateful for the privilege of being able to do this important work on campus!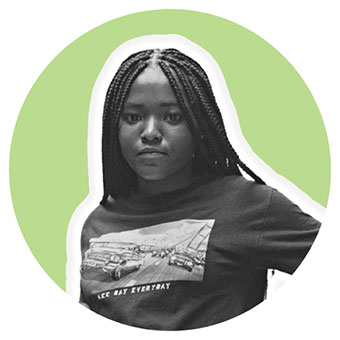 Gabby '24
Gabrielle (she/they) is intending to major in Computer Science and minor in African and African American Studies. Outside of PARC, Gabby participates in the rowing team on campus. In her free time, she enjoys thrifting shopping, listening to R&B, and taking part in social justice initiatives. As an advocate, Gabby is hoping to offer support to her peers, and she is so excited to be able to do meaningful work on campus!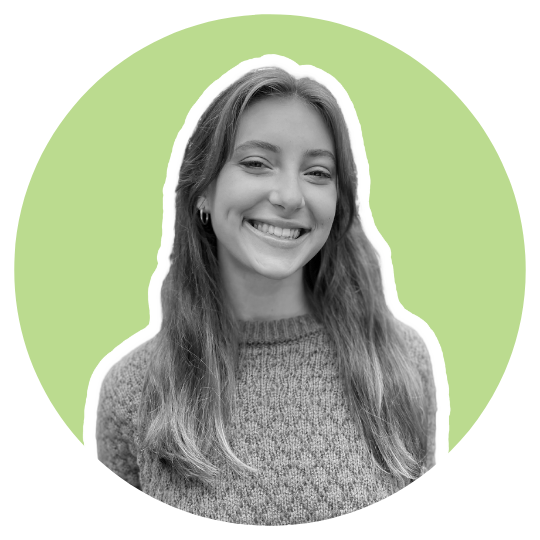 Hallie '23
Hallie (She/Her) is from Princeton, Massachusetts and is currently a senior. She is majoring in Sociology and minoring in English and Women's, Gender, and Sexuality Studies (WGS). Apart from PARC she is interning with the Boston non-profit We Are Better Together. In her free time, she enjoys hiking, reading, making art, and watching movies. She loves her community at PARC and is thrilled to offer students the support they need!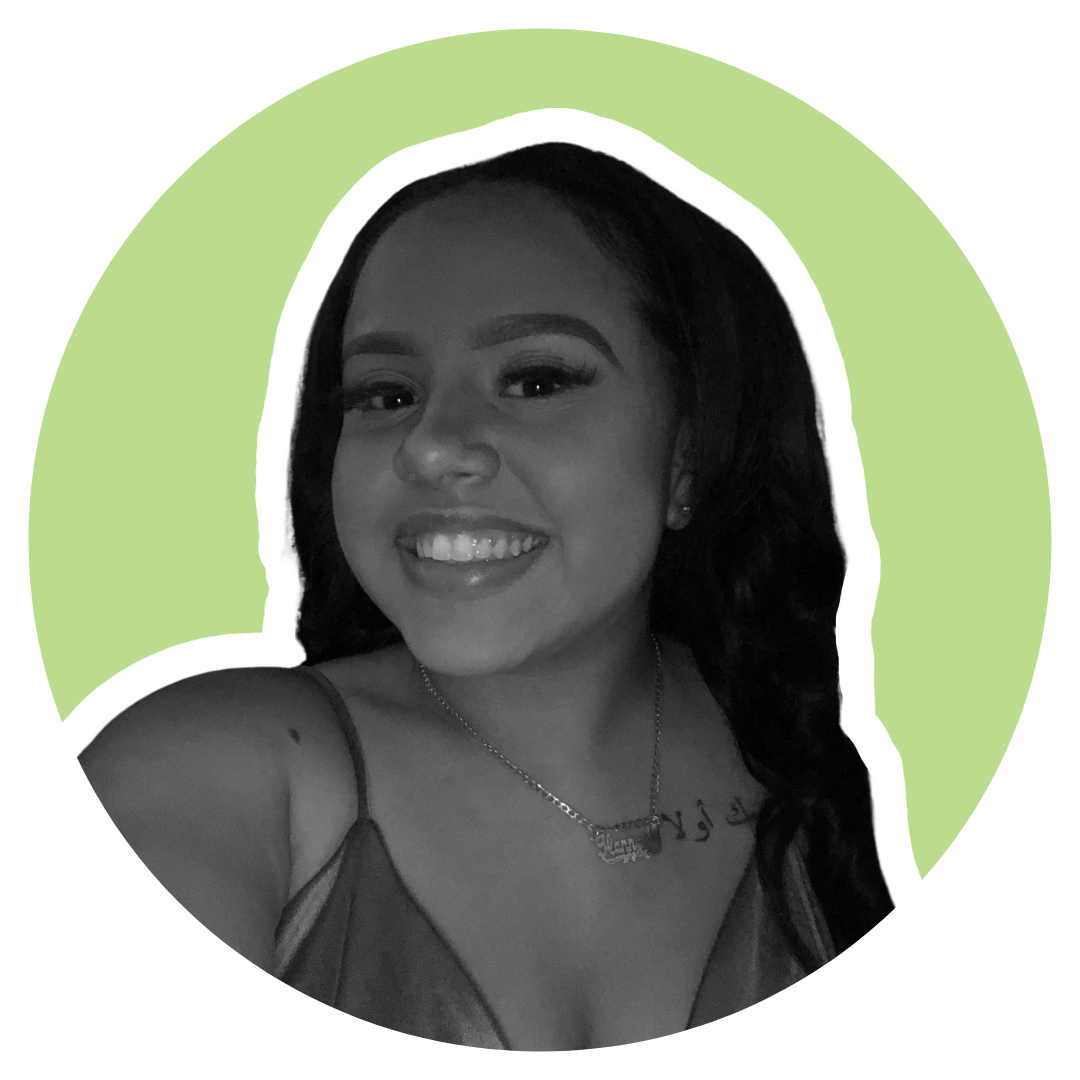 Ilannysh '23
Ilannysh (she/her) is a junior at Brandeis University majoring in Sociology and African & African American Studies. At Brandeis, Ilannysh has worked for Student Services Bureau, Sodexo, Chum's Coffee House, Box office, and the Covid Testing Site. The past year she has been working at the Lemberg Children's center. Ilannysh has a passion for helping people! In her free time she enjoys music and podcasts. She is excited to be apart of the PARC team.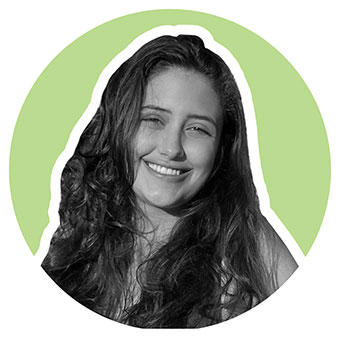 Ligia '25
Ligia (she/her) is from Rio de Janeiro, Brazil, and is planning to major in Biology and Neuroscience. In her free time, she enjoys cooking and exploring Boston with friends. Ligia is excited to become a member of the PARC team and work to make Brandeis a safer community.
 Se precisar de ajuda, venha ao meu horário de atendimento por favor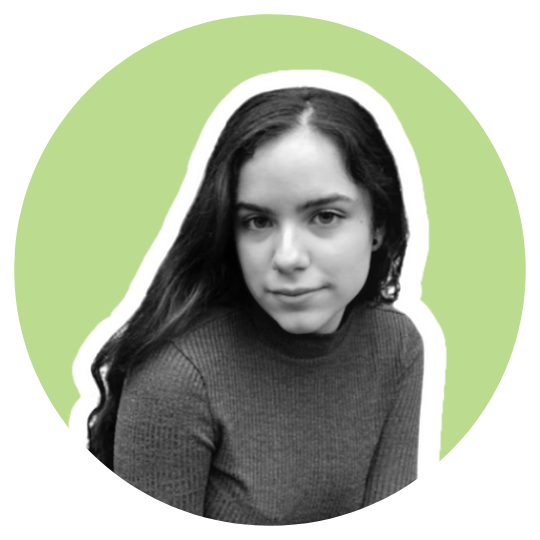 Monica '23
Monica Villarados (she/her/hers) is majoring in Neuroscience and Psychology. She is from Ecuador, but lives in Queens, New York. She speaks, reads and writes fluent Spanish. Besides PARC, she is a peer mentor on campus and is the event coordinator for Pre-Health Society. She is excited to be a Peer Advocate and hopes to provide support to people who have experienced violence.
¡Por favor ven a mi horario de oficina! Me encantaría ayudarte y apoyarte de cualquier forma posible.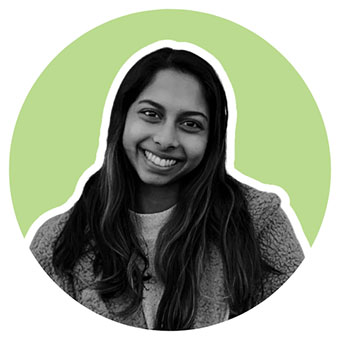 Priya '24
Priya (she/her/hers) is currently planning on double majoring in Psychology and Health: Science, Society, and Policy and minoring in Social Justice and Social Policy. Outside of Brandeis, she enjoys volunteering with The Waltham Group and local non-profits. Priya is excited to work at PARC to help foster a safe and supportive community to empower others and help them in their healing process.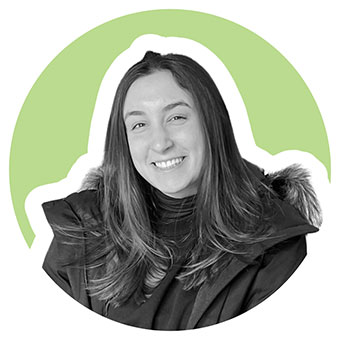 Ranya '24
Ranya (she/her) is from Riverdale, NY and majoring in Psychology with a minor in NEJES. Outside of PARC, Ranya is on E-board for Sigma Delta Tau, part of Chabad board, and works in a Psych lab. In her free time, she enjoys having out with her friends, doing yoga, and finding new restaurants! She is really excited about being a part of the PARC team and looks forward to supporting and empowering individuals impacted by violence.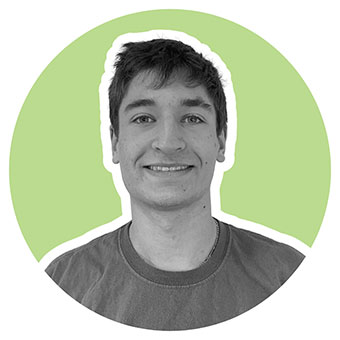 Sam '25
Sam (he/him) is from Michigan and is majoring in Psychology with a minor in English. In his free time, he enjoys nature, listening to music, and playing tennis. Sam joined PARC as a way to help create a more supported and safe student body.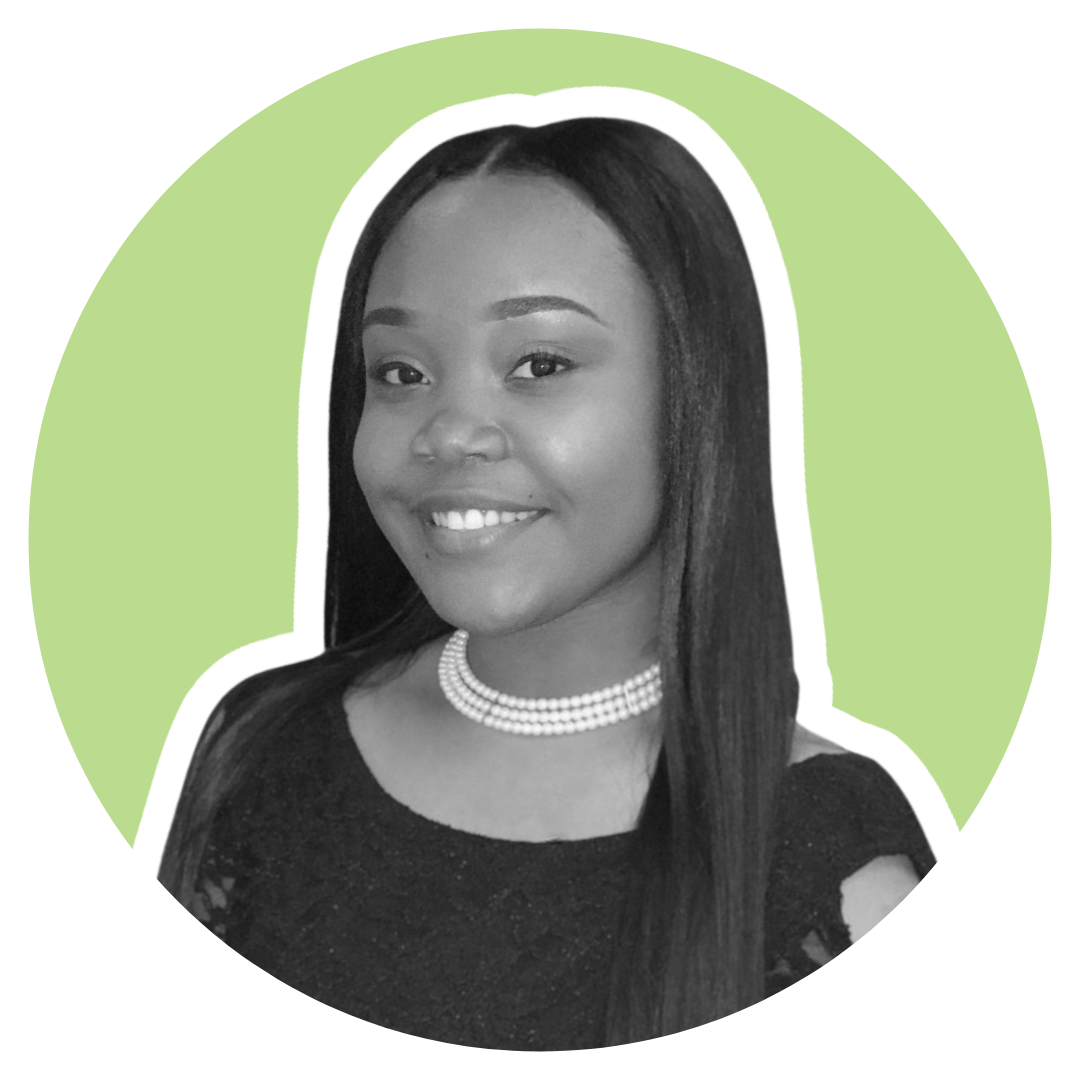 Shawna-Gay '23
Shawna-Gay (she/her/hers) is currently doing an Independent Interdisciplinary Major in Communication studies and a double Minor in Psychology and The Creative Arts and Social Transformation. Her interest focuses on using both psychological research and creative expression as a vehicle for healing. Outside of PARC, she works as the office assistant at Academic Services. During her spare time, she enjoys cooking, painting, and going out with loved ones. Shawna-Gay is excited to join the PARC team and is passionate about helping her peers who have been impacted by violence. She not only wants to provide resources but also to make sure that everyone she meets feels understood, supported, and empowered.
Shawna-Gay is currently studying abroad but is looking forward to returning in the Spring!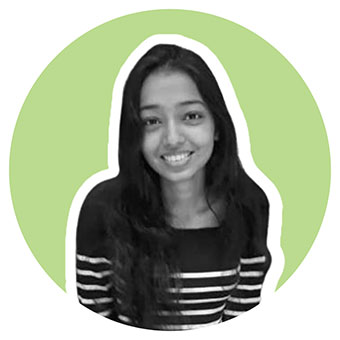 Vidushi '24
Vidushi (she/her) is from Mumbai, India and majoring in Economics, International and Global Studies and WGS. In her free time, she likes to read and walk around exploring new places. She hopes to provide a safe space and emotional support to those who have been impacted by violence to process and heal through her work at PARC.