Peer Advocates
Please refer to the
Peer Advocate schedule
for a better overall view of office hours.
Tanashya Batra '21
Tanashya Batra (she/her) is the Violence Prevention Volunteer Coordinator and a Peer Advocate. She is a sophomore majoring in International and Global Studies and thinking about a minor in Legal Studies. As a peer advocate, she is looking forward to helping survivors and contribute to de-stigmatizing sexual assault on campus. Outside of PARC, she is an ambassador for Brandeis admissions, a member of the 'DEIS Impact organizing committee and an advocate for the Office of Student Rights Advocacy. She enjoys traveling and reading.
अगर आपको हिंदी मैं मदद चाहिए तो, मुझे मेरे ऑफिस के घंटो मैं आकर मिलिए.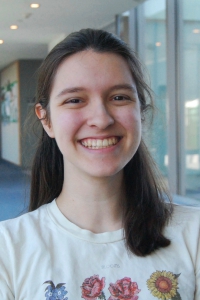 Sarah Baum '22
Sarah Baum (she/her) is a Peer Advocate at PARC. She is a freshman intending to major in Computer Science and Psychology. Outside of PARC, Sarah participates in Brandeis' co-ed volleyball club and is a tutor at Prospect Hill Kids Club. She also enjoys reading and listening to music. Sarah is grateful to have the opportunity to act as a resource for the Brandeis community and she strives to empower and support survivors, in whatever way will benefit them most.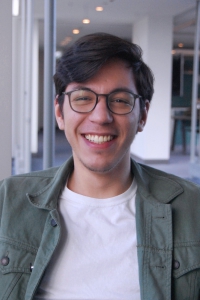 Juan Bordon '22
Juan Bordon (he/him) is a peer advocate at PARC. He's from Asuncion, Paraguay and a Freshman intending to double major in International and Global Studies (IGS) and Anthropology. Along with working at PARC, Juan works as an ISSO student ambassador and a Spanish tutor on campus. Besides that, Juan enjoys singing (only in the shower though.) Juan is pleased to be a part of the PARC community and looks forward to spreading awareness to sexual assault prevention. He speaks English and Spanish. 
Por favor, ven a mi horario de oficina si necesitas ayuda.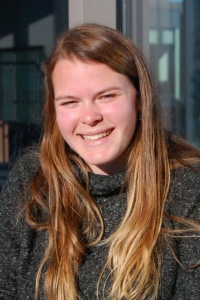 Kaya Bothe '21
Kaya Bothe (she/her) is a Peer Advocate and the Office Coordinator at PARC. She is a sophomore studying Health, Science, Society and Policy (HSSP) and International Global Studies (IGS). A fun fact about her is that she can unicycle and juggle! As a peer advocate, she is excited about helping survivors and making a change on campus. Kaya is currently abroad, but will return to PARC in the Fall of 2020.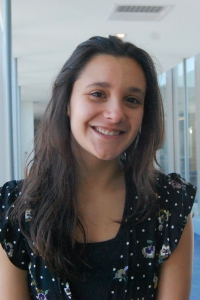 Ali Hagani '22
Ali Hagani (she/her) is a Peer Advocate. She is a first year who plans on majoring in Sociology, and minoring in Legal Studies and Social Justice/Social Policy (SJSP). Outside of PARC, Ali is a representative with The Right to Immigration Institute (TRII) and the Public Relations Coordinator for Brandeis' Democrats Club. In her free time, she enjoys reading and watching The Office on a loop. As a Peer Advocate, Ali looks forward to empowering survivors and working towards a future where sexual violence is more widely understood and, consequently, extinguished.
Navya Kaur
Navya Kaur (she/her) is a confidential peer advocate at PARC. She is a second-year MA candidate in the Conflict Resolution and Coexistence program at The Heller School for Social Policy and Management.  She enjoys art, cooking and petting cats. Navya is looking forward to being a resource to the Brandeis community. 
यदि आपको हिंदी में सहायता की आवश्यकता है, मुझे मेरे ऑफिस के घंटो मैं आकर मिलिए.
ਜੇ ਤੁਹਾਨੂੰ ਪੰਜਾਬੀ ਵਿਚ ਸਹਾਇਤਾ ਦੀ ਜ਼ਰੂਰਤ ਹੈ, ਕਿਰਪਾ ਕਰਕੇ ਮੇਰੇ ਦਫ਼ਤਰ ਦੇ ਸਮੇਂ ਦੌਰਾਨ ਮੈਨੂੰ ਲੱਭੋ.
Lucy Pugh-Sellers '20
Lucy's bio will be updated shortly!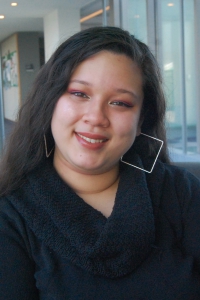 Kharmalina Tong '20
Kharmalina Tong (she/her) is a Peer Advocate. She's from New York City and is a third year majoring in Biology and minoring in Psychology, with a pre-med track. Outside of PARC, she is a Research Assistant for the Social Interaction and Motivation Lab. She enjoys playing with her dog, Ketchup, laughing with others and listening to R&B. After Brandeis, she intends to attend medical school and focus her career in psychiatry. Her interest in the sciences and community service provides a multilayered perspective on the effects of empathy and mental health of other people and herself. Being a part of PARC allows her to empower individuals and provide a way to increase awareness of resources and support for the Brandeis Community.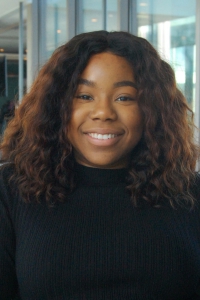 Jessica Whimper '21
Jessica Whimper (she/her) is a Peer Advocate. She is a sophomore planning to major in Sociology and minor in Afro-African American Studies. This semester, she is excited to work with the other peer advocates to create events at the PARC. She is also looking forward to bringing awareness to the crime of sexual violence, here on Brandeis University's campus and beyond.