Staff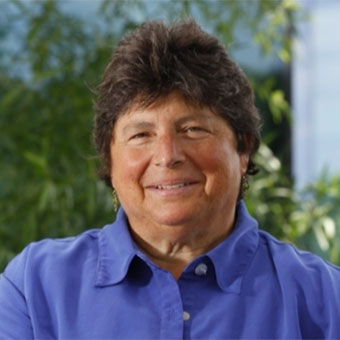 Cynthia Cohen
Founding Director, Peacebuilding and the Arts
As director of the program in Peacebuilding and the Arts, Cynthia Cohen lead action and reflection research projects, and wrote and taught about work at the nexus of the arts, culture, justice and peace.
Cohen directed the Brandeis University/Theatre Without Borders collaboration "Acting Together on the World Stage," co-edited the Acting Together anthologies and co-created the project's documentary and toolkit. She directs ReCAST Inc., a nonprofit organization partnering with Brandeis and New Village Press on the dissemination of Acting Together resources. Cohen has written extensively on the aesthetic and ethical dimensions of peacebuilding, including the chapters "Creative Approaches to Reconciliation" and "Engaging With the Arts to Promote Coexistence" and an online book, "Working With Integrity: A Guidebook for Peacebuilders Asking Ethical Questions."
Prior to the Acting Together project, Cohen directed the international fellowship program Recasting Reconciliation Through Culture and the Arts, which produced an anthology by that name. (All are available in the online resource library.) In addition, Cohen has worked as a dialogue facilitator with communities in the Middle East, Sri Lanka, Central America and the United States. Before her tenure at Brandeis, she directed a community-based, anti-racist oral history center in the Boston area.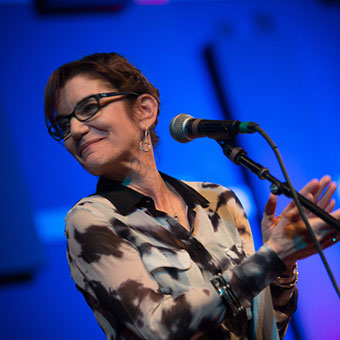 Toni Shapiro-Phim
Co-Director, Program in Peacebuilding and the Arts
Associate Professor and Co-chair, Minor in Creativity, the Arts and Social Transformation
Toni Shapiro-Phim is a leading scholar and practitioner analyzing and building the role of the arts in conflict/post-conflict situations and in response to mass violence and sudden traumatic loss. She serves as co-director of the Program in Peacebuilding and the Arts and Chair of the minor in Creativity, the Arts, and Social Transformation. She also holds a leadership role in IMPACT — Imagining Together: Platform for Arts, Culture and Conflict Transformation. 
Shapiro-Phim's work is notable for its strong commitment to, and respect for, diverse populations. While her area of personal and professional expertise is dance and human rights, her research and professional activities have included ethnomusicology, documentary filmmaking, videography and the study of expressive forms as diverse as domestic altars and women's klezmer "culture." Shapiro-Phim's international work has focused on Cambodia, where she lived for many years and acquired fluency in Khmer. She has also worked in other Asian countries, including in refugee camps.
Shapiro-Phim's work with the Liberian Women's Chorus in Philadelphia allowed her to extend her knowledge to the contemporary African diaspora; she documented the work of the chorus in her film "Because of the War." Her co-edited volume, "Dance, Human Rights and Social Justice: Dignity in Motion" (2008), has made her a leader in this field, and her other book-long publications as well as shorter articles and reviews show her to be deeply committed to exploring the critical intersection of human rights; peace and justice concerns; genocide studies; migration; the arts; and other forms of cultural expression.
Shapiro-Phim holds a doctorate in cultural anthropology from Cornell University.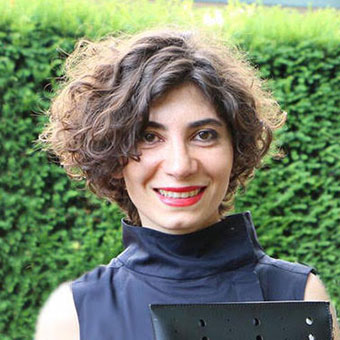 Armine Avetisyan
Program Manager
Armine Avetisyan is a peacebuilding practitioner focusing on creative approaches in building peace. She has been involved in building trust and creating platforms for dialogue among diverse groups from Armenia and Turkey: local communities, artists, nonprofits, local authorities and others to work together for building more just and peaceful societies.
Avetisyan co-directed the documentary, "Haven't We Shared Much Salt and Bread?" where conflict transformation, food, gender perspective on building peace intersect. She holds a master's degree in conflict resolution and coexistence from the Heller School for Social Policy and Research at Brandeis and a master's in cultural management from Istanbul Bilgi University in Turkey.