2017 Events
May 2017
Film Festival: Documenting the Immigrant Experience
The students in CAST 170a: Documenting the Immigrant Experience presented a film festival featuring their work Throughout the semester, students in CAST 170a have interviewed immigrants attending Waltham High School to record their stories of immigration. The resulting documentaries uplift their voices and shine light on the lives of immigrant families in Waltham. Through the festival, the humanity of all participants became more visible. 
March 2017
Artists Mining/Lifting Community Identity and Capacity - with Germain Ingram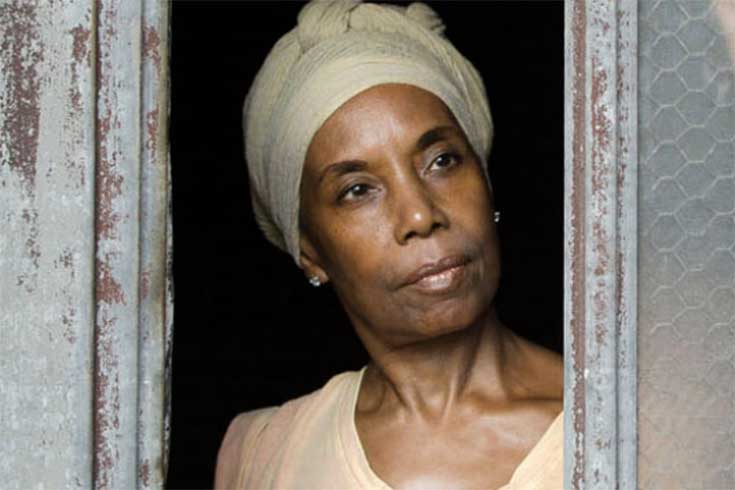 This presentation excavated a recent artist residency at the Village of Arts & Humanities, a community-based arts organization that is a longtime fixture in a socially and economically challenged neighborhood of Philadelphia. The residency with Olanrewaju Tejuoso, an internationally recognized Nigerian artist, focused on themes of remembrance, memorialization and transformation. The presentation featured a conversation with Grimaldi Baez, a Philadelphia artist who facilitated the engagement between the resident artist and community residents. We considered the intentions of the project, the opportunities and challenges of this arts-driven community engagement, the short-term and potential impacts of the project, and the lessons learned. We looked at how this project raises up questions about art's capacity to stimulate social change, and the challenges for artists inherent in pursuing social practice.
Cultural Spaces in the Rebuilding of Communities: Examples from Colombia, Syria and the United States
How can culture and the arts be mobilized as communities seek to recover from violence, conflict and disorder? This panel discussion included members of the International Advisory Board of the International Center for Ethics, Justice and Public Life: Germaine Ingram — Dancer, choreographer, songwriter, and vocal and dance improviser; civil rights lawyer (Philadelphia, PA); Ángela María Pérez Mejía — Chief Cultural Manager of Banco de la República (Bógota, Colombia); and John Shattuck — Professor at the Fletcher School of Law and Diplomacy, Senior Fellow at the Harvard Kennedy School of Government, former president of the Central European University (Boston, MA). Moderated by Kristin Parker, Interim Director of the Rose Art Museum and Cultural First Responder. 
February 2017
A Reading and Conversation with Carl Phillips
"Greek tragedy in particular concerns the conflict between private behavior and societal expectation, and that's at the heart of what I write about. But I would say I'm just as influenced — moreso — by being gay and Black, two things that meant growing up in conflict with societal 'norms.'." — Carl Phillips in an interview in Smartish Pace
A finalist for both the National Book Award and the National Book Critics Circle Award, Phillips' honors include the Los Angeles Times Book Prize for Poetry, two Lambda Literary Awards, and the Thom Gunn Award for Gay Poetry as well as fellowships from the Guggenheim Foundation, the Library of Congress, and the Academy of American Poets, for which he served as a Chancellor (2006-12).
Currently the judge for the Yale Younger Poets Series, Phillips is a professor of English at Washington University in St. Louis where he teaches creative writing, 20th-century poetry, and African American Literature.
A quartet performance of Yemenite-Jewish prayers, Moroccan Jewish Prayers, Sufi Mystical Islamic Turkish prayers, Armenian Christian prayers and Andalusi-Sephardi music visiting Judith Eissenberg's World Music class opened to CAST community members.
Watch a video of the Seven Pillars Inter-faith Concert by Yuval Ron Ensemble and guests, presented by The Guibord Center. Read about Yuval Ron's award winning book "Divine Attunement: Music as a Path to Wisdom." 
Activism Through Song: Advancing Social Justice Through Folk Music, A Concert and Discussion with Magpie
Fighting for civil rights and against racism on the same stage as Pete Seeger and the SNCC Freedom Singers. Opposing mountaintop removal, fracking and other egregious forms of resource extraction. And joining the struggle for Earth defense and religious freedom among America's First Nations, fighting to stop the exploitation of Native lands by the Keystone XL and Dakota Access pipelines. How can this be done through song? The award-winning folk duo Magpie has done all of this and more. Magpie gave a concert and led a discussion about how music can be used to fight for social justice. 
Lecture and Book Signing: Dr. Prasenjit Duara presents "Transcendence in a Secular World: Asian Traditions and a Sustainable Future"
The first lecture in the special program "Art and Environmental Crisis," featuring Professor Prasenjit Duara, author of"The Crisis of Global Modernity: Asian Traditions and a Sustainable Future" (Cambridge University Press, 2014). 
The crisis of global modernity has been produced by human overreach that was founded upon a paradigm of national modernization. Today, three global changes: the rise of non-western powers, the crisis of environmental sustainability and the loss of authoritative sources of transcendence — the ideals, principles and ethics once found in religions — define our condition. The physical salvation of the world is becoming the transcendent goal of our times, transcending national sovereignty. The foundations of sovereignty can no longer be sought in tunnelled histories of nations; we are recognizing that histories have always been circulatory and the planet is a collective responsibility.
Duara reconsiders the values and resources in Asian traditions — particularly of China and India — that Max Weber found wanting in their capacity to achieve modernity. Several traditions in Asia, particularly in local communities offer different ways of understanding the relationship between the personal, ecological and universal. The idea of transcendence in these communities is more dialogical than radical or dualistic: separating God or the human subject from nature. Transnational civil society, NGOS, quasi-governmental and inter-governmental agencies committed to the inviolability or sacrality of the 'commons' will need to find common cause with these communities struggling to survive.
Speaker: Prasenjit Duara is the Oscar Tang Chair of East Asian Studies at Duke University. Born and educated in India, he received his PhD in Chinese history from Harvard University. He was Professor of History and East Asian Studies at University of Chicago (1991-2008) and Raffles Professor and Director of Asia Research Institute at the National University of Singapore (2008-15). His books include Culture, Power and the State: Rural North China, 1900-1942 (Stanford Univ Press) winner of Fairbank Prize of the AHA and Levenson Prize of the AAS, USA, Rescuing History from the Nation (U Chicago 1995), Sovereignty and Authenticity: Manchukuo and the East Asian Modern (Rowman 2003) and "The Crisis of Global Modernity: Asian Traditions and a Sustainable Future" (Cambridge 2014).