Meet the Faculty
Farhat G. Agbaria is the director of Face to Face, an Arab-Jewish youth encounter program based at the Jewish Arab Center for Peace in Givat Haviva, in northern Israel. Face to Face is designed to foster greater understanding between Jewish and Arab teens through facilitated dialogue focusing on both personal and intercommunal issues. In addition, Mr. Agbaria has worked in served as a facilitator of coexistence groups at Seeds of Peace, an international summer camp in the United States whose participants include adolescents from Israel and Palestine, India and Pakistan, Cyprus and the former Yugoslavia.
Mr. Agbaria holds degrees in political science and sociology from Tel Aviv University, and has had extensive training in group facilitation from Tel Aviv University, the Arab-Jewish Institute for Peace, and the Murray Institute for Personal Growth. He was a Brandeis International Fellow in 1998 and remains affiliated with Brandeis' International Center for Ethics, Justice and Public Life.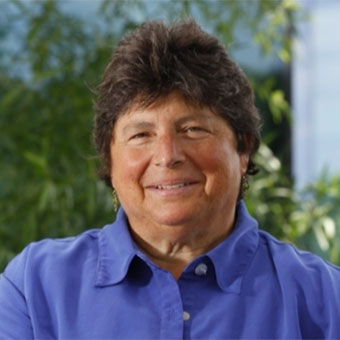 Cynthia E. Cohen is director of Coexistence Research and International Collaborations for the Slifka Program in Intercommunal Coexistence at Brandeis University and the director of Recasting Reconciliation through Culture and the Arts.
She participates in action-research partnerships with grassroots coexistence and peacebuilding efforts — currently in Sri Lanka and in the Middle East — and teaches courses at both the undergraduate and graduate level. Before her tenure at Brandeis' International Center for Ethics, Justice and Public Life, she founded and directed the Oral History Center, a Boston-area community-based organization of artists, scholars and community people devoted to strengthening intercommunal relations through the sharing of stories.
Cynthia holds degrees from the Massachusetts Institute of Technology and the University of New Hampshire. She writes on the ethical and aesthetic dimensions of reconciliation; her recent publications include "Working with Integrity: A Guidebook for Peacebuilders Asking Ethical Questions" and the essay "Engaging with the Arts to Promote Coexistence."
Jonathan Fox is the director of the School for Playback Theatre and co-director of Recasting Reconciliation through Culture and the Arts. He is a former Fulbright Scholar and Harvard University graduate who has combined formal studies in oral composition, experience in experimental theatre, and post graduate certification in psychodrama to forge a theatre of story in which the script comes from the community.
Founder and artistic director of the original Playback Theatre company, and director of the School for Playback Theatre, he taught for ten years on the faculty of the State University of New York and regularly serves as guest faculty at many institutions. When not performing and teaching playback, he is a storyteller and author. He has written "Acts of Service: Spontaneity, Commitment, Tradition in the Nonscripted Theatre," edited "The Essential Moreno: Writings on Spontaneity, Psychodrama and Group Method" and co-edited "Gathering Voices: Essays on Playback Theatre."