About the Program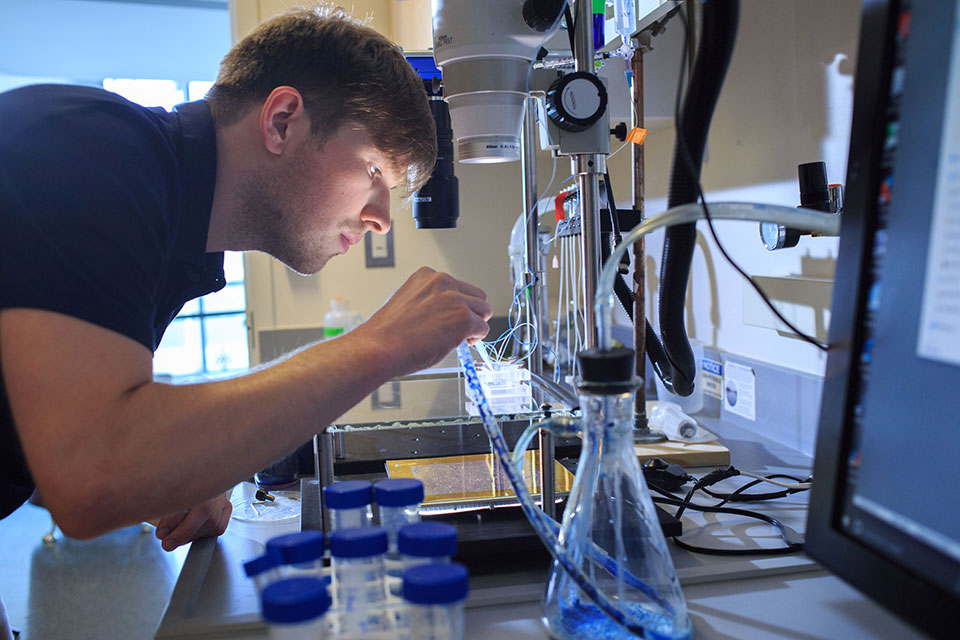 The QB program leverages the strengths of existing PhD programs at Brandeis by bringing graduate students from these programs together in a specialized curriculum and in co-curricular activities, both of which are designed to take advantage of the opportunities afforded by training in multi-disciplinary groups. 
Students are admitted to graduate study in one of the six participating PhD programs: biochemistry and biophysics, chemistry, computer science, molecular and cell biology, neuroscience, and physics.
Those who choose the QB track will receive a PhD degree in their chosen discipline with an additional specialization in quantitative biology. This approach provides students with modern discipline-bridging training. At the same time, the student earns a PhD credential in a recognized traditional discipline; a credential that is valuable in the job market.
Components of the QB program
Specialized interdisciplinary graduate curriculum
Bimonthly student-led evening talks (no faculty allowed)
Monthly QB lunch talks (guest speakers and group activities)
Annual program retreat
Annual QB winter workshop
Training Goals of the QB program
Build a tight-knit community of interdisciplinary researchers
Learn how to apply quantitative methods to solve biological problems
Strengthen teaching and communication skills