Events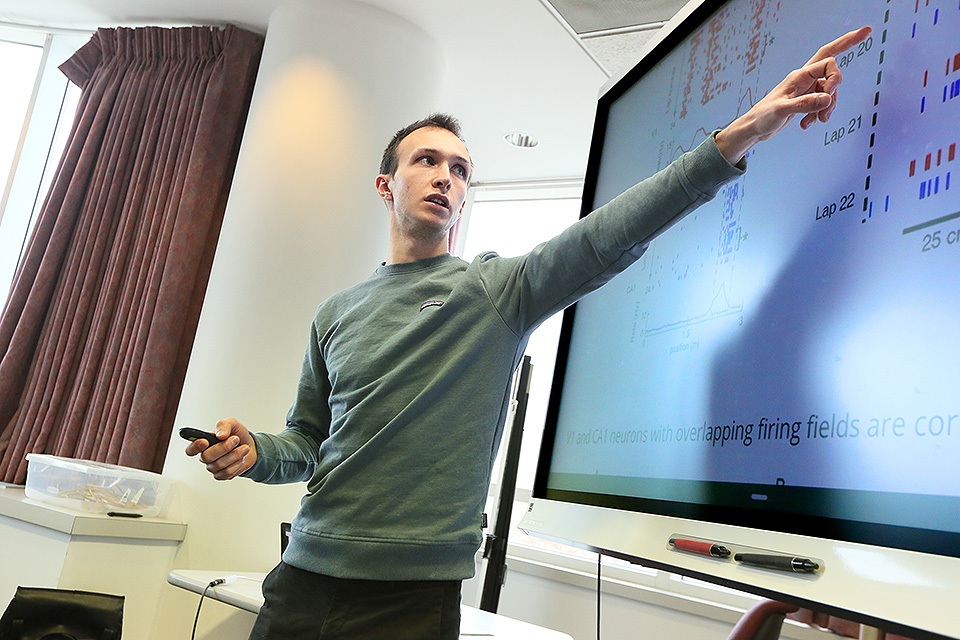 Neuroscience Seminars & Journal Clubs
2022-2023
Upcoming Events
Padney -- Molecular and Cell Biology & Neuroscience Student Seminars
December 2, 2022
Friday, 12/2/2022 12:45 pm-1:45 pm Gerstenzang 123/Online
Molecular and Cell Biology & Neuroscience Student Seminars
Anjali Padney (Sengupta Lab)
Please contact scigradoffice@brandeis.edu for zoom password.
Martin & Wong -- Neurobiology Journal Club
December 5, 2022
Monday, 12/5/2022 11:15 am-12:05 pm Gerstenzang 124/Online
Neurobiology Journal Club
Lisandro Martin (Van Hooser Lab)
References: High-density electrode recordings reveal strong and specific connections between retinal ganglion cells and midbrain neurons.
Nicole Wong, Ph.D. (Turrigiano Lab)
"Synaptic properties of different auditory nerve subtype (Research talk)"
For more info, please contact Cathy Lauinger at clauinger@brandeis.edu
Milstein -- How does the brain coordinate learning across synapses, cells and circuits?
December 6, 2022
Tuesday, 12/6/2022 12:45 pm-1:45 pm Gerstenzang 123/Online
Joint Biology/Neuroscience Colloquium
Aaron Milstein (Department of Neuroscience and Cell Biology, Robert Wood Johnson Medical School, Rutgers University)
"How does the brain coordinate learning across synapses, cells and circuits?" See: https://cabm.rutgers.edu/research/milstein-lab
Host: Christine Grienberger.
For more information or the zoom password, please contact Cathy Lauinger at clauinger@brandeis.edu