Crystal Hariga '20
"Pop" Goes the Language
After studying Korean at Brandeis for 1-1/2 years, Crystal Hariga has been preparing to leave for Seoul, South Korea, to continue her language education, make new friends and expand her understanding of Korean pop culture — one of her primary interests.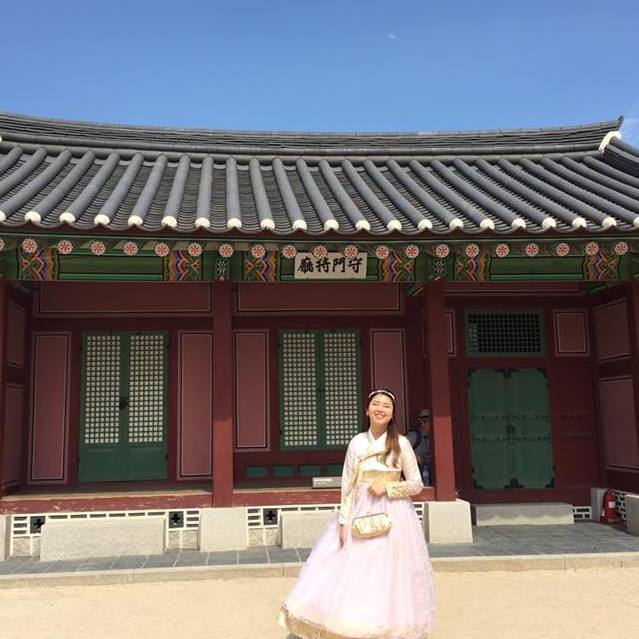 As a junior pursuing majors in psychology, business and East Asian studies, Hariga's background is representative of the global interconnections that characterize the world today.
"I'm from Indonesia, and I'm learning about American culture and about East Asian cultures, and it gives me a wider perspective because I'm going to be meeting a lot of different people with different backgrounds," she said.
Hariga chose to study Korean because of her interest in Korean pop culture, especially K-dramas, a kind of soap opera, and K-pop music, both of which have gained international popularity during the last decade. In part, the global interest in these forms of media entertainment can be attributed to the widespread availability of subtitles and translations. Hariga, however, wants to understand the TV shows and music lyrics without English subtitles and divide her attention between the story or music on screen and its translation.
Hariga has found that learning Korean has helped her to understand how Koreans, both real people and those represented on television, might think. In her mind, literal, word-for-word translations rarely lead to good comprehension, but understanding words in context and concentrating on the message rather than on individual words opens up an entire world of complex meanings expressed in a foreign language.
This insight into the Korean thought process allows her to empathize with the characters she enjoys watching on screen. Even though she still depends on subtitles, she challenges herself to listen to the dialogue as a test of her understanding, a process that has resulted in several "Aha!" moments that then allow her to imagine how and why the writers, actors and directors produce the dramas in the ways that they do.
Accessing information beyond the textbook is essential for Hariga because, in her words, "language is huge! There are so many words!" Watching K-dramas and listening to K-pop helps her move beyond the work done in class and at home:
"It's not just doing the homework; it's cultural engagement that is important," she said.
By delving into the popular aspects of Korean culture, Hariga has absorbed vocabulary that extends well beyond the basic topics of family, food and travel that are often presented in textbooks. Instead, K-dramas and K-pop offer her a wider range of situations and worlds:
"If it's a fantasy drama, I would know more words related to fantasy as opposed to daily life," she said. "I learn about all kinds of lives."
Hariga recently added Korean comic books to her repertoire of pop-culture learning resources. She began reading online, and although she does not understand everything, she manages to get the gist of the stories by cobbling together meanings suggested by words and images.
Hariga's interest in K-pop and K-drama has led her to forge friendships that have, in turn, helped her improve her language skills. Because the Korean program at Brandeis is still relatively small (although Hariga says she and her friends hope it will grow!), she has taken advantage of the Korean Language Table, has kept a journal in Korean (on the advice of a professor) and has conversed frequently with friends about mutual interests.
Given that there are not many Indonesian students on campus, Hariga has relied on English and Korean, neither of which is her home language, to meet new people and make friends — a strategy that, in her opinion, makes learning languages much easier and a lot more fun.
This interview was conducted in 2018-19 by Diana Filar, PhD'21.