Fellow Profiles
2022-23 Academic Year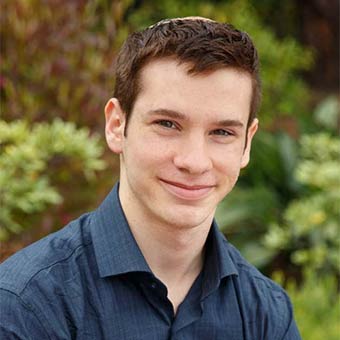 Zev Ross '24
Computer Science
My name is Zev Ross, and I'm the new WLC Fellow for 2022-23. I am a junior from Oakland, California, studying computer science. I love to learn new languages, and through this process, learn about different cultures and make new friends.
As a kid, I learned Hebrew for as long as I can remember, but when I got to high school, I decided to learn some Spanish, too, since my Grandma and her mother spoke it fluently. I really enjoyed Spanish, and although I've forgotten most of it by now, it made me want to learn more languages, too.
So far at Brandeis, I've taken four semesters of Arabic and two of Chinese (three counting this semester), and I've been learning Japanese independently for about three years now. The language courses here are fantastic, and taking them has been one of the best decisions I've made in college by far.
Whether it's reading foreign text for the first time, helping out someone who doesn't speak English or understanding some song lyrics, language learning has so many satisfying moments. Every single language has so much beauty inside of it, and so many people go their whole lives without noticing what other languages have to share. As the new WLC Fellow, I will do my best to share the wonders of language learning in an engaging and entertaining way!
Best,
Zev
Past Fellows