Fellow Profiles
2023-24 Academic Year
Kenneth Sicat '26
Hispanic Studies and Health: Science, Society & Policy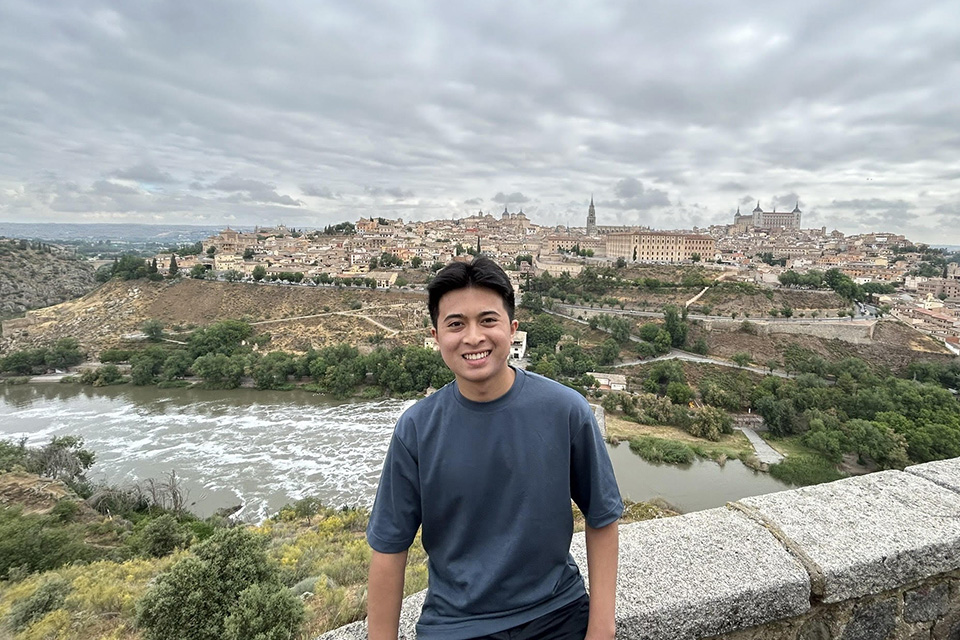 My name is Kenny Sicat, and I would like to introduce myself as the new World Language and Culture fellow for this academic year! I am a sophomore from New Jersey double majoring in Hispanic Studies and Health: Science, Society & Policy.

As a Filipino-American, I grew up in a household that spoke both English and Filipino (Tagalog). As both my parents come from diverse cultural regions of the Philippines, I grew up in a multilingual environment with the languages of Kapampangan, Chavacano, and Cebuano.

My experience learning Chavacano serves as one of my most significant experiences as a language learner. Chavacano is a unique language native to Zamboanga, a multicultural region in the Philippines known for its large Hispanic influence. Spoken by my mom's side of the family, Chavacano is the only Spanish-based creole in Asia.

Growing up, I did not know how to speak Chavacano. It was not until middle school that I began to advance my proficiency in Spanish through independent studies outside of the classroom. As my fluency in Spanish grew throughout the years, I soon began to deconstruct the unique grammar of Chavacano. Without any formal resources to learn the language, I relied on my ability to break down my relatives' conversations to discern linguistic patterns to help me derive Chavacano words from Spanish. By learning Spanish, I not only opened up myself to the culture of the Spanish-speaking world but also cultivated a stronger connection to my own Zamboangueño cultural heritage and family.

Along with Spanish, I have studied French for various years. Recently, I have been hoping to learn Arabic and Mandarin Chinese, and I hope this position will help connect me to great resources and people!

As this year's WLC fellow, I not only hope to spread my enthusiasm for language learning but also learn from the culturally diverse Brandeis community.
Past Fellows