Maddie Herrup '22
2019-20 Fellow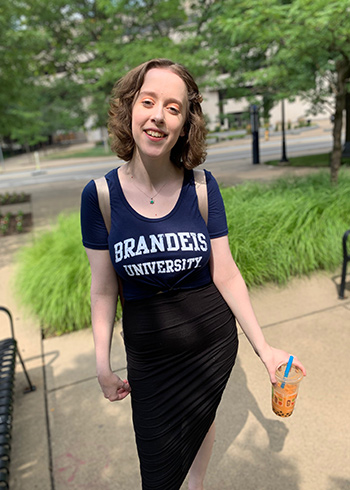 Maddie Herrup, a native of Pittsburgh, is a double major in anthropology and health: science, society and policy. Her passions include Judaism; religion; prayer; writing; openly discussing mental health and illness; and, yes, language learning.
Prior to entering Brandeis, Herrup studied Spanish for 10 years, Hebrew for seven years and Mandarin for four years. At Brandeis, she has continued with her Hebrew studies and begun learning Arabic (Modern Standard).
Herrup believes language learning can build connections that transcend borders and other physical or intangible barriers that exist within our world. She adds that language learning has allowed her to expand her ways of thinking about the world and the individuals that exist within it.