Internship and Job Opportunities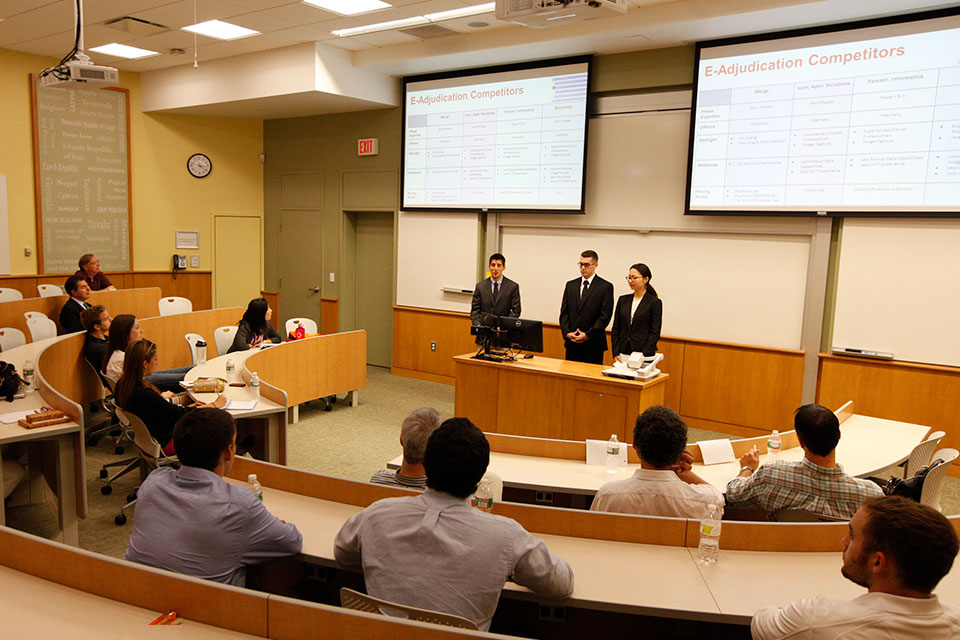 Internships are supervised work experiences in which students combine critical thinking and intentional reflection with your liberal arts interests.
By embarking on an internship, you will be able to sharpen your skills, develop career interests and employer contacts, assess your strengths, and connect classroom theories to practice in real-world settings.
Brandeis business students have interned at a variety of organizations and corporations, including:
MTV, Godiva Chocolatier, Royal Caribbean Cruises, Fidelity Investments, Hillside Advisors, Keller Williams Realty, Boston Digital Ventures, Traub Capital Management, KPMG, Shire Pharmaceuticals, Morgan Stanley, Deutsche Bank, CTBC, Shasta Partners, LG Solar Division, Tommy Hilfiger, Infor, Santander, Samsung Economics Research Institute, United Nations, Shenzhen Stock Exchange and Amazon.
The Hiatt Career Center can help you with your internship search. Visit Hiatt's Internship Search webpage to get started. Search the Brandeis Internship Exchange (BIX) to see reviews of internships that previous Business students have had.
Make sure you have created your job agent on Handshake to get automated emails about internships or jobs that apply to you.