Beyond Indianthusiasm: Transatlantic Indigeneity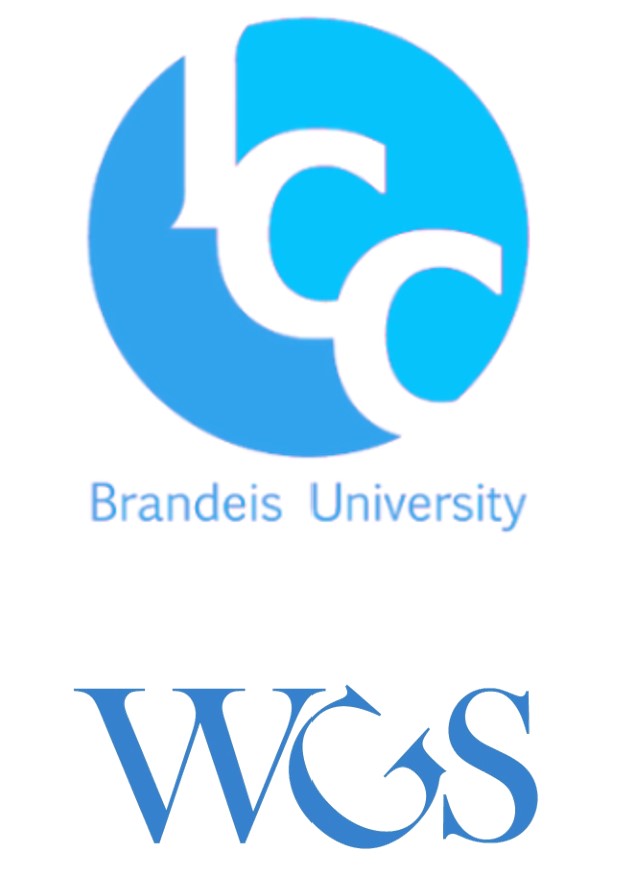 In cooperation with the Intercultural Center (ICC) and the Department of Women's, Gender, and Sexuality Studies at Brandeis University
Monday, October 11, 2021
12-1:30pm Eastern Time (US) / 6-7:30pm German time
Zoom Webinar
You can watch a recording of the complete event by clicking the button above.
About the Event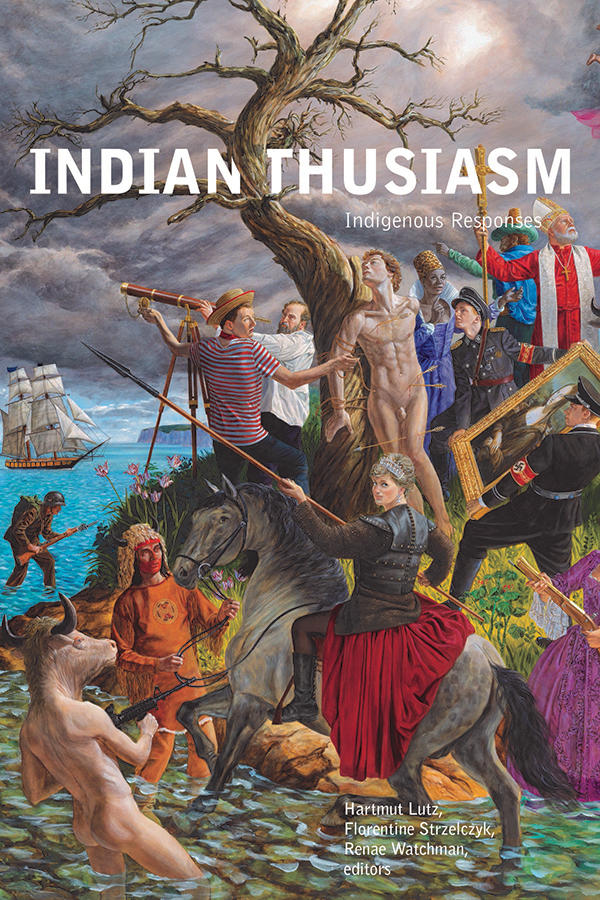 This webinar will introduce the phenomenon of Indianthusiasm in Germany, with particular emphasis on Indigenous presence across the pond. We would then like to take the conversation beyond Indianthusiasm and explore contemporary Indigenous issues that encourage decolonial frameworks that challenge and reframe Indianthusiasm.
The Brandeis University Bookstore was able to secure 10 copies of Indianthusiam for sale.  In order to purchase a copy, please contact the Bookstore. The books will be available for purchase until October 15th.
About the Speakers
Tódich'íi'nii éínishłị dóó Kinya'áanii báshíshchíín. Tsalagi éí da shichei dóó Táchii'nii éí da shinálí.
Dr. Renae Watchman (Diné) is Bitter Water born for Towering House. She is Bird Clan (Cherokee) from her chei (maternal grandpa) and Red Running Through the Water from her nálí (paternal grandpa). She is aDiné (Navajo), whose family is originally from Shiprock, New Mexico. She earned her PhD in 2007 from Stanford University from the Department of German Studies, jointly with the Graduate Program in Humanities. Her research and teaching interests areIndigenous literatures and Indigenous film (local and global).
Dr. Watchman is finalizing a long-term project, tentatively titled: Tsé Bit'a'í(The Winged Rock): From Dislocation to Restorationin Visual & Literary Storytelling, which is a monograph about the monolith that distinguishes her home community. Situated in northwest New Mexico, within the Four Sacred Mountains, Tsé Bit'a'í means "winged rock" or "rock with wings" and is known as Shiprock Peak (or just Shiprock) to locals. Tsé Bit'a'í, the matriarchal monolith, is at the cultural and storied center of the ancient Anasazi and the contemporary Diné and is also a prominent landmark of  "The Land of Enchantment." The oral stories about Tsé Bit'a'í are pedagogical and experiential, and these teachings from creation can be mapped onto the monolith, giving historical and cultural context toDiné presence and resilience amid ongoing colonialism. Dr. Watchman's book looks at visual and literary storytelling. In her free time, she enjoys watching movies and beading. She is working on an up and coming scholarly project for an invited workshop and keynote that fuses these interests. She will be focussing on the visual storytelling of beadwork and how she has beaded mountain stories.
Dr. Florentine Strzelczyk is provost and vice-president (academic) of Memorial University. She is the university's chief academic officer with overall responsibility for all academic matters and chief operating officer ensuring that university planning and budgets align with academic priorities.
After completing her MA in Germany and PhD at UBC as an international student, Dr. Strzelczyk joined Queen's University as an assistant professor in 1995 and then came to the university of Calgary in 1997 where she was promoted to associate and full professor. Dr. Strzelczyk is recognized for her scholarship in film and cultural studies and has been funded by SSHRC and DAAD and recognized with a Killam award. 
Prior to coming to Memorial University, Dr. Strzelczyk held a series of roles at the University of Calgary with progressive responsibility in the Faculty of Arts including serving as vice-dean from 2014 to 2018 and as deputy provost from 2018-21. 
As provost and VPA at Memorial University, Dr. Strzelczyk oversees pan-university initiatives to ensure that decisions align with Memorial's mission and strategic priorities; sets goals that are integrated across all academic and administrative units; and aligns university planning and budgets with academic priorities. The provost and vice-president (academic) (VPA) holds overall responsibility for all academic matters, including the development and delivery of programs to more than 19,000 undergraduate and graduate students across a wide range of disciplines. The Provost and VPA is responsible for fostering a positive learning and working environment for faculty and students, and leads recruitment, promotion, tenure and recognition processes to attract and retain top-quality faculty.