A Very Brief History of Sustainability

Thursday, October 13, 2022
12 - 1:30 pm Eastern Time (US)
Zoom Webinar
Co-sponsored by the Office of Sustainability.
About the Event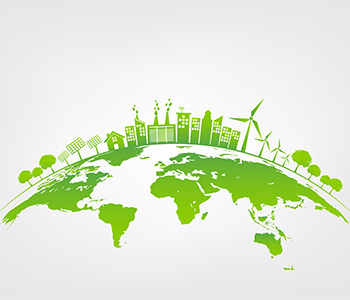 Join us for a conversation with Professor Annette Kehnel, author of "Wir Konnten auch Anders" (We Did Do Things Differently Once): Communities that functioned based on sharing on the Monte Subiaco in Italy, sustainable fishing at Lake Constance, the economy of transient grazing among Alpine sheperds in the south of France, banks providing microcredit in Bologna (Monti di Pietà), crowdfunding for the famous bridge in Avignon; second-hand markets in Paris, "Cities of ladies" in the middle of medieval Antwerp or Bruges, where women built and shared urban space, planted self-sufficient gardens

Pre-modern history is full of inspiring and amazing examples that are ripe for rediscovery. And we urgently need them as today's challenges – finite resources, the twilight of consumerism, growing inequality – are pressing. But we are having difficulties finding new ways forward, because we still think and act according to nineteenth-century concepts that have become completely dysfunctional in the twenty-first century.

I argue that we must go further back into the past to find inspiration for our future. History trains the sense of possibility! (Geschichte schult den Möglichkeitssinn!) It teaches us that there are alternatives to the status quo and its leading doctrine. Growth and returns were not always the measure of all things; we acted and lived differently, and we could do so again.
About the Speaker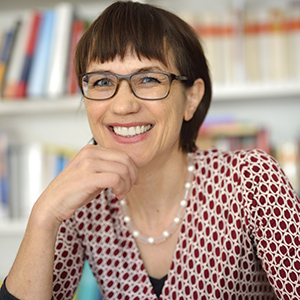 Annette Kehnel has been Professor of Mediaeval History at the University of Mannheim since 2005. She studied history and biology at the Albert-Ludwigs-Universität Freiburg, Somerville College Oxford and at the Ludwig-Maximilians-Universität München. After completing her Ph.D. at Trinity College Dublin in 1995 she worked at TU Dresden where she completed her Habilitation in 2004. Professor Kehnel works in comparative history. She has held guest professorships and research posts in Paris, Oxford, Bogota, Beijing, Jerusalem, Fribourg/Schweiz, Cambridge, and Poitiers.

Her bestselling book: A brief history of sustainability (Wir konnten auch anders) came out in 2021.