Climate Smart Municipalities, Cultivating a Culture of Sustainability through City-to-City Exchange between Germany and the US
In cooperation with the Brandeis Environmental Studies Program.
Friday, April 1st, 2022
12:00 p.m. ET (US)
Zoom Webinar
About the Event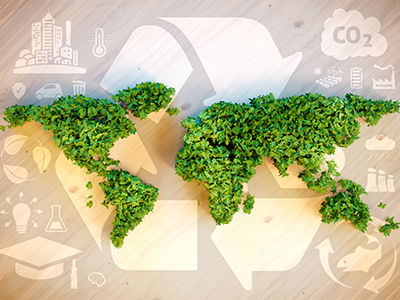 The war in Ukraine has sharpened our awareness of the need to transition away from fossil fuels and towards a sustainable energy future. That transition will require international cooperation and local action. This presentation and conversation offer three perspectives on the benefits and challenges of the Climate Smart Municipalities exchange between US and German cities. The three presenters, Sabine Engel, Director of the Climate Smart Municipalities exchange from the Institute on the Environment at the University of Minnesota, Mindy Granley, Duluth Sustainability Officer and one of the key figures in Duluth for the exchange, and Dan Nolan, from the German Studies program at the University of Minnesota Duluth, will discuss different ways international engagement can help cultivate a culture of sustainability for local actors. The presentation will provide key lessons critical for next steps in our own clean energy transition. By offering concrete examples of the results of the exchange, presenters will highlight the value of engagement across multiple sectors, student participation in the exchanges through online international learning, and opportunities for in-depth knowledge sharing in internships.
About the Speakers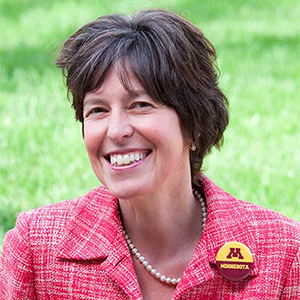 Dr. Sabine Engel is the Director for International Partnerships at the University of Minnesota Institute on the Environment. She is principal investigator on the Climate-Smart Municipalities project, which involves 12 cities in Minnesota and Germany's state of North Rhine-Westphalia and a broad group of stakeholders. She has organized renewable energy policy exchanges for Minnesota leaders since 2011. From 2005 to 2012, she directed the interdisciplinary DAAD Center for German & European Studies at the University of Minnesota and built a unique exchange programs on health policy, renewable energy policy, and workforce development. She holds a Ph.D. in English from Duke University and a master's degree from the University of Hamburg. In 2019, she was awarded Germany's Order of Merit (Bundesverdienstkreuz) for her contributions.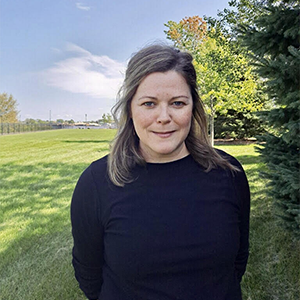 Mindy Granley is the Sustainability Officer at the City of Duluth, where she is responsible for improvement of city policies, programs, and initiatives in support of local environmental, economic, and social systems. Her work has long focused on economic, social and environmental issues. As Sustainability Officer, she works to incorporate that focus into decision making, measure and communicate progress, and build partnerships for change. Previously, she served for 12 years as Sustainability Director at the University of Minnesota Duluth, where she advanced operational improvements and integrated sustainability into the learning experience for all students. She championed campus projects and promoted energy and greenhouse gas emission reductions, all while connecting students to learning opportunities in the community. Before working at UMD, Mindy spent 6 years working on watershed management in the Lake Superior watershed at local, regional, and state levels.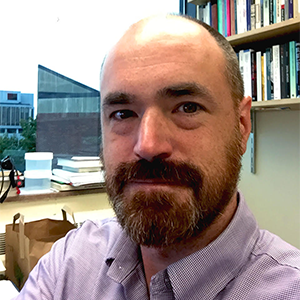 Dr. Dan Nolan
teaches at the University of Minnesota Duluth in the German Studies program. His work in literary criticism has concentrated on gestures of truthfulness in German and Russian literature of the 18th and 19th centuries, and applying approaches from critical theory to the study of digital culture and the digital humanities. He helped found the
Mobile Language Learning Group
 and is working to facilitate engagement with
Collaborative Online International Learning
 at the University of Minnesota system. He also helps to run a
German Studies resource hub
 for ecocriticism, pedagogy, and academic civic engagement with Nicole Fischer, Kiley Kost, and Seth Peabody.