Academics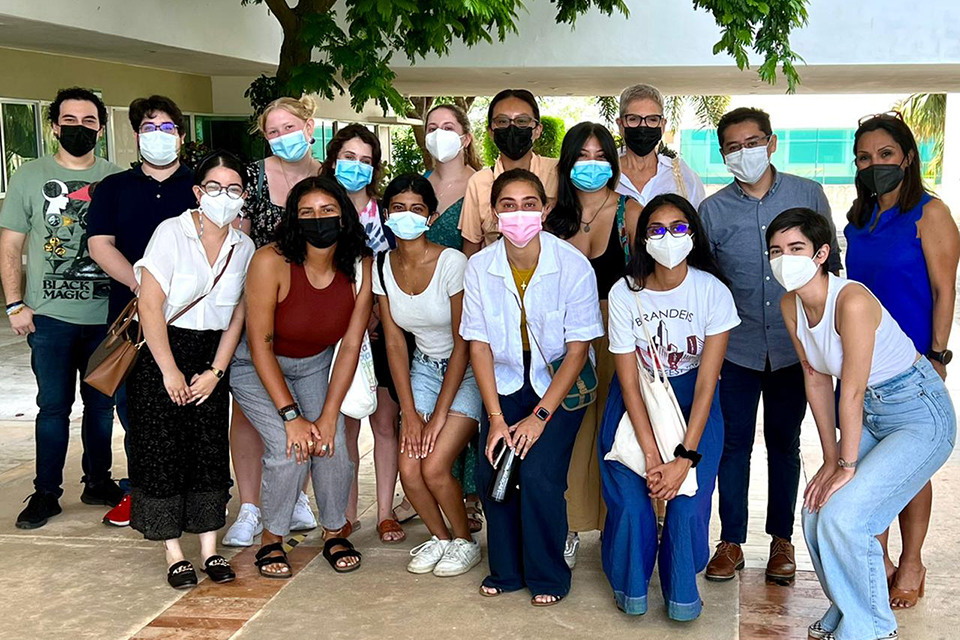 Course Overview
You will simultaneously take two courses in public health and healthcare systems for a total of 8 credits. The courses will be taught by local faculty from our academic partner, IFSA, under the direction and guidance of HSSP faculty. All academic work will be taught in English, though a basic knowledge of Spanish will help in hands-on clinical settings.
Your learning will consist of a combination of classroom lecture and coursework, guest speakers, and site visits throughout Mérida and the surrounding region. All aspects of this program will deepen your understanding of comparative healthcare systems and contemporary and historic healthcare practice in the Yucatán Peninsula. Additional excursions will focus on creating a deeper understanding of contemporary and historic life and culture in the Yucatán, and an overnight visit to Havana, Cuba will provide the opportunity for students to engage with a different structure of healthcare practice and compare it to what they are learning in Mérida and what they have experienced back home.
Courses Offered in Summer 2023
Academic Excursions
Students will participate on academic excursions within and around the city of Mérida. A four-day/three-night excursion to Havana, Cuba will provide the opportunity for students to conduct an in-person analysis of public health systems and compare the approach in Havana to the healthcare systems they are studying in Mérida and have lived within in their home country. All excursions are COVID-19 travel restrictions permitting.
Prerequisites for the Program
Although there are no formal prerequisites, students are strongly encouraged to enter the program with at least one semester of college-level Spanish (or the equivalent) in order to have the best chance at being successful and getting the most out of their experience in Mérida. Please contact Ari Kramer with questions.