Senior Fellows Program
The Jack, Joseph and Morton Mandel Center for Studies in Jewish Education Senior Fellows Program invests in and nurtures senior scholars of Jewish Education who have the unique and valuable vantage of directing programs, organizations, or institutions. Situated in directorships, these scholars have rich and abundant insights to offer the field, but often lack the time and opportunity to be able to think, write, and create as thought leaders. The Mandel Center Senior Fellows Program is designed to connect a small group of peers, and provide them with the opportunity to collaborate and contribute their unique talents and expertise as director-scholars.
Throughout the two-year program, Fellows participate in immersive retreats that provide them with the collegial partnership, time, framework, and cross-constituency discourse. Maximizing their immersion in an intense, rigorous, trusting and collaborative discourse of peers, Fellows will produce original products. Through these valuable contributions, Fellows will critically analyze the state of the field of Jewish Education, its work, and its potential.
The Center is thrilled to announce its inaugural cohort for the Mandel Center Senior Fellows Program. You can learn more about the Fellows below.
Senior Fellows 2021-23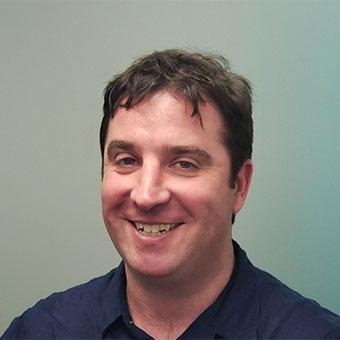 David Bryfman
Dr. David Bryfman is the Chief Executive Officer (CEO) of The Jewish Education Project. After working in formal and informal Jewish educational institutions in Australia, Israel, and North America, David earned his Ph.D. in Education and Jewish Studies from NYU, focusing on the identity development of Jewish adolescents. David has authored several articles, research projects and has presented broadly on topics ranging from the Jewish teenage experience, innovation and change in Jewish life, Israel education and more broadly about Jewish education. David is an alum of the Wexner Graduate Fellowship Program, the Schusterman Fellowship, and Leading Edge's CEO Onboarding program. David lives in Brooklyn with his wife, Mirm and 2 children, Jonah and Abby.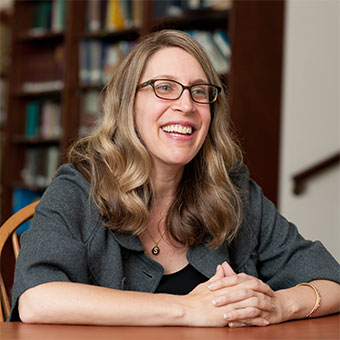 Shira Epstein
Dr. Shira D. Epstein is dean of the William Davidson Graduate School of Education at JTS. She joined the JTS faculty in 2004, teaching courses to master's and executive doctoral students and serving as coordinator of the Pedagogy and Teaching MA concentration. She has received multiple fellowships, grants, and awards recognizing her scholarship and curricula related to gender and Jewish education, and served at JTS as project director for Evaded Issues in Jewish Education, and co-coordinator of the Gender and Jewish Leadership initiative. Shira earned her doctorate in education from Teachers College, Columbia University, and was a Wexner Graduate Fellow.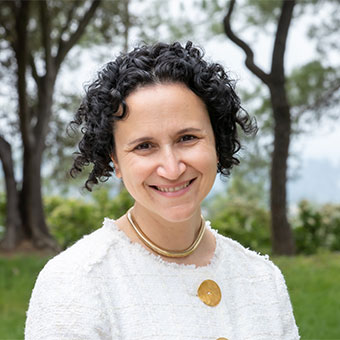 Miriam Heller Stern
Dr. Miriam Heller Stern is Vice Provost for Educational Strategy, National Director of the School of Education and Associate Professor at Hebrew Union College-Jewish Institute of Religion, based on the Skirball Campus in Los Angeles. Her graduate courses include Charting the Future of Jewish Education, Teaching for Our Times, and Understanding Learners.  She is the founder of Beit HaYotzer/the Creativity Braintrust, an initiative based at HUC-JIR designed to catalyze creative thinking and artistic expression through Jewish education and leadership, funded by the Covenant Foundation.  Miriam has published widely in various academic and professional journals and popular media outlets and is a frequent presenter at academic and professional conferences, on webinars and podcasts. She is called upon as a strategic thinker on national task forces across the sectors of Jewish education, including 18x18/M2, Prizmah-the Center for Jewish Day Schools, the Jewish Education Project, UnitED and early childhood initiatives. She earned her Ph.D. in Social Sciences, Policy and Educational Practice and her MA in history at Stanford University as a Wexner Graduate Fellow.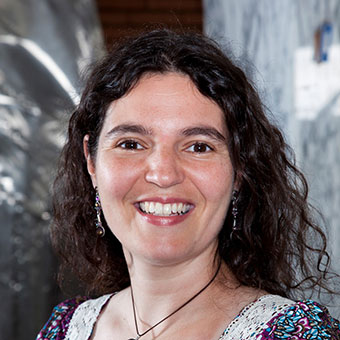 Tali Zelkowicz
Dr. Tali Zelkowicz is Director of Curriculum and Research at The Wexner Foundation, where she supports educational initiatives across the suite of the Foundation's seven leadership programs. She has taught courses in Curriculum Design, Pedagogy, Professional Learning, and the Sociology of Jewish Education, Jewish Texts, and Liturgy, to graduate students in rabbinical, educational, DeLeT, and non-profit management programs at HUC, and served as the Head of School at Columbus Jewish Day School. Her articles and chapters on the role of dissonance in Jewish identity formation appear in a variety of journals, magazines and anthologies. Tali has been invited to serve as a guest scholar at a wide range of organizations, synagogues, and schools. She earned her doctorate at New York University's Steinhardt School of Culture, Education, and Human Development, as a Wexner Graduate Fellow, and received an MA in Jewish Education and rabbinical ordination from Hebrew Union College-Jewish Institute of Religion. Tali is the program director for the Senior Fellows Program.