Mandel Center Spotlight Sessions
Join us virtually as we shine a spotlight on an important area of focus in Jewish education, bringing together several diverse scholarly perspectives for a shared conversation that will deepen our understanding.
These events are free and open to the public but registration is required. Stay tuned for upcoming sessions.
Past Sessions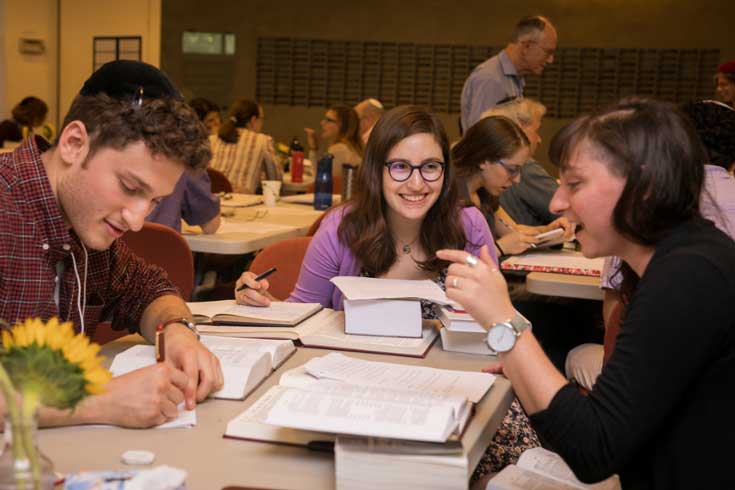 Photo Credit: Photo courtesy of Hadar
Spotlight on Daf Yomi
Rabbi Professor Jane Kanarek (Hebrew College), Rabbi Avi Killip (Hadar), Professor Barry Wimpfheimer (Northwestern), Sara Wolkenfeld (Sefaria), moderated by Professor Jon Levisohn (Brandeis University).
For decades following its invention in 1923, Daf Yomi was practiced by experienced, mostly haredi Talmud scholars, and criticized by many as well. Over time, the practice grew in popularity in that community. But in the 21st century, the practice has expanded dramatically, both in terms of the background of the participants and in terms of the very concept of what it means to "do the daf."
In this session, four highly experienced educators helped us think about what Daf Yomi means, now, as a Jewish cultural or spiritual practice. What does it mean as a unifying practice (everyone who participates is "on the daf") that actually comprises many distinct and diverse practices? What does Daf Yomi represent, as a mode of engagement with the Jewish tradition that is both continuous and discontinuous with traditional modes of study? How does it bring people together in shared purpose? How does it meet individual needs or advance individual goals?
Spotlight on Adult Jewish Learning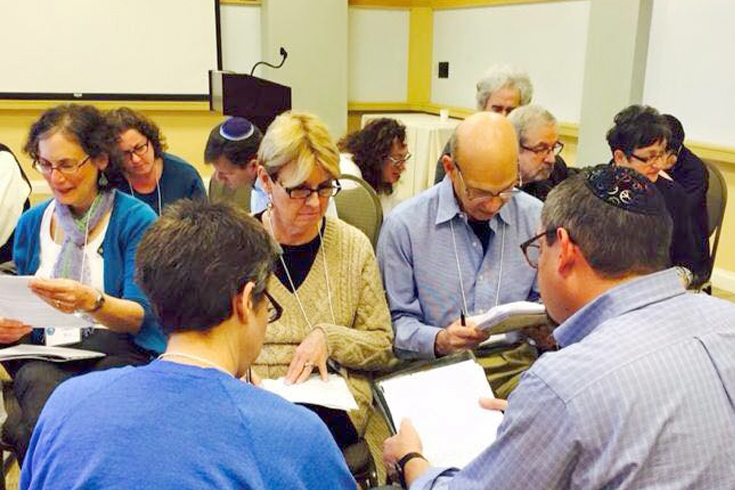 Sarra Alpert (Avodah), Rabba Yaffa Epstein (Wexner Foundation), Dr. Jane Shapiro (Orot: Center for Jewish Learning), Dr. Diane Tickton Schuster (Mandel Center for Studies in Jewish Education), moderated by Professor Jon Levisohn (Brandeis University).
Adult Jewish learning is flourishing in synagogues, JCCs, board tables, leadership cohorts, service cohorts, and of course, online. This session was an occasion to talk with a group of experienced educators about what they learned from their studies of adult Jewish learning opportunities—who the learners are, why they participate, what happens, and how they grow or develop through the experience. It featured insights gathered from the research they conducted for the Mandel Center Portraits of Adult Jewish Learning project.