Undergraduate Fellows Program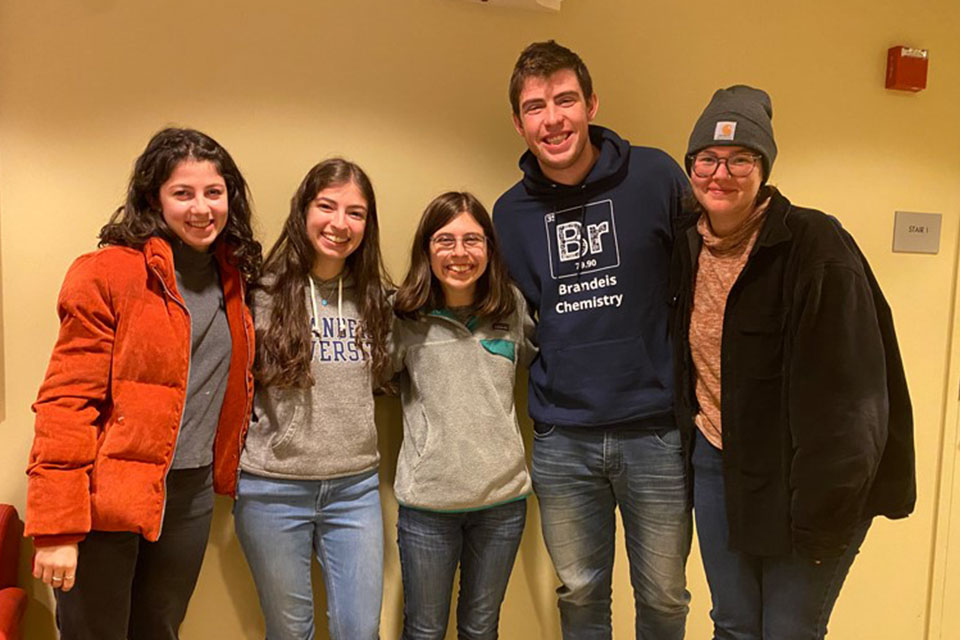 The Mandel Center's undergraduate fellows program offers professional learning to Brandeis undergraduates who are working in supplemental Jewish education. Working in collaboration with other student fellows, under the mentorship of a master educator, they are exploring their own Jewish journeys, reflecting on their teaching, developing new inquiry skill, and gaining insight into their students' learning.
Participants meet six times per semester. Each presents a lesson to peers and provides thoughtful feedback to others.
Testimonials from Past Fellows
"My expectations were more than met… this was an incredible group of Fellows… and the facilitator's guidance turned our conversations into strategy sessions and knowledge building sessions. I truly didn't think that this experience would be so impactful, but it was."
"I had a really enjoyable time over the course of the year growing with my fellow teachers and thinking more critically about how to be a better Hebrew School teacher."
"These sessions helped me gain a great amount of perspective because they gave me tips on how to be proactive about situations that might arise in my classroom. I especially enjoyed conversations when they were centered around another teacher's issues, so that I could take time to reflect on my class."
Read an Interview with Robin Kahn and the Undergraduate Fellows