Publications
MCSJE publications are archived in ScholarWorks.
ScholarWorks is Brandeis University's portal for showcasing all types of scholarship, expertise, and activities by our community of scholars. Consistent with the University's mission, we are united by our commitment to the pursuit of knowledge and its transmission from generation to generation. ScholarWorks aids in the transmission of knowledge by allowing the public to have a window into our community and its work.
Recent Books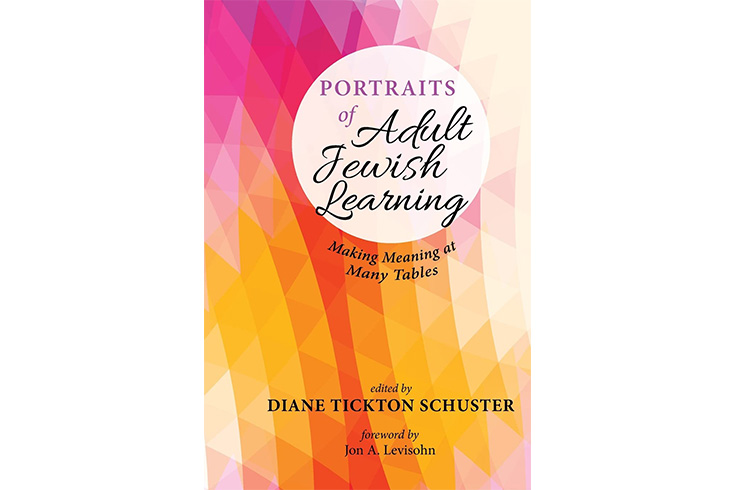 Edited by Diane Tickton Schuster
Foreward by Jon A. Levisohn
Wipf & Stock Publishers, 2022
Contributors: Sarra Alpert, Lauren Applebaum, Lourdes Arguelles. Tobin Belzer, Yaffa Epstein, Miriam Heller Stern, Josh Laden, Anne M. Rivero, Jane Sherwin Shapiro, Abigail Urhman, Laura Yares, Tali Zelkowicz
"...Portraits of Adult Jewish Learning invites us to inhabit and explore the vibrancy and diversity of ways that adult learners are engaging with Jewish learning and tradition. It also inspires and challenges us to break existing mental models about what it means to be an 'educated Jew' and to reimagine a learned and learning Jewish community of the future."
—Marc Baker, President and CEO, Combined Jewish Philanthropies
---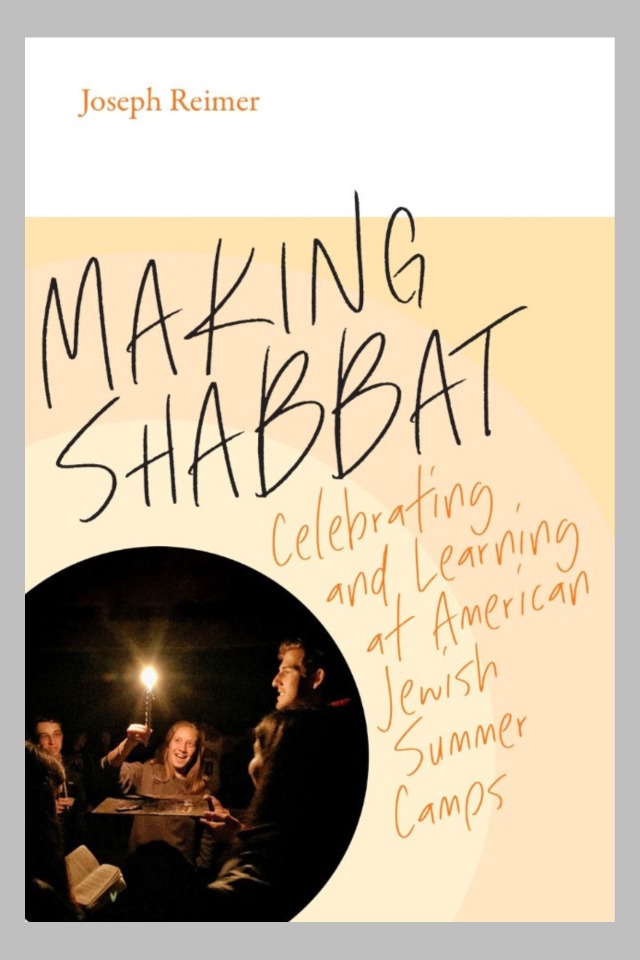 Joseph Reimer
Mandel-Brandeis Series in Jewish Education, Brandeis University Press, 2022
"This gracefully written book is an outstanding ethnographic account of how Shabbat is created and transmitted at three different camps, which highlights the power of the quotidian of music, dance, prayer, community, and leadership…Reimer has offered many insights that should be helpful to anyone interested in how meaning is made and transmitted in religion."
—Riv-Ellen Prell, Professor Emerita, Department of American Studies, University of Minnesota
"This book is for anyone who has experienced Shabbat at a Jewish camp and wondered what made it so special. Reimer unpacks the core values of three camps and the 'rituals' that allow some seemingly conflicting values to co-exist."
—Isa Aron, Professor Emerita of Jewish Education, Hebrew Union College-Jewish Institute of Religion
---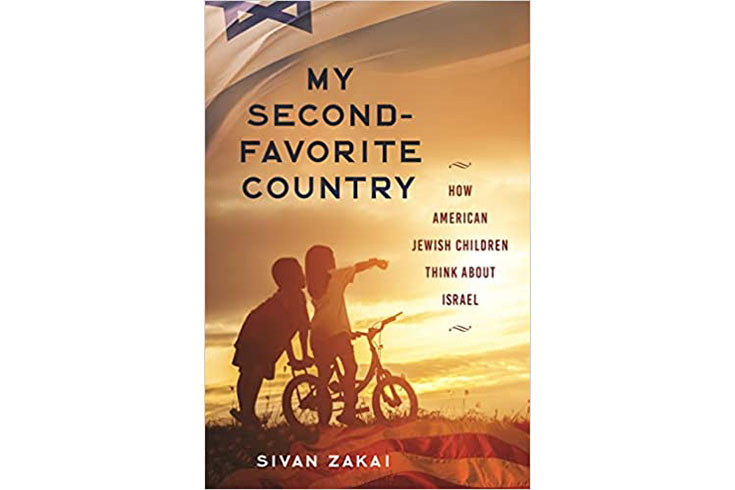 Sivan Zakai
New York University Press, 2022

"Featuring impressive data and compelling prose, My Second-Favorite Country is the first longitudinal study of American Jewish children that is outside of the framework of heritage tourism… (this book) will certainly make a lasting impression in the field of Jewish Studies.."
—Ari Y. Kelman, Associate Professor, Graduate School of Education, Stanford University
---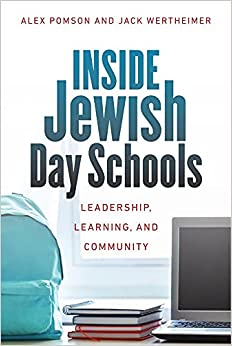 Alex Pomson and Jack Wertheimer
Mandel-Brandeis Series in Jewish Education, Brandeis University Press, 2022
"An invaluable guide to the contemporary Jewish day school–at once discerning and appreciative. The authors discover a great deal that is working well and explain why. They offer nuanced understandings of how changes in pedagogy, recruitment strategy, student support, board governance, institutional leadership, and community outreach could help schools be more effective."
—Arnold Eisen, Chancellor Emeritus and Professor of Modern Jewish Studies, Jewish Theological Seminary
---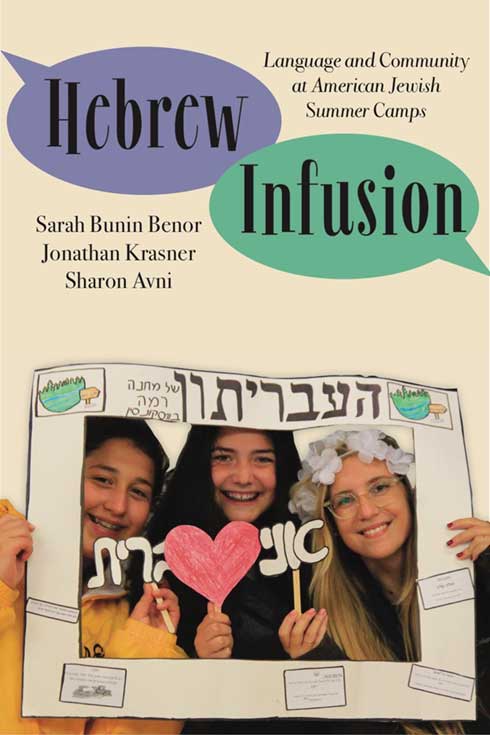 Sarah Benor, Jonathan Krasner and Sharon Avni
Rutgers University Press, 2020
".. the remarkable result of a 7-year collaboration to explore and illuminate Hebrew language use, teaching, and learning in American Jewish camps. Bringing together historical, sociolinguistic, and applied linguistic perspectives, the authors examine the organization and meanings of Hebrew infusion practices and how they have varied over time and across settings…For any scholar interested in the relationship between language and community, this book is essential reading."
—Leslie C. Moore, Associate Professor of Teaching & Learning and Linguistics, The Ohio State University
---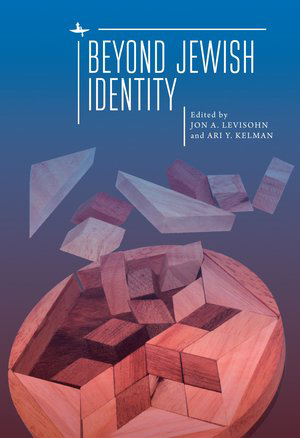 Edited by Jon A. Levisohn and Ari Y. Kelman
Academic Studies Press, 2019
Available to download from ScholarWorks.
"Beyond Jewish Identity interrogates the long-standing premise that the goal of Jewish education is to strengthen a monolithic 'Jewish identity,' challenging us to create more specific and more aspirational goals and pushing us to broaden our understanding of 'Jewish identity' beyond the traditional measures of 'greater religious observance' or 'Jewish affiliation.' Most Jews carry a multiplicity of identities. This book articulates a set of frameworks for pursuing this important, timely conversation."
—Angela Buchdal, Senior Rabbi, Central Synagogue
---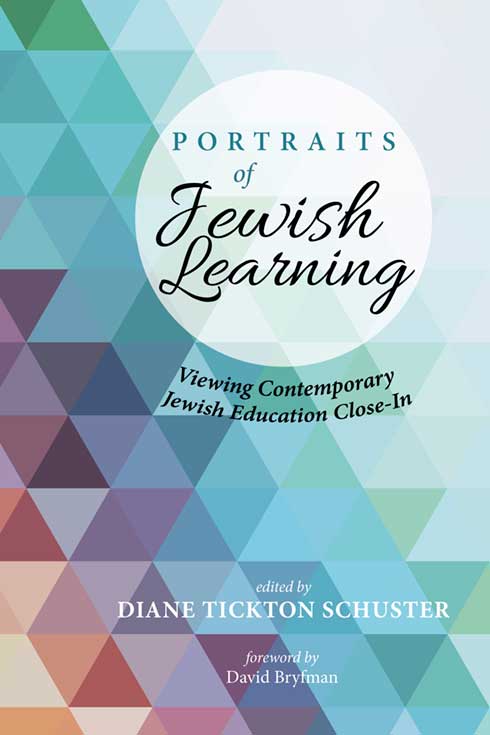 Edited by Diane Tickton Schuster
Foreword by David Bryfman
Wipf & Stock, 2019

Contributors: Jordana Schuster Battis, Stefani E. Carlson,
Rafael M. Cashman, Allison Cook, Sharon Feiman-Nemser,
Nicole M. Greninger, Rachel C. Happel, Ziva R. Hassenfeld, Orit Kent,
Jon A. Levisohn, Nachama Skolnick Moskowitz, Matt Reingold

"Each chapter offers a colorful and textured portrait of powerful, student-centered Jewish learning. Each can stand alone as an inspiring example of what can be, but the full glory of the volume is in the collection. This volume is for anyone who cares about the future of Jewish education."
—Susan M. Kardos, Senior Director, Strategy, Education and Planning, AVI CHAI Foundation
---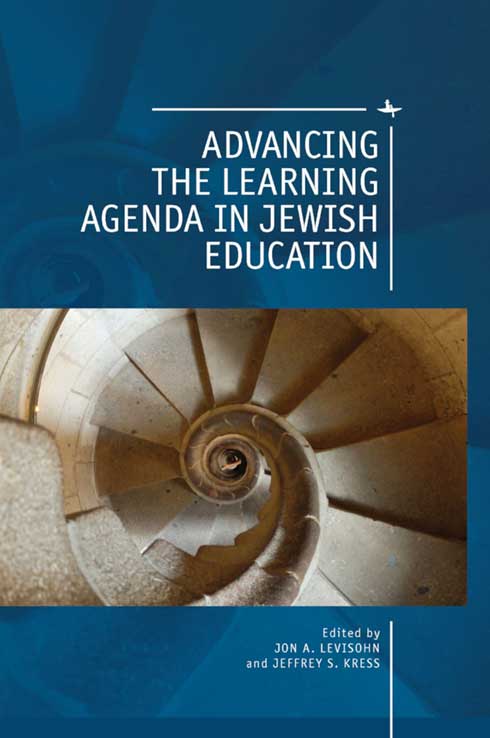 Edited by Jon A. Levisohn and Jeffrey S. Kress
Academic Studies Press, 2018
Available to download from ScholarWorks.

Contributors: Rena Dorph, Eli Gottlieb, Ari Y. Kelman, Janet L. Kolodner,
Jeffrey S. Kress, Jon A. Levisohn, Gil G. Noam, Joseph Reimer, Daniel P. Resnick, Lauren B. Resnick, Christian D. Schunn, Baruch Schwarz, Simone Schweber, Sam Wineburg

"All of the scholars in this volume would endorse the idea that advancing the
learning agenda means, among other things, attending not just to what students
know, and not even what they can do or how they feel, but to the kinds of people they learn to become. We can offer helpful ideas to the field, to think in deeper, more nuanced, and more critical ways about learning in Jewish education."
—From the introduction, by Jon A. Levisohn and Jeffrey S. Kress
---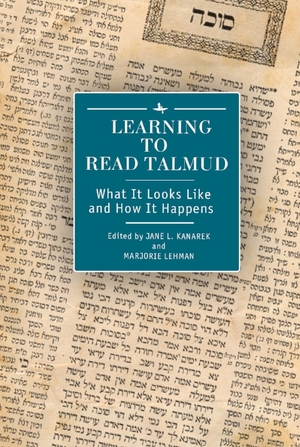 Edited by Jane L. Kanarek and Marjorie Lehman
Academic Studies Press, 2016
Available to download from ScholarWorks.

"…an invaluable resource for teachers, scholars, and laypeople wishing to experience at close range a rich variety of approaches to the study and teaching of the Talmud…. Each chapter is a delight to read and is full to the brim with original insight. Nothing quite like this has ever before been attempted."
—Richard Kalmin, Jewish Theological Seminary

"This book makes a significant and exciting contribution to the field of teaching Talmud….
This is a strong collection… that uncover[s] the power of reflective practice in teaching."
—Lisa D. Grant, Hebrew Union College
---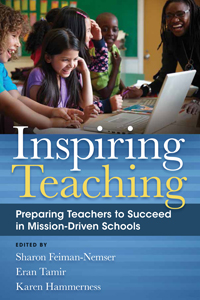 Edited by Sharon Feiman-Nemser, Eran Tamir, and Karen Hammerness
Harvard Education Press, 2014

"...richly depicts how three very different programs prepare and support teachers in their work. It offers valuable insights for any teacher educator or administrator who seeks to develop skilled, committed, and effective teachers."
—Susan Moore Johnson, Harvard Graduate School of Education

"This powerful comparative analysis of teacher education programs is both enlightening and inspiring. It provides the kind of perspective that only superb research can offer. Feiman-Nemser and her colleagues give readers a vantage point that sharpens our sense of the powerful role of context and the indispensable power of mission in teacher education."
—Lee S. Shulman, President Emeritus, Carnegie Foundation for the Advancement of Teaching
---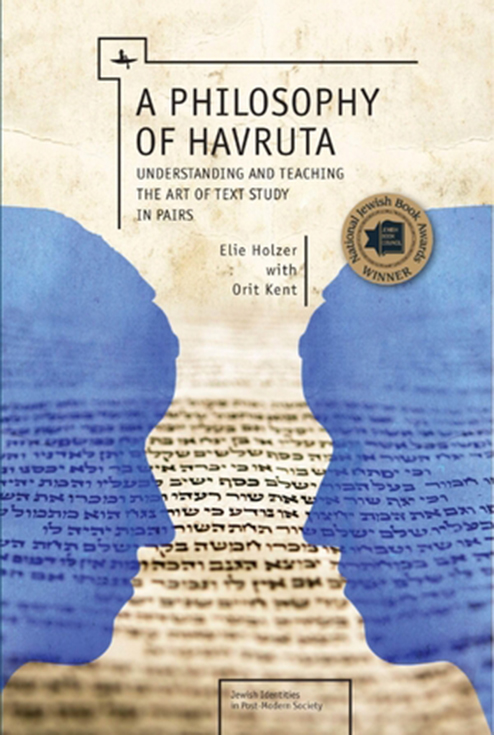 Elie Holzer with Orit Kent
Academic Studies Press, 2013

"… a 'must-read' book for theorists and practitioners who seek to develop a deep, conceptually rich, practice-relevant understanding of havruta-learning."
—Daniel Pekarsky, Professor Emeritus, University of Wisconsin-Madison

"…an extraordinary accomplishment. Sophisticated and insightful, this book investigates a classic Jewish pedagogy in a way that both unpacks its theory and gives assistance to practitioners. A Philosophy of Havruta is a landmark study – for scholars, for curriculum planners, and for classroom teachers. It will be an essential resource for years to come."
—Barry W. Holtz, Theodore and Florence Baumritter Professor of Jewish Education,
Jewish Theological Seminary of America
---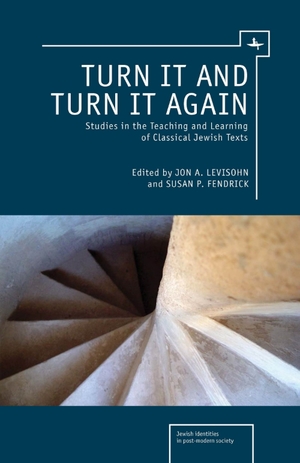 Edited by Jon A. Levisohn and Susan P. Fendrick
Academic Studies Press, 2013
Available to download from ScholarWorks.

"Each offering in this wonderful book is valuable on its own, though it is the combined picture that creates a true kaleidoscope of orientations for teaching classical Jewish texts. Both the substantive studies here and the frame that stands behind them will help sharpen our focus, whether about the inner workings of learning minds or about the electricity and passion of a successful beit midrash. This volume is a must read for all teachers, since the success of our teaching is unavoidably bound up with how well we teach."
—Rabbi Ethan Tucker, Rosh Yeshiva, Mechon Hadar