Undergraduate Departmental Representatives
2021-2022 Academic Year
Ari Hahalis
Undergraduate Departmental Representative
I am a senior from Phoenix, Arizona, and I am studying applied math and economics. I have loved learning about math and its applications throughout my life, and it is my eventual goal to hopefully instill the same excitement for math in others as a university professor. Currently, I work as a math and SAT/ACT tutor. Outside of the classroom I love to paint, read, and learn about mycology! Please feel free to reach out if you have any questions regarding the math department!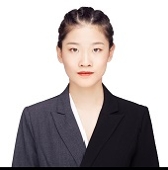 Nicole Meng
Undergraduate Departmental Representative
Nicole is a junior triple majoring in Applied Mathematics, Computer Science, and Economics. Nicole also has served in the computer science department as a teaching assistant and currently she is a research assistant in the machine learning lab at Brandeis and an international orientation leader. She loves to share her passion in Math and the STEM field in general with peers. In her free time, she likes playing instruments, cooking, and fashion. Send her an email if you have any questions, suggestion, and concerns about the math department or if you just want to chat about life!