Events and Opportunities
Save the date!
Additional details and opportunities will be announced as they are finalized. Subscribe to our newsletter or follow us on Instagram to stay up to date.
Earth Day 2023
Friday, April 21, 2023
12 - 2 pm Circle gathering: Come to Brandeis' Earth Day gathering -  together with Indigenous voices, we will circle, dance, and share.  Let us connect with the earth, to inform our actions in this Year of Climate Action.  Eva Macias (Aamskapipikuni Blackfeet, A'aninin Gros Ventre) will lead a participatory dance offering; a circle will allow us to listen and speak; student groups will have information and activities.  Come to honor and celebrate.
12 - 3 pm Student tables: Student groups are invited to host a table -- please request via this form. Plus, Brandeis Dining will host a table offering local and sustainable snacks. 
Location: Fellows Garden & booths (rain location: SCC atrium and MPR)
---
Refining Canadian Oil Today: Four Methods
March 28, 2023
12:45 - 2:00 pm
Mandel Center for the Humanities Reading Room (303)
Join us for this talk by Jordan B. Kinder, a settler-British and Métis scholar of environmental humanities and media studies from a resource town in what is now called northern British Columbia, Canada. He is an incoming 2022-23 Postdoctoral Fellow with the Mahindra Humanities Center at Harvard University.

Lunch will be served.
---
Thursday, March 30, 2023
12:00 pm - 7:00 pm Eastern Time (US)
Sherman Function Halll, Hassenfeld Conference Center, Brandeis University
About: 
In 2023, the Center for German and European Studies at Brandeis University will celebrate its 25th anniversary. 
To kick off its 25th anniversary celebration, CGES is planning a conference in coordination with Brandeis' Year of Climate Action and the launch of CGES' director Sabine von Mering's English translation of Luisa Neubauer and Alex Repenning's book, Beginning to End the Climate Crisis: A History of Our Future. Join us to celebrate CGES and enjoy a stimulating conversation on German climate action, climate justice, and climate activism, and what must be done to protect a livable future.
Schedule of Events: TBD
Confirmed Speakers include:
Bill McKibben
Luisa Neubauer (Fridays for Future Germany) - via Zoom
Alexander Repenning (Right Livelihood Foundation)
Sabine von Mering (CGES Brandeis)
Simon Richter (UPenn)
among many others
---
April 21-30, 2023
The Leonard Bernstein Festival of the Creative Arts celebrates the abundant creativity of Brandeis students, faculty and staff, joined by distinguished guest artists.
The 2023 festival celebrates ART IN THE YEAR OF CLIMATE CHANGE.
Save the date: Sunday, April 23 is SUPER SUNDAY, our family and community day, with performances and activities for all ages. 
A schedule of events will be posted soon.
---
The Business of Climate Change Week at the Brandeis International Business School
April 2023
More details will be announced soon! 
---
All semester! Cool Food Meal takeovers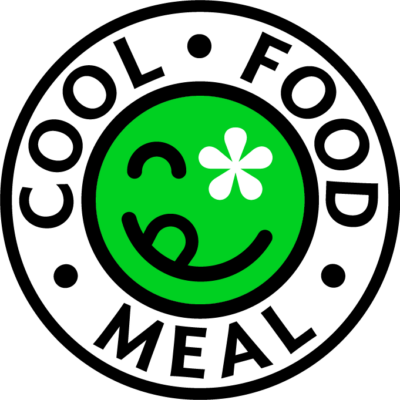 You may have already seen Cool Food Meals badges on our residential dining menus to help you choose climate-friendly dishes. Cool Food Meals have a low carbon footprint and help us meet our carbon reduction goals. Going forward, Cool Food Meal takeovers will happen in each dining hall every month. That means once a month at Usdan Kitchen and at the Farm Table/Kosher Table at Sherman, Cool Food meals will be featured by default. The locations of the takeovers alternate and are listed on the Brandeis Hospitality website in advance. Learn more about our commitment to Cool Food.
---
Brandeis' Year of Climate Action so far
So far, our Year of Climate Action has:
Offered 29 extracurricular programs 
Collaborated with 18 campus partners and 6 external organizations
Seen 2400 attendees 
In academics:

Over 30 faculty members attended our workshops on how to incorporate climate topics in existing curricula, regardless of the course topic
Six new courses are being offered this academic year that focus on climate-related topics, and several more existing courses are incorporating climate-related content, either as a result of our workshops or through individual faculty initiatives, or both 

Those 6 new courses alone total 150 seats for students 
Programming by interest 
New Courses
The following are new courses this year. Be sure to also check out the existing courses that will be including climate content for the year.