Department Events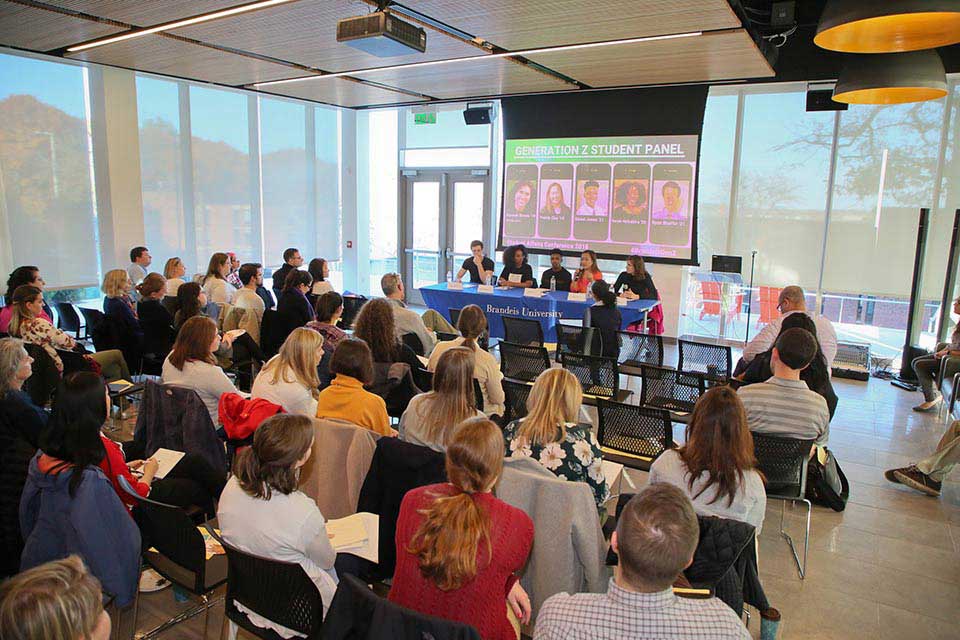 University departments host a wide variety of events across campus, ranging from small department meetings to large multiday conferences.
Planning Process
University Events will coordinate most details for you with campus service providers, including room set-ups, custodial coverage, audio/visual needs, and public safety. 
Below you will find a list of steps to use as a general guideline to ensure your planning process runs smoothly Please continue to refer to our Event Planning Timeline for more specific guidance on timeframes and what is and is not possible within these timeframes. 
Catering orders should be placed directly through Catertrax via Coupa Marketplace+ no less than 7 business days prior to your event. They should include your Event Reference number (ex. 2023-ABCDE)  and a PO should have been generated in Coupa once the order is submitted. Please refer to the Catertrax Training for guidance if needed. 
Event Planning Guidelines
Fill out a department event request form - we recommend submitting 4-6 weeks in advance of your intended event date. A department request form must be submitted in order to capture all of the preliminary information that University Events staff need to begin planning your event.
Wait for your event manager to communicate your assigned location based on your preferred space requests and space availability, which should occur within 2 business days of submitting your form.
Communicate event details to your event manager via email or a detailing meeting, 3-6 weeks prior to your event.
If you plan to host a hybrid event, record your event and/or need an onsite technician, this should be communicated to your event manager as soon as possible but no later than 15 business days prior to the event.
If you plan to use the installed projection system (screen & projector), installed microphones, speakers, etc., need to rent additional basic equipment (extra mics, etc.), or would like a free 15 min kickoff, communicate this to your event manager directly, no later than 5 business days prior to the event.
Any changes to your event needs - changes to the set up, changes to the amount/type of rental furniture ordered, changes to your AV equipment needs, etc. should be communicated to your event manager at least 10 business days prior to the event.
A signed contract is due 10 business days prior to the event. Please sign the 25live contract, provide a chart string and return to your event manager.
Please note that once you receive the automated 25live email stating your event has been Confirmed, this indicates that your event manager has placed all necessary orders and requests with service providers. Once your event is 10 or less business days away, changes are no longer guaranteed. Once your event is 5 or less business days away, any changes or cancellations may incur charges. Prices are subject to change. 
We hope this information will be helpful to you as you plan your upcoming events on campus. Our office is always available to answer any questions you may have in regards to the above processes and we look forward to working with you to create your next event.
General Policies
Due to the amount of increased programming and limited space, beginning July 1, 2020, all department-sponsored event bookings will be limited to a two date hold maximum per event. You may reserve a series of dates (i.e., Monday-Wednesday); however, you may not reserve more than two series of dates. The decision regarding the final date must be made within 60 days so that the other day(s) can be released.
Space can be reserved one year in advance from the projected event date. If you hold multiple dates, please let your Event Specialist know which date you choose within 60 days of your initial request.
If a space is booked by another group before your request, University Events is unable to disclose who holds the space and for what event. Work with your Event Specialist to find a similar space on campus. 
Hanging items, decorations or signage on the walls and/or ceilings in and around function spaces is prohibited. If damage is discovered after an event, the client will be responsible for repair costs.
The client is responsible for the set-up and removal of floral arrangements, swag and all other materials related to their event. All items must be removed at the completion of the event. Any items that are left behind will be disposed of immediately.
University Events is not responsible for lost, stolen or disposed items.