Mark Rosen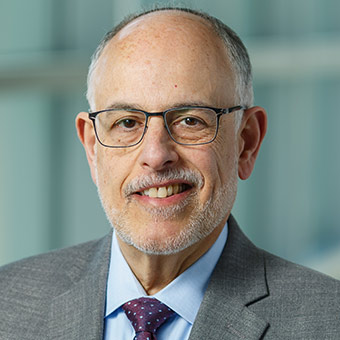 Associate Professor in the Hornstein Program for Jewish Professional Leadership
Degrees
University of Wisconsin-Madison, PhD

Michigan State University, MLIR

Northeastern Illinois University, BA
Profile
Mark I. Rosen teaches the organizational behavior in Jewish nonprofits course in the Hornstein Program and is director of field experience programs. He received his doctorate in organizational behavior from the University of Wisconsin-Madison. Prior to joining the Hornstein faculty, he taught management courses as a faculty member at Bentley University and the University of Minnesota.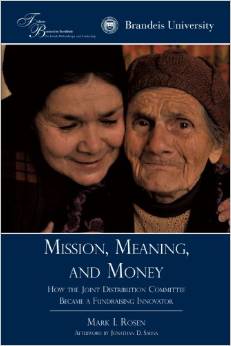 Rosen's recent research and publications have examined the impact of leadership strategies, lay-professional relations, and organizational and governance structures on the effectiveness of Jewish organizations. He is the author of "The Remaking of Hillel: A Case Study on Leadership and Organizational Transformation," and "Mission, Meaning, and Money: How the Joint Distribution Committee Became a Fundraising Innovator" (iUniverse 2010).
Rosen's research and publications on Jewish parents with young children have attained national visibility and have influenced programs across the country. He spent the 2008-2009 academic year as a visiting scholar in the Eliot-Pearson Department of Child Development at Tufts University to further his understanding of Jewish families, and serves as an advisor to the PJ Library program, a national initiative of the Harold Grinspoon Foundation. He also works with the Union for Reform Judaism and the United Synagogue of Conservative Judaism on their initiatives for families with young children.
In addition to Rosen's research on Jewish organizations and Jewish parents, he has also studied such topics as intermarriage, Jewish day schools, Birthright Israel, Jewish life on college campuses and Jewish summer camping.
Rosen is also the author of "Thank You for Being Such a Pain" (NY: Three Rivers Press, 1999), a book that draws on Jewish teachings to illuminate interpersonal conflict.