Undergraduate Departmental Representatives
Undergraduate departmental representatives are responsible for opening avenues of communication between undergraduates and program faculty.
They also provide academic and career information to majors, minors and prospective students; organize meetings and information sessions on topics related to the program; disseminate information on current department events and activities; and serve as ambassadors for the program at university-wide events such as admitted students day and the academic fair.
2023-24 UDRs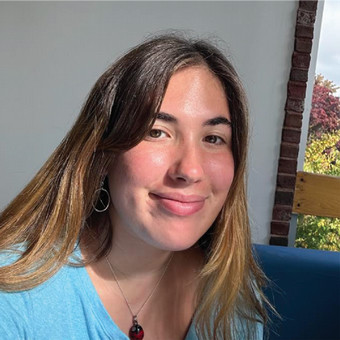 Kyla Ginsberg '25
Undergraduate Departmental Representative
Hi! My name is Kyla Ginsberg and I am a Junior at Brandeis Majoring in IGS and anthropology with minors in history and economics. I'm from Englewood, New Jersey and previously studied engineering in high school. I have found the IGS major to be valuable because it allows me to focus on many of my interests simultaneously. By choosing IGS I am also able to pursue my interests in politics, history, and economics. Within my course of study, I am particularly interested in the politics of climate change. However, through the anthropology department, I am currently working as a research assistant for Professor Sarah Lamb. Her research studies aging in a cross-cultural perspective and I aid her in interviews that shed light on cultural attitudes regarding death, dying, and aging. In my free time I work for Global Thrift store in Waltham and enjoy hiking, crafts, and traveling. I am always available to answer any questions you may have. Feel free to reach out anytime to chat about whatever you'd like!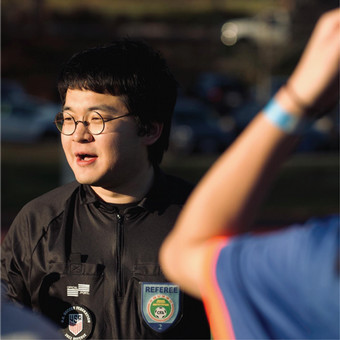 Zhou Liu (Eric) '24
Undergraduate Departmental Representative
您好!Greetings!I am Zhou Liu, and many of my friends and professors refer to me as Eric. I am a junior majoring in international and global studies. I grew up in Beijing and came to the United States for college. At Brandeis, I work for Professor Chandler Rosenberger as a research assistant.

For my research assistant job, I assist Professor Rosenberger on various topics about global governance, especially on the topic of Chinese nationalism and how it influences the development of China and the international community. I am especially interested in how the development of my culture and nation would alter and contribute to the track of global development. Currently, I am assisting Professor Rosenberger on a project that explores the role of Chinese traditional culture in the contemporary Chinese policy-making process. Outside of Brandeis, I am a certified soccer referee at both the Chinese Football Association and United States Soccer Federation.

Please don't hesitate to reach out to me! I would be more than happy to chat about anything.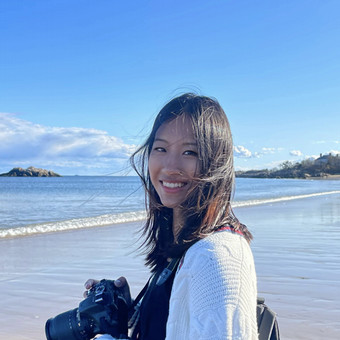 Jiayi Zhang '24
Undergraduate Departmental Representative
Hi! I am a senior at Brandeis majoring in IGS, philosophy, and psychology. I was born in Osaka and grew up in Shanghai. At Brandeis, I am working for Professor Rosenberger as a research assistant, exploring topics on cognitive sociology, such as how the construction of national narratives and the legitimacy of political parties influence individual consciousness in forming national ideology. Within IGS, I am especially interested in studying nationalism and globalization. I am also playing for the Brandeis varsity tennis team. I enjoy dancing and traveling in my free time. I am excited to be an IGS UDR. Please feel free to reach out to me with any questions!
Past Undergraduate Departmental Representatives

Thank you to all of the past students who have served as UDRs to Brandeis International & Global Studies.
2022-2023 UDRs
Julia Braeunig '23
Madeleine Siegal '23
Zhou Liu (Eric) '24
2021-2022 UDRs
Julia Braeunig '23
Ruiqi Luo '22
Madeleine Siegal '23
2020-2021 UDRs
Siyu Duan '21
Kate Ross '21
Sissel Tan '21