International Experience
Students don't just study the global community; they become a part of it.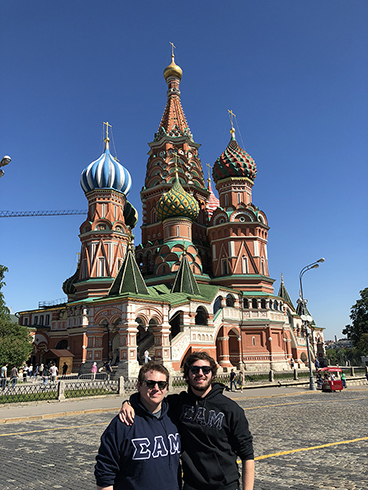 All IGS majors undertake a significant international experience. Many students choose from dozens of approved study abroad programs, including Universidad de Alicante (Spain), Beijing Institute of Education (China), the University of Haifa (Israel) and the University of Cape Town (South Africa).
Alternatively, students can choose an international experience connected with Brandeis' large and growing experiential learning program. With the help of IGS faculty and the staff of the Hiatt Career Center, students can find internship programs geared to their own specific interests and desired locations. Recent internships for IGS students include:
International Institute for Sustainable Development (Canada)
The Green Party of England and Wales
Center for Strategic Studies (Jordan)
The State Department
We recognize that the COVID-19 pandemic has interfered with students' international experience plans. IGS has created flexibility to ensure that students can fulfill the requirement as we manage the pandemic. Please visit our
Study Abroad page
for more information.