Vardit Ringvald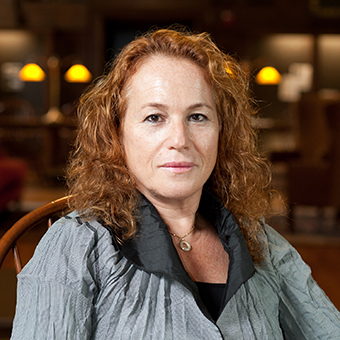 Research Professor and Director of the Consortium for The Teaching of Hebrew Language and Culture
Professor Vardit Ringvald, PhD is the leading scholar of Hebrew pedagogy. She serves as the Director of the Consortium for The Teaching of Hebrew Language and Culture and as a research professor at the Mandel Center for Studies in Jewish Education.
Dr. Ringvald is the Founding Director of the School of Hebrew at Middlebury College, where she served until 2022. At Middlebury, she implemented and expanded the master's degree in teaching Hebrew as a Second Language, a program she developed at Brandeis University, as well as a new and innovative Doctoral program in Hebrew Pedagogy research.
Earlier in her career, Dr. Ringvald served as Brandeis University's Hebrew program director, in addition to director of Arabic, Asian and Romance languages.
Dr. Ringvald is the primary author of Brandeis Modern Hebrew textbook, Volumes I and II. This set of textbooks is recognized as the first based on the proficiency approach developed by ACTFL. Most notably, she participated in modifying and adapting the proficiency approach to Modern Hebrew.
Dr. Ringvald's topics of research include understanding how language educators develop their teaching skills, the connection between Hebrew learning and identity formation, and understanding the role of culture studies in teaching and learning of Hebrew as a second language.
As a consultant to many schools and educational organizations, Dr. Ringvald specializes in curriculum development, teacher preparation and teacher assessment. Her goal is to professionalize teachers and school-based Hebrew programs.