Through the Lens of a Child: Understanding How Children View the Israeli-Palestinian Conflict
A workshop for Jewish educators with students in grades K-8 who wanted to learn more about how children think/feel/learn about the Israeli-Arab/Palestinian conflict.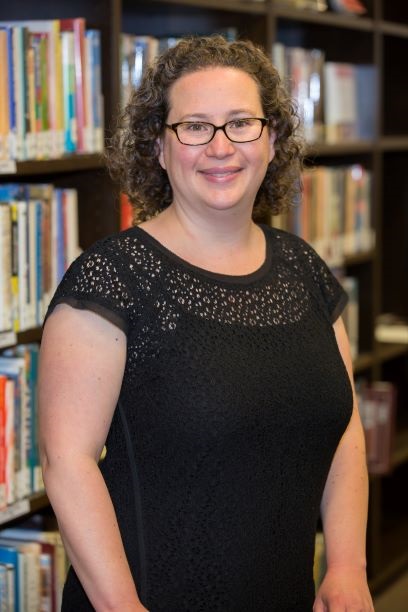 What does the Israeli-Arab/Palestinian conflict look like through the eyes of Jewish children in the United States? How do children's thoughts and feelings about the conflict develop over time?
This workshop led by Dr. Sivan Zakai explored these questions, helping Jewish educators understand how American Jewish children (K-8) learn, think and feel about the conflict. Toggling back and forth between a big picture understanding of children's development and a detailed case study tracing one particular child's development from kindergarten to 8th grade, educators had a chance to investigate both children's thinking and their own assumptions about conflict education, peace education and the role(s) of each in Jewish education. 
Educators who attended this workshop had the opportunity to:
explore how a Jewish American child's understanding of the Israeli-Arab/Palestinian conflict develops between the ages of 6 to 4 (K-8)
reflect on their own approaches to teaching and discussing the conflict
feel more comfortable addressing the issue.
Dr. Sivan Zakai led the Children's Learning about Israel Project, where she studied the same group of Jewish children for over a decade. This longitudinal study is one of the first to shed light on elementary school children's understanding of the Israeli-Arab/Palestinian conflict. A thought leader in Jewish education, her areas of expertise include curriculum design, history education, Israel education and teaching controversial issues. She is the Sara S. Lee Associate Professor of Jewish Education at HUC-JIR/Los Angeles, and an affiliated scholar with the Jack, Joseph and Morton Mandel Center for Studies in Jewish Education.
For a sample, read Dr. Zakai's May 2021 article in The Forward, "What do my children understand — and what should I tell them — about the Israeli-Palestinian violence?"