2016 Teacher Forum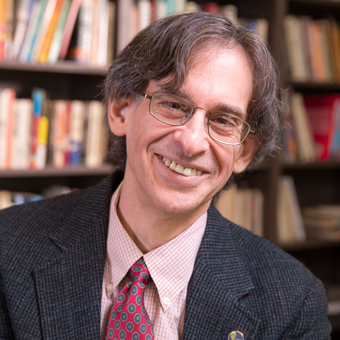 Choices in the Classroom: From Coercion to Community with Alfie Kohn
Topics covered:
The single greatest obstacle to creating more democratic classrooms

Students making decisions about learning both individually and collectively

Kids participating in curriculum design
If we want students to take responsibility for their behavior and learning, it is up to us to give them responsibilities. Children (of all ages) learn to make good decisions by having the chance to decide about what happens to them every day — not by following someone else's directions. Research shows that students learn more effectively and care more about what they are learning when they have some say about what is going on. Like adults, they suffer from burnout when they feel powerless.
Alfie Kohn described the whys and the hows of bringing students into the process of making decisions about everything from how their classroom are decorated to how their learning is assessed. He also discussed limits on children's right to choose and teachers' use of "pseudochoice" to perpetuate their own control.
Alfie Kohn writes and speaks widely on human behavior, education, and parenting. He is the author of 14 books and scores of articles including "Schooling Beyond Measure And Other Unorthodox Essays About Education." Kohn's criticisms of competition and rewards in education have been widely discussed and debated. He has been described in Time magazine as "perhaps the country's most outspoken critic of education's fixation on grades [and] test scores."