Graduate Student Representatives
Graduate Student Representatives are responsible for opening the avenues of communication between graduate students and the Molecular and Cell Biology faculty. Representatives provide advice, organize graduate student events and act as a resource for their fellow graduate students.
2021-2022 Molecular & Cell Biology  Representatives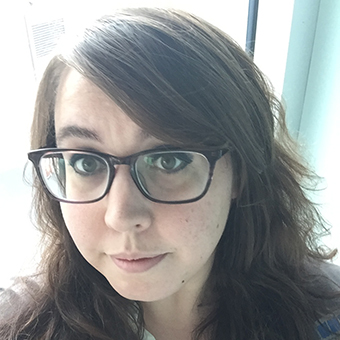 Meghan Harris
Molecular & Cell Biology Graduate Student Representative
Meghan is a 5th year MCB PhD candidate in the Marr lab. Research in the Marr lab is focused on how cells respond to stress. When subjected to adverse environmental conditions, cells react by activating stress response pathways to aid recovery and survival through dynamic changes in both transcription and translation. Although the complicated interplay of stress response transcription factors has been well characterized, the molecular mechanisms that regulate translation under cell stress are less clear. Under stress, cells rapidly inhibit global translation while simultaneously expressing key stress response genes. How are these critical, newly expressed mRNAs able to be selectively  translated in a cellular environment that is translationally repressive? Her research aims to further our understanding of the specific protein and RNA interactions that permit non-canonical translation initiation during cellular stress. 
Travis Rogers
MCB Graduate Student Representative
Travis is a 6th year MCB PhD student in Piali Sengupta's lab. His research seeks to answer fundamental questions of how early developmental experiences, such as stress and starvation, change behaviors of adult worms to food-related odors. Experiences of starvation during development have been shown to alter appetitive chemosensory behaviors in adults leading to obesity and metabolic disorders in humans. This research is expected to provide insights into how these early cellular memories are encoded in the nervous system to irreversibly alter adult olfactory perception and behavior. Tweet @TravistyzAside