Catholic Community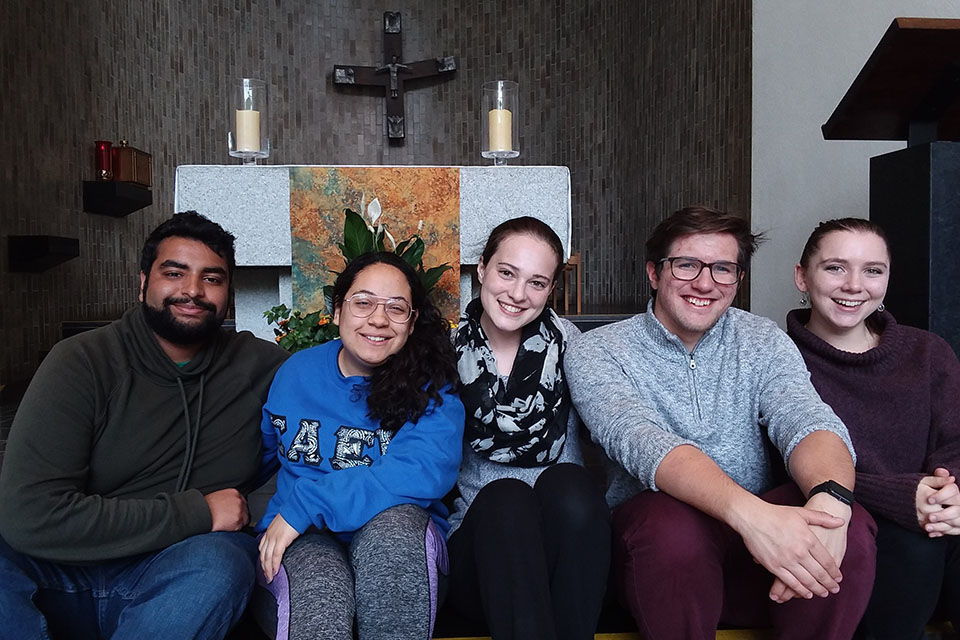 On campus, the Catholic student community is supported by the Catholic chaplain. The chaplain helps coordinate Mass and holiday services as well as serving as a religious advisor to Catholic students. A wide variety of priests from local universities and schools celebrate Mass during the school year. Weekly Mass is held at 10 a.m. Sundays, as well as on major holidays.
Please view the Worship Schedule for information about attending Mass during Spring Semester 2022.
Catholic students at Brandeis can also join the Catholic Student Organization (CSO). In addition to providing a space for Catholic students to discuss their faith, the CSO holds community events, such as an annual Christmas tree decorating in the Shapiro Campus Center.